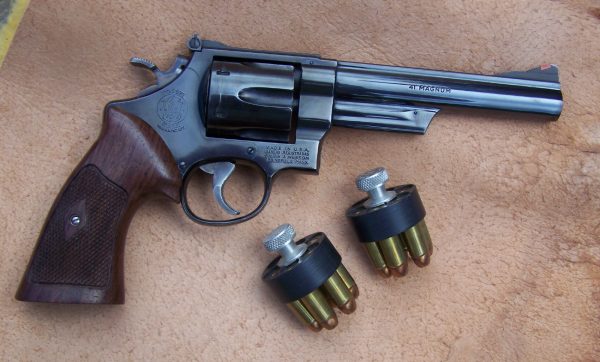 By Dave Workman
Senior Editor
Following days of tension at Evergreen State College near Olympia, Washington, the campus was suddenly shut down following a "direct threat to campus safety."
The drama began when a man called 911 and claimed to have a large caliber handgun with which he would shoot "communist scumbags," according to KIRO Eyewitness News in Seattle. Evergreen has a national reputation as being possibly the most liberal campus in the country.
Audio of the telephone call was released to the media one day after the shutdown. Not that there is any connection, but the state Department of Licensing revealed to TGM on June 1 that there are more than 584,000 active concealed pistol licenses in the state at the end of May. However, legally-armed citizens are not allowed to carry for their own protection on the Evergreen campus.
This drama unfolded after a professor on campus, Bret Weinstein, publicly disagreed with an effort by an activist student group that asked white students to stay off campus for a "day of absence." There were immediate calls for his firing or resignation, while Evergreen's critics called the idea reverse racism.
Weinstein, who appeared on Fox News' "Tucker Carlson Tonight" program, said angry student activists "imagined that I'm a racist. That has caused them to imagine that I have no right to speak."
Weinstein's offense was that he wrote a letter that included the following:
"There is a huge difference between a group or coalition deciding to voluntarily absent themselves from a shared space in order to highlight their vital and under-appreciated roles (the theme of the Douglas Turner Ward play Days of Absence, as well as the recent Women's Day walkout), and a group or coalition encouraging another group to go away. The first is a forceful call to consciousness which is, of course, crippling to the logic of oppression. The second is a show of force, and an act of oppression in and of itself.
"You may take this letter as a formal protest of this year's structure, and you may assume I will be on campus on the Day of Absence. I would encourage others to put phenotype aside and reject this new formulation, whether they have "registered" for it already or not. On a college campus, one's right to speak — or to be — must never be based on skin color."
According to the Seattle Times, Evergreen President George Bridges issued a statement that said, "As members of the Evergreen community, we believe in the importance of open, inclusive and respectful dialogue," he wrote. "Some events in the last few weeks may have been unsettling and painful to members of our campus family. I want to reassure the community that our values around equity and freedom of speech remain strong. I invite all to recommit to empathy, dignity, and respect."
No gunman showed up at the campus, located near the state capitol in Olympia.
One Washington State lawmaker, Rep. Matt Manweller (R-13th District) wants to strip state funding from the college. He told KIRO radio's Dori Monson that activism on campus has gotten "out of control."
"They are openly advocating for racism and bigotry," he said of the effort to keep white students and faculty off the campus for a day. "It's totally inappropriate…Taxpayers shouldn't have to fund it."
His proposal would defund the college over the course of five years.