The 1st Annual Precision Rifle Expo (PRE), to be held Sept. 15 – 16, 2018 at the Arena Training Facility in Blakely, GA, is the first of its kind event specifically for the enthusiast market of precision shooting.
For the curious and beginner long-range shooters, the PRE offers educational experiences with some of the communities leading trainers and experts.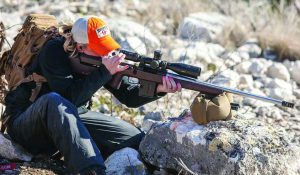 Education opportunities during the event have just been announced on the PRE Facebook page. The basics of this sport, in the Fundamentals of Marksmanship class, will be taught by Frank Galli, a well-respected instructor and founder of SnipersHide.
Scott Satterlee, a 26-year Special Operations Veteran and head instructor of 1st Special Forces Group Advanced Urban Combat Course, will teach a class on the Essentials to Long Range.
William Pace will prepare interested students for the world of competition. Tyler Payne will help students understand the importance of Position Building as a requirement for consistently hitting long range targets. Emil Praslick offers insights on the techniques of Wind Reading. Troy Lawton will provide the basics to become a competent handloader in his Precision Handloading class and Kestrel will demonstrate the importance of how, when used, a long-range shooter can generate accurate values of most atmospheric conditions in order to obtain an accurate firing solution.
Exhibitor response to the PRE has been exceptional. With a goal of having 36 vendors participating in the first year, the PRE is pleased to announce there are currently 42 exhibitors. Exhibitor space in the fully enclosed, air-conditioned area include the leading companies in precision rifle actions, optics, reloading, stocks and chassis, electronics, triggers, rifle builders, support equipment and much more. Exhibitors will be able to sell merchandise, conduct range demonstrations and provide instruction to attendees regarding information relevant to the brand. Several live fire ranges will be used for various shooting opportunities, including suppressed-only, precision rimfire, 1,000 yard and even a one-mile target engagement.
Tickets are available online for $25 or at the gate for $35. Follow the 1st Annual Precision Rifle Expo on Facebook or visit online at: precisionrifleexpo.com.