By Dave Workman | Senior Editor
Perhaps more than the Sandy Hook Elementary attack in December 2012, the Valentine's Day mass shooting at a Florida high school caused an earthquake in the politics of gun control versus gun rights that provided the billionaire-financed gun prohibition lobby to go on the attack through much of 2018, once again turning the Second Amendment into a political football through the November midterm elections.
The outcome of those elections, which flipped the House back to Democrats, will not prevent President Donald Trump from continuing to appoint conservative judges to the federal courts, perhaps laying the foundation for his most important domestic achievement. The lower federal courts are where gun rights cases get started, and are often decided. Not every Second Amendment case reaches the high court, as recent history has demonstrated.
Gun control seemed to never be far from the media spotlight from the moment shots were fired inside Marjory Stoneman Douglas High School in Parkland, leaving 17 students and adults dead. It became an issue that permeated politics during state legislative sessions and continued to become part of the fabric of the Senate Judiciary Committee's confirmation hearings to elevate Brett Kavanaugh to the US Supreme Court.
The shooting provided the launch pad for a gun control initiative campaign in Washington State—the only measure on the 2018 ballot anywhere in the nation—and spurred talk at the national level about dramatically changing gun laws for young adults. The tragedy seemed to creep into every corner of the national psyche, turning high school students into media darlings.
It was that tragedy, and the political fallout, that many believe derailed Senate action on concealed carry reciprocity, which passed the House in late 2017. HR38 ended up stalled in the Senate after House passage on a 231-198 vote that split almost entirely along party lines, which left a lot of gun owners wondering whether Senate Republicans actually wanted to act on the measure. Only six Democrats jumped ship to vote with the Second Amendment.
The Citizens Committee for the Right to Keep and Bear Arms along with the National Rifle Association and other activist organizations pushed for reciprocity.
Early in the year, there was also considerable outrage over the verdict in San Francisco that acquitted recidivist illegal alien Jose Ines Garcia Zarate, also known as Juan Francisco Lopez Sanchez, in the 2015 shooting death of Kate Steinle on a San Francisco pier. He fired a stolen handgun that sent a bullet into the young woman as she strolled with her father on the popular tourist pier.
The Steinle case became a cause for conservative critics of Obama administration immigration policies, and so-called "sanctuary city" policies that protect illegals. The suspect was acquitted on second degree murder charges but was convicted of illegal gun possession.
Gun owners called the verdict disgraceful in that it only dealt with a gun crime rather than the slaying of a young US citizen.
Priorities
As Congress and state legislatures began convening, a David-versus-Goliath battle began with CCRKBA announcing its 2018 legislative agenda, and Chairman Alan Gottlieb admitted at the time that it was an ambitious set of priorities.
In Washington State, CCRKBA and its grassroots supporters squared off against the billionaire financed gun prohibition lobbying group based in Seattle, the Alliance for Gun Responsibility. It was that organization that bankrolled a sweeping gun control initiative campaign later in the year that prohibits young adults from buying or possessing so-called "semiautomatic assault rifles," which are essentially defined as any semi-auto ever built because they are all recoil operated.
But the anti-gunners got no traction for their agenda in Olympia, the Washington state capital, so they went with a citizen initiative. More about that later! Anti-gun billionaire Michael Bloomberg had pledged to spend up to $25 million to push his agenda, and Gottlieb was only looking to raise about ten percent of that.
About the time that lawmakers were gathering in various state capitols, the US Supreme Court denied a petition for certiorari in the case of a Maryland man who has challenged the law regarding so-called "assault weapons" in that state. The case was known as Kolbe v. Hogan.
Maryland law banned "assault weapons" and original capacity magazines in 2013. The Supreme Court had already declined to hear a challenge to Maryland's restrictive discretionary concealed carry permitting law.
While the Second Amendment community had priorities, the Democrats and anti-Trumpers had their own, and they focused at least temporarily on dragging the NRA into the Russia meddling probe. McClatchy broke the story that the FBI investigation had expanded to include the activities of Alexander Torshin, a Russian banker who "may have illegally funneled" money through the NRA to help the Trump campaign.
However, sources at the NRA quickly denied having any contact with the FBI or any other investigative body about the allegation. It became something of a non-story. SAF's Gottlieb was even pulled briefly into the controversy because he also knew Torshin, but the veteran gun rights advocate also reported having no financial dealings with Torshin, and he took the allegations "with a grain of salt."
Money as a weapon
Conversely, and hypocritically, nobody made a peep about the billionaire backing of gun control activities, especially in the Pacific Northwest. Gun rights suffered a significant blow late in the year when Initiative 1639 passed in Washington State with the support of less than ten wealthy elitists. SAF and NRA quickly filed a lawsuit challenging the law.
A Portland, OR, broadcast station's revealing look at the disparity in political spending by pro-rights and anti-gun groups early in the year showed that elitist anti-gunners hold a clear advantage in the money department.
The report, by KATU, showed how the gun prohibition lobby and wealthy individuals, including billionaire anti-gunner Michael Bloomberg, to impose new gun laws. The revelation has raised alarms among Second Amendment activists, while putting the lie to claims that spending by the so-called "gun lobby" has left gun control advocates at a financial disadvantage.
That lie was completely dispelled when Public Disclosure Commission reports revealed that backers of the initiative, which was immediately challenged in court, amassed more than $5 million to pass the measure, against less than $600,000 contributed by NRA, CCRKBA and private individuals to fight the measure.
An Associated Press analysis of police gun sales was sensationally inflated when it was revealed that "more than a dozen guns" sold by police agencies in Washington State since 2010 had turned up in subsequent investigations. But that constituted a fraction of one percent of all the guns sold by state law enforcement agencies. Still, this became part of the broader gun control story.
While the analysis discussed the cases in which the guns turned up a second time, it is not clear how those guns fell into the wrong hands. That is, since the guns were all sold legally through a federally licensed firearms retailer, the question is how those firearms ended up in criminal investigations a second time.
Big Move for Weatherby
The 2018 Shooting, Hunting and Outdoor Trade Show included a huge announcement for the firearms industry. Weatherby is moving its entire operation to Sheridan, WY.
According to Ed Weatherby, the company's new headquarters building will be on the north side of Sheridan, and it will house everything including manufacturing, marketing and sales, and the business office. He is hoping to be in by the second quarter of 2019.
For California — described by the Casper Star Tribune as "a state that isn't gun friendly" — this means a loss of revenue and jobs, not to mention a slap in the face of a Democrat-controlled legislature that seems intent on erasing the Second Amendment, and taxing businesses to the max.
While Weatherby was celebrating its move out of California, Lyman was celebrating its 140th anniversary at its headquarters in Connecticut.
Company President Rick Ranzinger, who has been with Lyman for three decades and has a considerable amount of institutional knowledge as a result, told TGM matter-of-factly, "We're 100 percent for the shooter."
Lyman has become one of the leaders in metallic cartridge reloading and the rifle sight line has expanded with acquisitions including Pachmayr, TacStar, A-Zoom and a few others.
Products easily identifiable thanks to the trademark orange powder coat finish on the reloading bench gear, is impossible to mistake. The "big orange" has made its mark on the outdoors landscape. The company produces its popular presses and accessories in the USA, which certainly helps keep the brand popular.
Then Came Parkland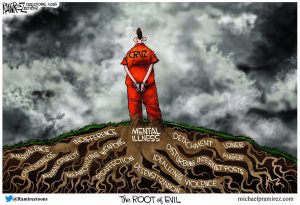 The mass shooting at a Parkland, FL, high school on Valentine's Day ignited a wave of anti-gun emotion, as several student survivors of the attack that killed 17 people turned their sudden celebrity status into a movement. This shooting was partly responsible for the Washington State legislation and attempts in other states to ban so-called "assault rifles." It did not take long for anti-gunners to exploit the tragedy in an effort to push their gun control agenda.
But their rhetoric quickly collided with the facts.
There were ample warning signs about the suspect, ranging from his past troubles at the school to a social media post that had been reported to the FBI, yet gun prohibitionists predictably blamed firearms for the carnage.
Nineteen-year-old suspect Nikolas Cruz was quickly charged with 17 counts of premeditated murder.
The Miami Herald quoted math teacher Jim Gard, who recalled, "We were told last year that he wasn't allowed on campus with a backpack on him. There were problems with him last year threatening students, and I guess he was asked to leave campus."
In the aftermath, the NRA was singled out as a "terrorist organization," according to a billboard erected in Pensacola, FL, in early March, which was reportedly funded by Mad Dog PAC, a group that has also put up billboards around the country calling for the impeachment of President Donald Trump.
According to Fox News, the billboard was paid for by Claude Taylor, described as "a former White House staffer for President Bill Clinton." He reportedly was planning more billboards in two other states – Oklahoma and Texas – where gun ownership is very high.
Reports of the billboard spread across social media and reaction was strongly negative. There were unverified reports that the NRA has seen an uptick in memberships, and the British publication The Daily Mail said Google searches for "NRA membership information" soared.
This followed an earlier billboard strike in Kentucky that carried the message "Kill the NRA."
An overwhelming majority of Democrats favor a national gun registry and more than one-third would repeal the Second Amendment, according to a poll conducted by The Economist and YouGov in February.
According to the National Review, 82 percent of Democrats support a ban on all semi-automatic firearms including rifles and handguns, while 53 percent of Republicans oppose the idea.
But the alarming revelation is that more than one-third (39 percent) of Democrats would repeal the Second Amendment. On the other hand, 84 percent of Republicans oppose the notion, as did 60 percent of independents and 41 percent of Democrats. Twenty percent of Democrats were not sure.
The results of this survey only further reinforce the notion that Democrats are the "party of gun control."
The survey was taken Feb. 25-27 from among 1,500 American adults. This was less than two weeks following the high school shooting in Florida. Emotions were still running high at the time.
The chairman of a leading national gun rights organization has ripped the media and gun prohibition lobbying groups over what he called the "feel-good fakery of gun control and gun-free zones" as emotions continued to run high in the wake of the mass shooting at a Florida high school.
Gottlieb, chairman of the Citizens Committee for the Right to Keep and Bear Arms, took a gloves-off approach by calling out gun control groups that had been raising money on the tragedy.
Michael Bloomberg's Everytown for Gun Safety and many in the dominant media have been blaming the National Rifle Association, and by default all gun rights groups and gun owners in general, for the attack.
One incredible offshoot of this incident was retired Supreme Court Associate Justice John Paul Stevens recommending that high schoolers demand repeal of the Second Amendment.
The retired associate justice's words might lay bare the ultimate intention of the gun prohibition movement: Repeal of the single clause in the Constitution that protects all the other tenets, the failsafe against tyranny that the Founders feared after having fought a bloody revolution against an oppressive government.
In his dissent – one of two attached to the high court's landmark ruling on the individual right to keep and bear arms – Stevens subscribed to the "collectivist" interpretation.
"The Second Amendment," he wrote, "was adopted to protect the right of the people of each of the several States to maintain a well-regulated militia."
But Stevens' suggestion raised an uncomfortable question about how someone with his myopic viewpoint of the right to keep and bear arms ever managed to be confirmed to the high court.
Fast & Furious
The Department of Justice entered into a "conditional settlement agreement" with the House Committee on Oversight and Government Reform concerning the release of additional documents related to the controversial Operation Fast and Furious, conducted by the Bureau of Alcohol, Tobacco, Firearms and Explosives during the Obama administration.
This "gun walking" scheme was exposed when two rifles related to the case turned up at the scene of a fatal shootout between suspected drug smugglers and Border Patrol agents. During that exchange of gunfire in December 2010, agent Brian Terry was fatally wounded.
That incident blew the lid off of the operation, which one ATF official called a "perfect storm of idiocy" while testifying under oath before the House committee in 2011 when it was chaired by then-Congressman Darrell Issa (R-CA).
In the midst of controversy, a Rasmussen poll revealed that a majority of people with guns in the home feel safer. The survey results said 61 percent of Americans who have guns in the home "feel safer knowing it's there." Perhaps not surprisingly, 44 percent of the survey respondents say "they or someone in their household owns a gun." Oddly, 51 percent of those surveyed still think it is too easy to buy a gun in the United States today, although it was far easier to buy a firearm 25 years ago.
Age discrimination
A 20-year-old Grants Pass, OR, man filed a lawsuit against Walmart and Dick's Sporting Goods alleging age discrimination after he tried unsuccessfully to purchase rifles after the stores announced they would not sell long guns to anyone under age 21. This was in reaction to the Florida high school shooting.
Tyler Watson filed the lawsuit two days after his shopping trek to the Walmart in Grants Pass and an earlier visit to a Field & Stream in Medford, which is a Dick's subsidiary.
Oregon statute allows the purchase of long guns by young adults ages 18-20, as does federal law. But the stores announced they would not sell firearms or ammunition to anyone under age 21 in the aftermath of the shooting. Walmart, Dick's Sporting Goods, Bi-Mart and the Kroger Company, which operates Fred Meyer stores, all announced the no sales to anyone under age 21 policy.
About the same time, an 18-year-old Michigan resident has filed a lawsuit against the Dick's Sporting Goods chain after the store refused to sell him a rifle. The plaintiff in this case was Battle Creek high school senior Triston Fulton. He went to a Dick's store in Troy and attempted to purchase a rifle. When he provided identification, according to the report, he was not even allowed to look at a rifle because of the store's newly-adopted policy of selling only to people over age 21.
That lawsuit came even though Rasmussen Reports conducted a nationwide survey that revealed 67 percent of American adults favored raising the minimum age to 21 for purchasing a firearm. Only 26 percent opposed raising the age limit, and most state laws allow for rifle or shotgun purchases by people over age 18, which would comply with federal law.
"While they're quick to jump on board to raise the age to buy a gun," Rasmussen noted at the time, "Americans are much more reluctant to up the age of some other rights afforded to 18-year-olds. Just 38% favor raising the age for enlisting in the military from 17 to 21, while 47% oppose. Another 15% are undecided."
Only 31 percent favor restoring the voting age from 18 to 21, and 60 percent oppose the idea. When the results are broken down along party lines, 76 percent of Democrats support raising the gun-buying age to 21 but they are least likely to support raising the voting age back to 21. Fifty-nine percent of Republicans agree with raising the age to purchase a firearm, Rasmussen said.
There was an interesting byproduct of all the discussion about gun rights for young adults. SAF and CCRKBA reported a surge in memberships and contributions from those in the 18-20-year age group in the weeks following the Parkland massacre.
The foundation does not normally see so much interest from young adults. But when people in that age group suddenly realized they were being specifically targeted because of the act of a lone perpetrator, they understood that the gun control movement was coming after them.
Reverberations from the Florida shooting continued for weeks into the spring, and when the Chicago suburb of Deerfield voted to ban so-called "assault weapons," SAF and the Illinois State Rifle Association quickly sued. While the village maintained the ban was simply an amendment to an ordinance adopted in 2013, SAF alleged that it was a new ordinance. It contained no exceptions for guns or magazines previously owned, or any provision for using such guns in self-defense. It also assessed fines of up to $1,000 a day against those who did not remove their guns and large capacity magazines by the June 13 effective date.
The lawsuit coincided with a federal judge's decision in Massachusetts to dismiss a challenge of that state's ban on so-called "assault weapons." US District Judge William Young said that "the firearms and large magazines banned by the state in 1998 are "not within the scope of the personal right to 'bear Arms' under the Second Amendment."
CCRKBA subsequently called on then-Attorney General Jeff Sessions to "withhold funds from any local or state government that adopts policies that infringe on the right of citizens to keep and bear arms."
"The liberal municipal governments of such cities as New York, Chicago, San Francisco and Seattle, and states including New Jersey, Connecticut, California and Massachusetts should not be receiving taxpayer funds while violating the constitutional rights of those taxpayers," CCRKBA's Gottlieb said. "It is ironic that all of those places are willing to spend millions of dollars to attack the rights of gun owners, when they should be protecting civil and constitutional rights, including the Second Amendment."
Oregon ban backfires
When anti-gunners in Oregon tried to capitalize on the Parkland tragedy by pushing for a total ban on semi-autos, activists got busy. The gun control crowd wanted their initiative to be on the November ballot, so that there would be measures on both sides of the Columbia River, but the effort died when the state Supreme Court ruled that the ballot title was misleading and needed to be changed and referred it to the state Attorney General's office.
The campaign had been launched by an interfaith religious group, and never really gathered any steam outside of Portland and Multnomah County. The Oregon Firearms Federation noted on its website that backers of the initiative "had hoped to exploit fear and ignorance to ban virtually all firearms by labeling everything an 'assault weapon.'"
The measure sought to ban the sale of so-called "assault weapons" and magazines that hold more than ten cartridges. It would also have required current owners of such firearms to register them within 120 days, or face criminal charges. Otherwise, guns could also be surrendered or permanently rendered inoperable.
About the same time that was going on, SAF filed a second lawsuit in Illinois, this one against the East St. Louis Housing Authority over a gun prohibition in public housing. Five years ago, SAF filed a similar lawsuit against the Warren County Housing Authority in a case that was known as Winbigler v. Warren County Housing Authority.
At the time, Gottlieb noted that SAF had been involved in legal actions in Illinois for several years almost non-stop. There was McDonald v. City of Chicago, the landmark Supreme Court case that nullified the city's handgun ban and incorporated the Second Amendment to the states via the 14th Amendment. Then there was Ezell v. City of Chicago over the city's hastily-drafted handgun ordinance. And there was Moore v. Madigan, which forced the state to adopt a concealed carry statute, along with a separate lawsuit by the National Rifle Association.
"It is simply unacceptable for citizens living in public housing to be denied their basic right to have a firearm for personal protection, and in this case, it is unconscionable," Gottlieb said in a prepared statement.
Selective reporting
Media bias continued to be a problem in 2018, with not nearly the attention paid to a case of a "good guy with a gun" stopping a mass school shooting in Maryland not long after the tragedy in Florida. In this case, the confrontation between an armed school resource officer and a Maryland high school gunman ended with the shooter's death, while only two other students were wounded.
The killer was identified as Austin Wyatt Rollins. He was armed with a Glock semi-auto pistol, according to St. Mary's County Sheriff Tim Cameron.
Rollins had only fired a couple of shots that hit the two students before he was chased down a hallway and confronted by Sheriff's Deputy Blaine Gaskill. Each fired one shot before the incident ended according to several published reports. Rollins apparently took his own life.
Maryland has some of the strictest gun laws in the United States. It is extremely difficult, and often impossible, for most adults to get a carry license. The teen gunman violated several existing laws by bringing a gun onto a school campus, carrying it illegally and opening fire.
Challenging preemption
For some reason, Washington State seemed to constantly be in the headlines in 2018, and one of the reasons was that mayors in at least three western Washington cities challenged the state preemption statute, one of the oldest in the nation. Seattle, Edmonds and Everett, plus King County all adopted so-called "safe storage" ordinances that directly challenge the state legislature's sole authority for regulating firearms.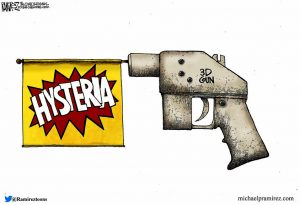 Joint lawsuits were filed by SAF and NRA in a couple of those cases, against Seattle and Edmonds.
The political landscape has changed in Washington over the past couple of decades and wealthy elitists have financed repeated efforts to restrict gun rights via public initiative. But legal actions were in progress to counter these assaults on constitutional rights, and they will likely continue.
Anti-gunners hate state preemption laws. They believe that rolling back the calendar to when most states had a checkerboard of confusing and sometimes conflicting laws is a good way to regulate the Second Amendment out of existence, according to Gottlieb.
As if to counter some of this gun control activity, some 2,000 people gathered at the Washington State capitol in Olympia as part of a nationwide outbreak of pro-Second Amendment activism. The crowds were not nearly as huge as the gun control marches that used high school students as lightning rods, but they did send a message that the gun rights movement is not hiding in the shadows.
In addition to Olympia, there were rallies at Raleigh, NC, Salem, OR, Cheyenne, WY, Augusta, ME and Kalispell, MT. More than 400 showed up at Dover, DE, and there was even a gathering in Atlanta, GA.
NRA Taps North
Retired Lt. Col. Oliver North was tapped to be NRA president when Pete Brownell decided not to run for a second term. It quickly became obvious that in his leadership position, North had his work cut out.
Anti-gun Connecticut Democrat Rep. Elizabeth Esty filed legislation that would require people to obtain a "handgun purchaser license" before they are able to buy a handgun.
The measure, H.R. 5490, was referred to the House Judiciary Committee, where it may surface again in January. Democrats promised to bring gun control to the forefront when they take over. Even before that, the American Medical Association adopted what CNN called "a series of sweeping policies aimed at preventing gun violence" but a couple of their positions might suggest to rights activists that the medical group is promoting no defense against violent attack.
The group opposes armed teachers in schools, banning so-called "assault weapons," bump stocks and related devices, and opposing national concealed carry reciprocity.
However, Doctors for Responsible Gun Ownership (DRGO) has been fighting back against medical intrusion into the gun rights debate.
Trump, Pence at NRA
President Donald Trump and Vice President Mike Pence both attended the NRA convention in Dallas in May, where they spoke to a packed audience.
Pence appeared first, asserting that the national media does not tell "the whole story" about gun rights and gun owners. He called on the press to change that, but there was no indication in the reports that followed that the dominant media paid much attention.
"President Donald Trump and I will always stand for the right to keep and bear arms," Pence promised.
When Trump took the stage, the audience was ready and they were not disappointed.
In his typical free-wheeling style, the president took swipes at Congressional Democrats for "slow walking" nominations to the federal courts.
"We need federal judges who will interpret the Constitution as written," Trump observed.
This was after he told the crowd that it has been conservatives who have protected the Second Amendment on Capitol Hill.
"Democrats in Congress want to disarm law-abiding Americans at the same time they are letting violent criminals loose," he said.
NRA Executive Vice President Wayne LaPierre urged gun owners to "stand and fight like hell to save our great nation."
It was one of the highlights of a record-setting NRA turnout that drew more than 87,000 members.
NRA's chief lobbyist Chris Cox told the annual members' meeting that the fight to defend Second Amendment rights is far from over.
"Together," said Cox, executive director of the NRA's Institute for Legislative Action, "we're the most bare-knuckled defenders of individual freedom in American history. Have we won every fight? No. Is the work finished? Far from it!"
NYPD Gun Scandal
The New York Police Department's Licensing Division became enveloped in allegations of bribery in exchange for approval of gun permits in a city where getting such a permit is nearly impossible for average citizens. According to the New York Daily News, what happened amounted to "greenbacks and goodies from Former Assistant Brooklyn District Attorney John Chambers and other gun expediters, to speed up the permitting process."
Chambers was the first of seven people charged in the case. He and others were accused of bribing New York police officers in order to smooth the process for getting a gun permit in The Big Apple, according to the New York Post. Gun rights activists have long complained that it takes an inordinate amount of time and expense to get a gun permit in the city.
Published accounts of the case focused on statements and testimony of former NYPD Sgt. David Villaneuva, a former supervisor in the License Division, who admitted that he accepted "greenbacks and goodies" from Chambers, a former assistant Brooklyn district attorney, and other so-called "gun expediters." The purpose was allegedly to speed up the process for the privileged, to get or retain gun permits that can take many months for average citizens to obtain, provided their applications are approved.
Business fireworks
When Sturm Ruger CEO Christopher Killoy reacted to a push by so-called "gun safety advocates" to force the company to adopt policies that required a report on how the company keeps tabs on so-called "gun violence," it brought chuckles from gun owners and Second Amendment activists.
Quoted by the New York Times, Killoy bluntly stated that the company will not "adopt misguided principles by groups that do not own guns and do not understand guns."
The controversy stems from an effort by what the newspaper called "a coalition of religious women and health care networks" to force the company to "detail its plans to monitor violence associated with their guns and develop safer products."
Gun control activists did not define precisely what "safer products" might be; perhaps firearms that don't discharge as they are supposed to. Ruger has historically endeavored to build safe firearms that function exactly as they are designed and intended to do.
Meanwhile, after Dick's Sporting Goods announced it would no longer sell semi-auto modern sporting rifles to anyone under age 21 in the aftermath of the massacre in Florida the store took considerable heat for the decision, which included a halt on sales of original capacity magazines, and then poured gas on that political fire when it announced it would destroy guns and magazines it had left in stock, according to The Hill.
The National Shooting Sports Foundation Board of Governors later unanimously voted to expel Dick's from membership for "conduct detrimental to the best interests of the Foundation."
Dick's Sporting Goods CEO Edward W. Stack announced earlier this year the Field and Stream stores in the retail chain would end sales of modern sporting rifles, voluntarily raise the age to 21 to purchase firearms in their stores and called for more restrictive legislation.
In August, the Louisiana Bond Commission voted to block two powerful banking institutions from involvement in a multi-million-dollar road financing project because they adopted anti-gun policies following February's school shooting in Florida.
Citigroup and Bank of America were blocked by a 7-6 commission vote as potential underwriters for the $600 million financing effort because they announced earlier this year that they would only work with firearms retailers who adopted strict rules on gun sales. Those restrictions are greater than required by federal law.
The move was reportedly led by Republican State Attorney General Jeff Landry and State Treasurer John Schroder, commission chairman, according to various reports.
WA Activists Rally
About 2,500 Evergreen State gun owners gathered at the Washington State capitol in Olympia promising to fight an anti-gun ballot initiative that would raise the minimum age for purchasing a modern sporting rifle to 21, and add other requirements including a 10-day waiting period. Despite the activism, that measure passed in November, but quickly drew a federal lawsuit from SAF and NRA.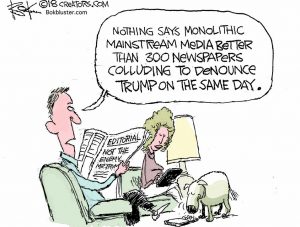 That measure, Initiative 1639, was first challenged in court, removed from the ballot for non-compliance with state initiative requirements, and then placed back on the ballot by the liberal state Supreme Court. It was approved by a majority of voters in November, but the voter turnout suggested that a lot of gun owners didn't return ballots.
The April rally turnout was the largest showing of gun owners in several years in Washington State. It was a pure grassroots effort, organized by a 26-year-old expectant mother and college student, Tessa Ashley, and gun rights activist Allen Acosta. They used social media, talk radio and networking to bring it all together.
Several weeks later, an armed citizen made national headlines when he fatally shot a carjacker who had fired shots at several other people and finally ended up in a Walmart parking lot, where he was killed. The hero who stopped the carjacker was David George, who not only stopped the shooting, but also rushed to render first aid to one of the shooting victims. "It was my request to remain unnamed and out of the media spotlight for the actions I performed."
Killed in the afternoon shooting and carjacking spree was 44-year-old Tim O. Day of McCleary, a small town several miles away from Tumwater, the community where the crime spree came to an abrupt end. According to authorities, Day allegedly began the wild chain of events by driving the wrong way down a nearby highway. He fired shots at one vehicle, crashed his car a short time later, carjacked another vehicle and ultimately arrived at the Walmart.
There, he ran into the store, fired shots at a locked display case filled with ammunition, left the store with at least two armed citizens in quiet pursuit and shot a motorist identified as Ricky Fievez, leaving him paralyzed.
At the store, a second armed citizen identified as Jesse Zamora, also moved to stop the shooting, but George was able to act first.
High-profile shootings
There seemed to be no escape from headlines about multiple-victim shootings, one in New Jersey and another at a Maryland newspaper office. There was also a shooting at Santa Fe High School in Texas.
Firearms enthusiasts and at least one law enforcement support group criticized USA Today for asserting that the reason fewer people were killed at Santa Fe High School in Texas than at Parkland in Florida was because the guns used in the Texas incident were "less lethal."
The suspect, Dimitrios Pagourtzis, 17, allegedly used a shotgun and .38-caliber revolver to kill ten people and wound ten more in his May rampage. But USA Today reported that "Many of the deadliest mass shootings in recent years involved high-powered rifles, notably AR-15 styled rifles."
In Trenton, NJ, a recently-released felon opened fire at an arts festival, leaving 22 injured, including 17 who were wounded. That man was fatally shot by police, and the incident gave anti-gun Democrat Gov. Phil Murphy an opportunity to launch more rhetoric about the necessity of tighter gun control laws.
One of the nation's leading gun prohibition lobbying organizations moved swiftly to capitalize on the slaying of five people at the Annapolis office of Maryland's Capital Gazette, sending out an email message that lamented the crime while asking for donations.
The suspect, Jarrod W. Ramos, has been charged with five counts of first-degree murder and is being held without bond. According to police, the five victims were killed with rounds fired from a pump-action shotgun, leaving anti-gunners without another chance to blame so-called "semiautomatic assault weapons."
The shotgun was also legally purchased within the previous 18 months, according to Anne Arundel County Police Chief Timothy Altomare, speaking to CBS News.
One newspaper staffer told CNN's Anderson Cooper hours after the attack that President Donald Trump's expression of "thoughts and prayers" was meaningless without some action on so-called "gun violence."
Ramos reportedly had sued the newspaper several years ago for defamation, but the lawsuit was dismissed.
There was no small amount of irony in that Maryland has some of the strictest gun control laws in the nation, all adopted ostensibly to prevent violent crimes with guns. But Baltimore is one of the most violent cities in the nation, racking up more than 300 slayings in each of the past three years, and on a pace to match that again in 2018.
Meanwhile, led by the two self-appointed "de facto spokespeople for the youth gun control movement," student anti-gunners launched a national bus tour to push for more gun regulation. Those former students, David Hogg and Emma Gonzalez, whom many rights activists believe thrust themselves into the national spotlight following the mass shooting in Parkland, led the tour.
Defense Distributed
Following a long court battle, the Department of Justice settled in a case challenging their prior restraint of 3-D printing information published briefly online about five years ago by Cody Wilson and Defense Distributed of Texas. But that didn't end the case because attorneys' general for several states filed a lawsuit seeking to prevent the agreement from being fulfilled. In Washington State, anti-gun Democrat Attorney General Bob Ferguson filed a lawsuit against the Trump administration over the Justice Department's settlement of the Defense Distributed case.
SAF's Alan Gottlieb noted to TGM at the time that the agreement was not only a victory for the Second Amendment, it also advanced a First Amendment cause.
Buried in the details of the agreement was a significant acknowledgement by the government that non-automatic firearms up to .50-caliber are not inherently military. That would include semi-automatic modern sporting rifles, Gottlieb said, such as the AR-15 platform guns, which are the most popular rifle in America today.
But Wilson ran into other legal troubles later in the year.
Meanwhile, US District Judge Robert Lasnik extended a temporary restraining order against the online publication by Defense Distributed of "blueprint" information for a 3-D printed gun.
Judge Lasnik's order blocks the government from allowing Defense Distributed to post the plans online. Nineteen states, including Washington, had sued to stop publication, contending that the 3-D guns were "untraceable" and "undetectable."
California lawsuits
The ongoing legal drama continued in California as several gun rights groups and private citizens sued the state's Department of Justice and Attorney General Xavier Becerra in an effort to prevent affected gun owners from being prosecuted because they were unable to comply with California's bullet button semi-auto registration system. It was compared to a legal "Catch 22."
The lawsuit, filed by the SAF, Calguns Foundation (CGF), Firearms Policy Coalition (FPC) and Firearms Policy Foundation, and three private citizens, sought an injunction against the state DOJ "for failing and refusing to establish a properly functioning Internet-based firearms registration system." Some might chuckle at the irony of gun rights groups taking court action to allow gun registration, but that would be a shallow look at the problem.
Owners of affected semi-auto firearms, classified as "assault weapons" by the law, had until June 30 to register their firearms. But the online registration system known as the California Firearms Application Reporting System (CFARS) allegedly broke down during the final week.
Later in the summer, a federal court judge struck down a section of the California penal code that prohibits handgun advertising at gun stores that would be visible from outside the store.
It was a victory for the plaintiffs and the groups that supported them, including SAF, and for the First Amendment. US District Court Judge Troy Nunley in Sacramento handed down the ruling, which declared that Section 26820 of the California Penal Code is "unconstitutional on its face" for prohibiting handgun advertising, or even facsimiles of handguns that could be seen outside the store. According to CBS News, that statute dated back to 1923, which offers an indication of just how long the Golden State has been adopting gun control laws.
Guns and Schools
When the New York Times reported that the US Department of Education was "considering whether to allow states to use federal funding to purchase guns for educators, according to multiple people with knowledge of the plan," it ignited hysteria among anti-gun Democrats and gun prohibition lobbying groups.
The Washington Times quoted Sen. Chris Murphy (D-CT) declaring, "We've authorized Title IV dollars with the assumption that a crazy idea like this would never be authorized by the secretary. We're in a different world now where (Education Secretary Betsy) DeVos is trying to play to Trump's base as a means of saving him politically."
The story also quoted anti-gun California Sen. Dianne Feinstein, who commented that such an effort would "pad the pockets of gun manufacturers and the gun lobby, not protect our children."
John Feinblatt, president of anti-gun billionaire Michael Bloomberg's Everytown for Gun Safety, huffed, "This is outrageous. America's teachers are already forced to spend their own meager salaries on basic school supplies, but the Trump administration would rather use taxpayer money to buy them guns."
According to NorthJersey.com, Marie Blistan, president of the New Jersey Education Association, "condemned the proposal as 'dangerous'."
There was just one problem with all of this. According to USA Today, "But the US Department of Education indicated that there was no substance to the reports, which were apparently sparked by a question from the Texas Education Agency about whether its schools were allowed to use federal grants for firearms."
It may be an example of how a story takes on a life of its own, and in the view of some people, becomes "fake news."
In an unrelated case, SAF threw its support behind an Illinois lawsuit in which a school student and her father challenged local school officials for discrimination under color of law.
Madison Oster, 16, and her father, Jeremy, are plaintiffs in the lawsuit against the Hononegah Community High School District 207, Supt. Michael J. Dugan, Executive Associate Principal Chad Dougherty and Principal Eric Flohr. The lawsuit was filed in US District Court for the Northern District of Illinois, Western Division. Plaintiffs are represented by Glen Ellyn attorney David Sigale.
According to SAF founder and Executive Vice President Alan Gottlieb, this is a case he couldn't resist.
"When school officials allow those students to be harassed and bullied, something must be done," he said.
Growing CCW numbers
More than 17 million Americans are now licensed to carry concealed across the United States, according to an updated report from the Crime Prevention Research Center, headed by author and researcher Dr. John Lott.
"We have seen an increase from 4.6 million permits in 2007 to 17.25 million now, with the number increasing every year," Lott reported. "It seems very likely that we will continue seeing an increase next year."
The report goes from the high to the low in a state-by-state analysis of per capita carry permits per population. Alabama holds the lead at 22.11 percent of the adult population licensed to pack a gun. Wyoming is midway on the chart with 7.7 percent of the population packing and at the bottom is Hawaii, where there are apparently no carry permits at all.
There are now four states with more than one million permit holders each: Florida, Georgia, Pennsylvania and Texas, the CPRC reported.
Biggest GRPC
This year's 33rd annual Gun Rights Policy Conference attendance hit a record high of more than 800, and for the first time, the entire event was live-streamed via Facebook and more than 115,000 people visited the site, according to the Second Amendment Foundation.
"The impact of this year's GRPC was far greater than it had been for the past 32 years," Gottlieb noted in a statement.
Visitors were able to hear rousing comments from Florida high school student Kyle Kashuv, a survivor of the Feb. 14 shooting in Florida. He has provided a remarkable alternative view of that event, sticking up for the Second Amendment and the rights of gun owners. For his efforts, he was recognized with the Gun Rights Defender of the Year Award. He received a standing ovation for his courage and commitment to the Second Amendment.
Following a short but stirring keynote address at the conference, Kashuv was honored with the Gun Rights Defender of the Year Award.
It was the high point of the 90-minute awards luncheon, which also featured remarks by former MLB pitcher Curt Schilling, who this time was "pitching gun rights" to the packed room of Second Amendment activists.
Violent crime down
The estimated number of violent crimes across the United States declined slightly in 2017 by 0.2 percent from the previous year, according to the FBI Uniform Crime Report.
Last year, there were 15,129 homicides in the country, of which 10,982 were committed with firearms. As in previous years, handguns made up the bulk of those gun-related murders, at 7,032.
The number that got most attention from gun rights activists is 403, which is the number of slayings involving rifles of any kind, not just semi-autos. There were also 264 murders committed with shotguns, the FBI report said.
There were also 3,283 firearm-related murders in which the gun used could not be or was not identified.
Additionally, 1,591 people were stabbed or slashed to death, another 467 were bludgeoned and 692 were beaten, stomped or strangled to death.
But the number of rifle-related slayings is significant especially as it relates to on-going efforts by gun prohibition lobbying groups to enact stricter laws or outright bans on so-called "semiautomatic assault rifles." Historically, rifles have not been the most popular weapon of choice for people who killed using guns. The figure for rifle slayings is typically in the 2- to 4-percent range of all murders.
Yet these are the firearms that seem to be the most popular target of criticism by anti-gunners.
US House flips
Control of the US House of Representatives changed with the November elections, but Republicans cling to the Senate, where President Trump can continue nominating pro-rights federal judges and has already gotten two spots filled on the Supreme Court. (See related election report elsewhere in this issue.)
With the potential for returning perennial anti-gunner Nancy Pelosi as Speaker, the new crop of far left Democrats put gun control high on their agenda when a new Congress convenes in January. There is some solace in the Second Amendment community that extremist gun control bills will be stopped in the Senate, and if that doesn't work there is also the president's veto power.
State legislatures will get cranked up in January, and there are concerns out in Washington that its 35-year-old state preemption law will fall under attack from gun control advocates, emboldened by the passage of their anti-rights initiative in November.
The new year will also signal the opening of campaigns for the 2020 election, more than a year over the horizon.