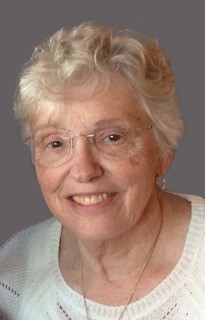 By Tanya Metaksa
This has been an eventful year, and it began with President-Elect Biden declaring war on law abiding gun owners.
If you thought it began with the nomination of David Chipman to become Director of Bureau of Alcohol, Tobacco, Firearms and Explosives (BATFE), it really began before Biden was even inaugurated. The actual opening salvo was the Jan. 8 website post that stated "As President, I pledge to continue to work together with Congresswoman Giffords, and with survivors, families, and advocates across the country, to defeat the NRA and end the epidemic of gun violence in America. This was followed by the nomination of Merrick Garland to be Attorney General.
On the eve of his inauguration he announced, "My first day in office, I'm going to send a bill to Congress repealing the liability protection for gun manufacturers, closing the background check loopholes and waiting period that now let too many people slip through the cracks."
In February on the anniversary of the Parkland High School shooting he continued with a challenge to Congress in which he asked for "background checks on all gun sales, banning assault weapons and high-capacity magazines, and eliminating immunity for gun manufacturers who knowingly put weapons of war on our streets." It wasn't until April 7 that Biden announced, "Today, I'm proud to nominate David Chipman to serve as the director of the AFT. David knows the AFT well. He served there for 25 years." Notice the President could not even get the name of the agency correct.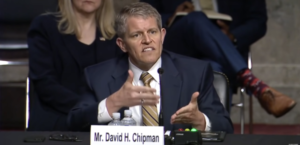 During the three months prior to David Chipman's actual nomination as BATFE Director, the House of Representatives introduced and voted on two gun control bills. H.R. 8, a "universal background check" bill and HR1446, a bill that would allow the FBI "NICS" check to be delayed indefinitely without "proof" that the buyer is not eligible to purchase. The votes were 227-203 for HR8 and 219-210 for HR1446. At the end of the year both bills are still sitting in the Senate.
April was also the month that the Biden-Harris Administration announced the initial actions to address the so-called Gun Violence Public Health Epidemic. Those initiatives included a proposed rule to stop "the proliferation of 'ghost guns'", a proposed rule to make stabilizing pistol braces subject to the National Firearms Act, the publication of a model "red flag" proposal for states, support for community violence intervention policies and initiated an annual report on so-called "gun trafficking". In late April an internal Department of Justice document that described how the Biden-Harris Administration was planning to restrict "ghost guns" was leaked. In this document the BATFE advocated for "updating" the definition of a receiver so that it could not "be misinterpreted by the courts, the firearms industry, or the public at large to mean that most firearms in circulation have no part identifiable as a frame or receiver."
On May 7 the first proposed rule, "Definition of 'Frame or Receiver,'" was announced in the Federal Register following the leaking of the DOJ document. Although it was being touted as eliminating "ghost guns", in reality it gives BATFE the absolute power to define any firearm component as a "firearm", thus mandating pre-approval by BATFE prior to the manufacturing of any gun. The actual rule was published on May 21.
The much anticipated hearing on the nomination of Chipman to be Director of BATFE before the U.S. Senate Judiciary Committee was finally held on May 28. The hearing was designed to make it as difficult as possible for Republican Senators to question Chipman at any length. Not only was he NOT the only witness, but he was one of five nominees on a panel. And the Senators got only 5 minutes each to ask the all those nominees questions.
It became obvious that the former ATF agent was sorely lacking in firearms expertise, but very qualified in political anti-gun rhetoric. Senator Grassley summed up the nominee when he noted, "Many see putting a committed gun control proponent like Mr. Chipman in charge of ATF as like putting a tobacco executive in charge of the Department of Health and Human Services or ANTIFA in charge of the Portland Police Department."
In addition to the Senate Committee hearings, BATFE added a second proposed rule in early June. The proposed rule was entitled "Factoring Criteria for Firearms with attached 'Stabilizing Braces.'" This proposal at administrative lawmaking is an attempt to rewrite the Congressionally passed law in an arbitrary manner. The bottom line is to push as many firearms into a definition of a National Firearms Act gun. On June 24, the Senate Judiciary Committee scheduled a vote on whether to recommend Chipman to the full Senate. The vote was tied 11-11, which led to the Biden nomination being sent to the full Senate without a positive recommendation for Chipman.
Before the end of June Senator Susan Collins (R- ME) announced that she had been listening to her constituents and would be voting NO on Chipman. Around July 4th Democrats were publicly saying there would be a full Senate vote before the August recess. Yet the weeks dragged on with no vote. On August 3, Politico.com's headline read "Key Senator may sink Biden's point man on guns." The key Senator turned out to be Senator Angus King of Maine, an independent who caucuses with the Democrats. Poltico.com explained that "King has told colleagues in the past week that he is currently a "no" on the nomination, according to a Democratic senator. King told the White House in recent days that he is unlikely to vote for Chipman, according to two others familiar with the discussions."
On Aug. 4 the Trace, an anti-gun publication supported by Michael Bloomberg, announced Biden's ATF Pick Hangs by a Thread After a Barrage of Lobbying and Misinformation. Two days later a CNN headline read, Biden's ATF pick faces grim confirmation prospects as key Democrats withhold support. Even the brady.com website landing page signaled distress with a banner headline that read: URGE SEN. KING TO VOTE TO CONFIRM DAVID CHIPMAN!
The Senate left town in August without voting on Chipman's nomination and the public recriminations by the pro-gun control lobby reached fever pitch. On Sept. 9, Politico.com was again the media outlet that led with the news that the Biden Administration was withdrawing the Chipman nomination. The headline read, "White House yanks its pick as top guns regulator."
At the same time commenting on the proposed rules covering both "stabilizing braces" and the definition of a "receiver" had also come to the end. The first rule had received over 211,000 comments, while the latter received over 179,00. As of the end of 2021 BATFE had not implemented either of the proposals.
Definitive Elections at both ends of the year
2021 began with a critical election in Georgia. On Jan. 5 voters in Georgia elected two Democrats, Jon Ossof and Raphael Warnock, to the U.S. Senate. As a result, the U.S. Senate was thrown into a 50-50 split and Vice-President Kamala Harris became the most important deciding vote. Senator Chuck Schumer became Majority Leader and the Democrats took over the U.S. Senate.
In November two states had state-wide elections for governor and the legislature that yielded result that were not what many prognosticators would have expected in January. And there was even an attempt to recall a governor of a third state.
Both Virginia and New Jersey hold constitutional elections in odd numbered years. In Virginia the incumbent governor is elected for a four-year term and state law bars re-election. Thus Virginia Governor Ralph Northam, an avowed anti-gun Democrat, was unable to run again. A former governor, Terry McAuliffe, also an anti-gun Democrat, decided to run for the office again. A political convention in the spring nominated Glenn Youngkin as the Republican candidate for Governor. The race looked to be moving in the expected direction of a McAuliffe election until problems erupted in Loudon County over transgender rules at a school board meeting. On election night all three Virginia constitutional offices were won by Republicans throwing Democrats in the Commonwealth for a loop. Virginia gun owners are hoping for a legislature and Governor who will turn back the clock on gun control.
The COVID-19 pandemic earned New Jersey Governor Phil Murphy the tile of King of New Jersey for his outlandish pandemic restrictions. Additionally, he and the legislature during 2019 kept pushing gun control bills. However, despite a close election he was re-elected and is now pushing his lame-duck legislature to pass even more gun control.
On the west coast COVID-19 restrictions pushed Californians to sign petitions for a recall of Governor Newsom — a process that took almost 18 months. On Sept. 14 voters chose not to recall Newsom. His current term ends in January 2023 and most observers believe he will run for re-election in 2022.