A year after the sound and fury over a state law allowing concealed guns in bars and restaurants, there has been silence, The Columbus Dispatch reported at the end of September.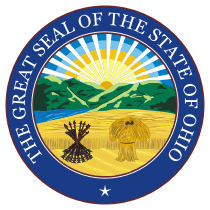 Almost no incidents have been reported involving concealed-carry permit holders, and there has been no spike in violence as predicted by some opponents concerned about the volatile mix of alcohol and guns.
The impact is difficult to assess, however, because law-enforcement and state agencies do not formally track violations involving guns in bars.
But those on both sides of the issue agree all is calm, so far.
"There was a lot of hubbub about it on both sides, … then almost immediately it just got quiet," said Scott Heimlich, owner of Barcelona Restaurant in Columbus and president of the Central Ohio Restaurant Association. "In restaurants, we have not had any incidents." Heimlich has a sign posted in his restaurant forbidding people from carrying guns on the premises, but he has received little feedback from customers one way or another.
Jim Irvine, chairman of Buckeye Firearms Association, told the newspaper that the lack of incidents in the past 12 months is vindication to him that "they're wrong, and we're right, again." Irvine said the number of concealed carry permit holders in Ohio continues to go up. He attributes that in part to the passage of the guns-in-bars law. "I would guess some people got a license and began carrying regularly because they can carry in a restaurant now."
Enabling legislation signed into law by Gov. John Kasich last year, took effect on Sept. 30, 2011. It allows Ohioans with concealed-carry gun permits to bring their firearms into establishments that serve alcohol—as long as they are not themselves drinking and the facility doesn't forbid firearms. Lawmakers held weeks of contentious hearings at which concealed- carry supporters sparred verbally with anti-gun groups.
Toby Hoover of the Ohio Coalition Against Gun Violence agreed that the new law has had little impact.