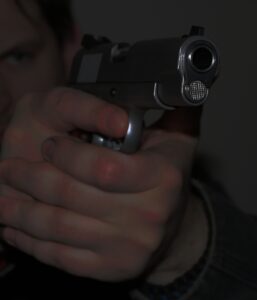 Published reports say Secret Service agents assigned to protect President Joe Biden's granddaughter "opened fire after three people attempted to break into an unmarked agency vehicle in Washington, D.C. Sunday night.
The incident happened in the Georgetown area, according to the Washington Examiner. Reportedly, nobody was injured.
Forbes is reporting that three people were apparently involved in the attempted break-in. They reportedly fled the scene, and the police are looking for the getaway car.
News agencies say the detail was guarding Naomi Biden, 29, who is the oldest daughter of Hunter Biden, with his late wife, Neilia. Hunter Biden is entangled in a legal mess involving the purchase of a handgun and allegedly lying on a federal Form 4473 about his drug use.
The Secret Service vehicle was apparently unmarked. The suspects reportedly broke a window in the vehicle.
The incident underscored the sharp rise in carjacking in the nation's capital, reportedly up 250 percent over the past five years. So far this year, the Washington Examiner reported, there have been more than 750 reported carjackings, and 75 percent of those involved the use of a firearm.
Motor vehicle theft is up almost 100 percent this year over last year.
The Sunday incident is also raising some questions in the firearms community, where gun owners are wondering what would occur if a private citizen opened fire on a car prowler.
According to Fox News, only 127 people have been arrested in Washington, D.C.'s 817 carjackings, as of Oct. 24. That's more than double the number of carjackings for the same period in 2022. Sixty-four percent of all the arrests involved juveniles.
The Washington Examiner recalled that last month, Texas Congressman Henry Cuellar was carjacked by three men who held him at gunpoint. This occurred in the area around the Washington, D.C. shipyard, outside of Cuellar's apartment building, where other members of Congress also reside.