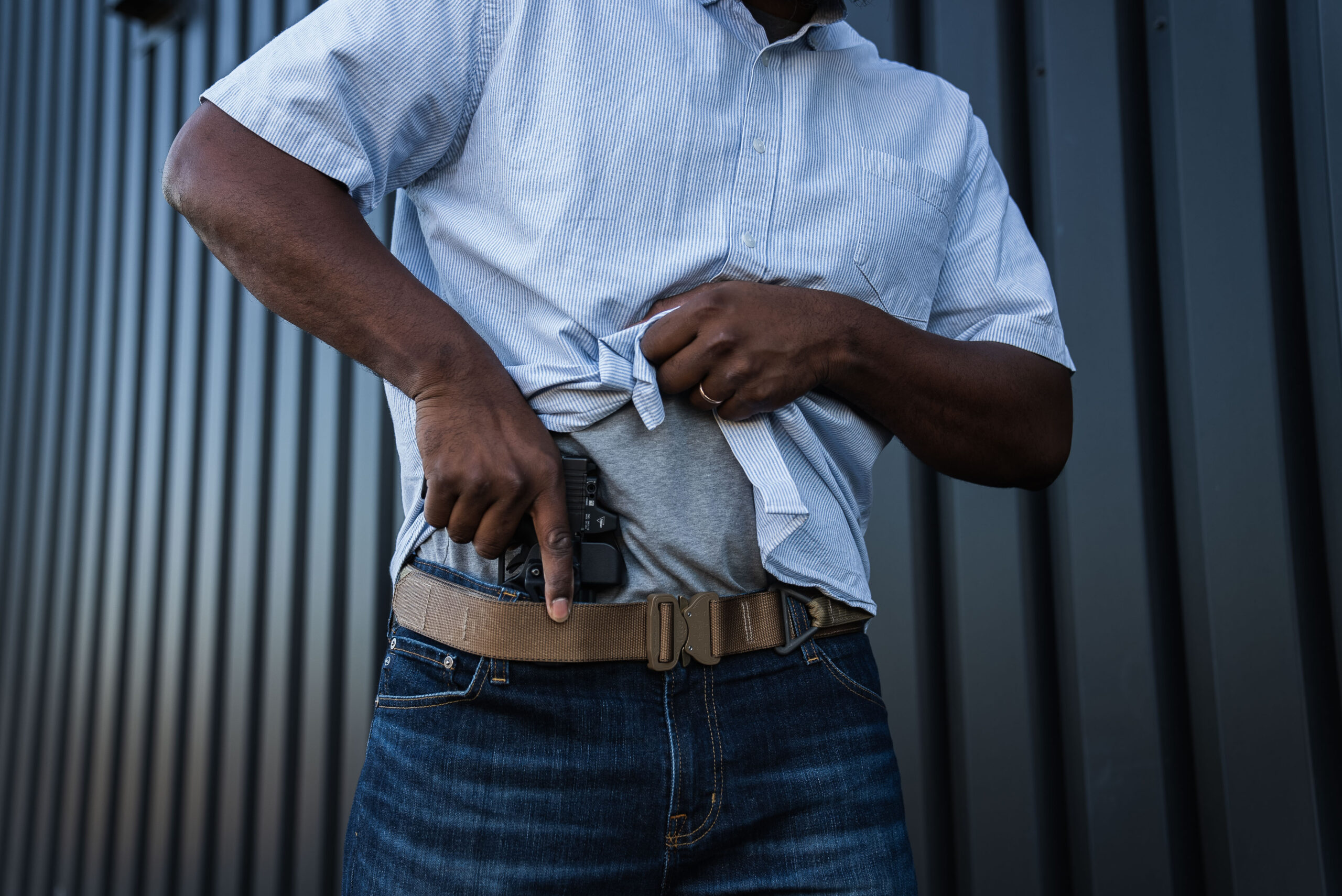 Alien Gear Holsters has officially launched a new holster collection, the Roswell, a revolutionary new appendix carry and OWB holster series.
Designed with a minimalist approach for peak performance, the new Alien Gear Roswell line of appendix carry (AIWB) and outside the waistband carry (OWB) holsters are thinner, lighter, and stronger than the standard Kydex holsters currently available on the market today.
"We at Alien Gear are always innovating," Shawn Hostetter, CEO of Alien Gear Holsters, said in a news release. "And we listen to our customer base. With a growing number of citizens carrying all day, whether on the job or for personal protection, holsters need to become even more concealed without sacrificing comfort, access, safety, and affordability. Our new Roswell line incorporates all of that and more. These appendix-carry holsters are super light and thin, yet very strong. You get all the security, comfort, and performance you've come to know with Alien Gear Holsters in our new Roswell line, designed especially for those that like to carry appendix-style."
The Roswell AIWB and OWB holsters are designed to be better than traditional Kydex "full-wrap" holsters in every way. Each Roswell holster is made from a proprietary injection-molded polymer that is 20 percent lighter, 40 percent tougher, and 80 percent more heat resistant than other molded holsters, and guaranteed to be the most concealable, better than Kydex holster you've ever worn. The included claw and wedge kit ensures the Roswell AIWB stays comfortable and close to the body, and the optional MRDS hood protects your optics.
Alien Gear Holsters' new Roswell AIWB and OWB series are available for 20 manufacturer models, right or left-hand draw, for an MSRP under $40. For more information on Alien Gear Holsters or the new Roswell OWB and Appendix Carry Holsters, visit www.aliengearholsters.com.