By Joseph P. Tartaro | Executive Editor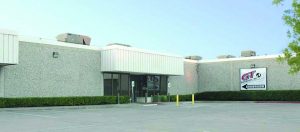 February was a tough month for anything to do with guns because of the mass murder at the high school in Broward County, FL. The number of NICS checks for the month of February was down only 2 percent from the record numbers in 2016, but the shooting sent tremors through any business having to do with guns.
Big box retailers like Walmart and Dick's Sporting Goods announced that they would no longer sell AR-15s or other so-called assault weapons to anyone and that they would not sell any firearm to anyone under the age of 21. Having been forced to shop for ammunition once at a Walmart while traveling and having had to wait seemingly forever to find an associate to unlock the case where it was on display, and having also visited a Dick's store, I'm not sure the American gun buyer is losing anything as a result of these two outlets imposing restrictions.
At least two lawsuits have been filed against the retailers based on anti-discrimination laws, and two employees of Dick's Sporting Goods stores have reportedly resigned after the company caved to anti-Second Amendment rhetoric by raising the minimum age requirement to buy a long gun to 21 from 18.
Gun retailers were not the only businesses that reacted strangely. Delta Airlines, a big insurance company, and a slew of car rental companies ended their corporate discount alliances with the National Rifle Association.
Already there have been reports that some of these firms are seeing a loss of business as American customers are responding negatively to these companies' abandonment of the NRA. The real effects of their decisions are still months away.
Chances are that the renew federal and state calls for gun control legislation may spur more, no less, gun purchase decisions in the immediate future.
Meanwhile, investors are apparently getting antsy as well.
American Outdoor Brands and other publicly-traded gun companies—Sturm, Ruger and Vista Outdoors—have been under pressure from investors including BlackRock Inc. for a response to the high school massacre in Parkland, FL, on Feb. 14, Reuters news reported.
In a letter to asset manager BlackRock Inc. posted on the website of the maker of Smith & Wesson guns, American Outdoor Brands' chairman and chief executive officer said public safety priorities should be to enforce existing laws, improve background checks and address mental health challenges.
"The solution is not to take a politically motivated action that has an adverse impact on our company, our employees, our industry, our shareholders, the economies we support and, significantly, the rights of our law abiding customers, but results in no increase in public safety," stated the letter. It is signed by company Chairman Barry Monheit and CEO James Debney.
Reuters reported that BlackRock, the world's largest asset manager, said it would press gun makers and weapons retailers in its portfolios to explain how they monitor firearms sales and use, and said it was studying the creation of new index-based portfolios of stocks that would exclude gun makers and retailers.
A BlackRock spokesman said in an e-mail that the firm will continue to engage with firearms makers "to further understand their business policies and practices in order to protect our clients' investments in them," Reuters reported.
Other companies and financial firms have also been reviewing ties with the weapons industry and the National Rifle Association in the wake of the shooting, amid calls by some groups for investors to go further and divest the stocks altogether.
The letter from American Outdoor Brands, and an accompanying eight-page company memo, amount to one of the industry's first detailed defenses of its practices and may guide a debate over what specific changes investors might seek, Reuters reported.
American Outdoor said its distributors face restrictions on who they may sell firearms to, and said it works closely with law enforcement agencies to trace guns used in crimes.
"We believe it is important to tell you that we respect the national debate that is currently underway regarding firearms and safety," Monheit and Debney wrote.
The company said its investors understand the risks the stock poses. "We believe that our stockholders are well aware of the products we manufacture and fully understand the risks associated with investing in a firearms manufacturer," the memo states.
American Outdoor Brands said it is not opposed to smart gun" systems, but it opposes legislation that would require such technology, "especially when it is not yet proven safe and reliable."
Meanwhile, in late February, Sturm, Ruger & Company, Inc. reported 2017 diluted earnings of $2.91 per share and declared a stockholder dividend of 23¢ per share
In its annual report for 2017 Ruger reported net sales of $522.3 million and diluted earnings of $2.91 per share, compared with net sales of $664.3 million and diluted earnings of $4.59 per share in 2016.
For the fourth quarter of 2017, net sales were $118.2 million and diluted earnings were $0.59 per share. The recently enacted "Tax Cuts and Jobs Act" positively impacted earnings by $0.03 per share. For the corresponding period in 2016, net sales were $161.8 million and diluted earnings were $1.10 per share.
The company also announced that its Board of Directors declared a dividend of 23¢ per share for the fourth quarter, for shareholders of record as of March 15, 2018, payable on March 30, 2018. This dividend varies every quarter because the Company pays a percentage of earnings rather than a fixed amount per share. This dividend is approximately 40% of net income.
Chief Executive Officer Christopher J. Killoy made the following observations related to the company's 2017 results:
In 2017, net sales decreased 21% and earnings per share decreased 37% from 2016. The decrease in earnings is attributable to the sales decline and the unfavorable de-leveraging of fixed manufacturing costs due to the decline in production volumes.
The estimated sell-through of the Company's products from the independent distributors to retailers decreased 17% in 2017 from 2016. For the same period, the National Instant Criminal Background Check System background checks (as adjusted by the National Shooting Sports Foundation) decreased 11%. The decrease in estimated sell-through of the Company's products from the independent distributors to retailers is attributable to: ◦Decreased overall consumer demand in 2017 due to stronger-than-normal demand during most of 2016, likely bolstered by the political campaigns for the November 2016 elections,
New products represented $137.8 million or 27% of firearms sales in 2017, compared to $192.6 million or 29% of firearms sales in 2016. New product sales include only major new products that were introduced in the past two years. In 2017, new products included the Precision Rifle, the Mark IV pistols, the LCP II pistol, and the American pistol. In December 2017, the Company introduced the Pistol Caliber Carbine, the Security-9 pistol, and the EC9s pistol. Due to the timing of these launches, these new products had only a minimal impact on the 2017 financial results.
In 2017, capital expenditures totaled $34 million, and the company said that it expects its 2018 capital expenditures to total approximately $15 million.
In 2017, Ruger returned $89 million to its shareholders through: The payment of $24 million of dividends, and the repurchase of 1.3 million shares of our common stock in the open market at an average price of $49.10 per share, for a total of $65 million.
GT Distributors of Austin, TX, has announced that effective January 26th, 2018, 55% of the company's stock has been sold to its employee's retirement plan, through an Employee Stock Ownership Plan (ESOP). The Texas-based public safety equipment and uniform distributor's 100+ employees will become beneficial owners through the ESOP.
This transaction gives employees a financial interest in the success of the business, making the positive bonds between GT Distributors teammates even stronger than they are today. It also rewards those who have played a critical role in GT's success since the beginning.
Jim Orr, celebrating 35 years with GT, plans to remain president for the long-term and the executive management team at GT will continue in its current form. "It has always been my desire for GT to continue being privately owned and managed, and the ESOP will help us achieve this goal, "said Orr, "The ESOP will enable the continuity of leadership and transition the company from family owned to employee owned. The management team is confident that the ESOP will make us an even stronger company."
"Seeing the consolidation over the past few years in the public safety equipment and uniform space through mergers and acquisitions, we looked for other avenues of transitioning GT from a family business to something longer term that kept existing management in place and ensured our employees and their families continued job security. So often customer service suffers after an acquisition and faithful employees lose their jobs as they are duplicated elsewhere in the acquiring entity. We feel our existing management and staff know our customers best and understand the company's future direction."
Today GT Distributors employs more than 100 employees based in Austin TX, Dallas TX, Jacksonville FL, and Rossville GA. GT was established in 1972 by Bill and Charlotte Orr in Rossville GA and we believe they would be proud to know of the company's transition to employee ownership.