By Dave Workman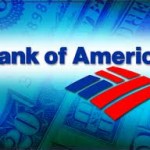 Senior Editor
Bank of America has become embroiled in a flap with McMillan Fiberglass stocks and McMillan Firearms Manufacturing over an allegation that the bank no longer wants to do business with the Phoenix, AZ-based firearms firm because it manufactures firearms.
The bank posted a message on its Facebook page that denies the story. It may come down to a battle of the Facebook pages, and who decides which version to believe.
Kelly McMillan, president of the company, told TGM that an account of an April 19 meeting he posted on Facebook is accurate and he stands by it. In that meeting, he said, bank officials came to the company's offices for what was supposed to be an "account analysis." Instead, according to McMillan, he was the bearer of bad news: The bank no longer wished to have McMillan as a client.
Here is the message McMillan posted:
   "McMillan Fiberglass Stocks, McMillan Firearms Manufacturing, McMillan Group International have been collectively banking with Bank of America for 12 years. Today Mr. Ray Fox, Senior Vice President, Market Manager, Business Banking, Global Commercial Banking came to my office. He scheduled the meeting as an "account analysis" meeting in order to evaluate the two lines of credit we have with them. He spent 5 minutes talking about how McMillan has changed in the last 5 years and have become more of a firearms manufacturer than a supplier of accessories.
At this point I interrupted him and asked "Can I possible save you some time so that you don't waste your breath? What you are going to tell me is that because we are in the firearms manufacturing business you no longer what my business."
   "That is correct" he says.
   I replied "That is okay, we will move our accounts as soon as possible. We can find a 2nd Amendment friendly bank that will be glad to have our business. You won't mind if I tell the NRA, SCI and everyone one I know that BofA is not firearms industry friendly?"
   "You have to do what you must" he said.
   "So you are telling me this is a politically motivated decision, is that right?"
   Mr Fox confirmed that it was. At which point I told him that the meeting was over and there was nothing left for him to say.
   I think it is import for all Americans who believe in and support our 2nd amendment right to keep and bear arms should know when a business does not support these rights. What you do with that knowledge is up to you. When I don't agree with a business' political position I can not (sic) in good conscience support them. We will soon no longer be accepting Bank of America credit cards as payment for our products."
Kelly D McMillan
Director of Operations
McMillan Group International, LLC
However, on its Facebook page, Bank of America posted the following unsigned message:
We want to let you know that we hear your comments and questions regarding one of our customers. While we cannot discuss the details of any individual client we work with, we can assure you the allegations being made here are completely false. Bank of America does not have a policy that prohibits us from banking clients in this industry. In fact, we have numerous, longstanding customers in the industry. 
We are also extremely proud of our support of the US military and reject any assertion to the contrary. We count as clients many companies that provide for our nation's defense. We employ thousands of veterans, Guardsmen, and Reservists, and plan to increase our hiring this year.—Bank of America
Fallout from the story has been massive. A source at McMillan told TGM that "It's been crazy." TGM found some mixed results on various gun rights forums, ranging from those who believe McMillan's account to those expressing some skepticism.
In a telephone interview with TGM, McMillan recalled that he had switched his accounts from a different bank about 12 years ago over a business loan problem, and he has "not been displeased with my banking with them."
He said the story has "blown up much bigger than I ever anticipated."
McMillan's account of the meeting raced across the Internet, and various on-line news services picked it up. McMillan said his wife was in the room during the meeting, and he posted his account on Facebook because, "I want to make sure the people know that the story happened exactly as I explained."
"I don't know why they did what they did," McMillan said.