In the midst of an internal investigation about his supervision of a paid informant who abused and held a woman prisoner, a supervisor with the Bureau of Alcohol, Tobacco, Firearms and Explosives (BATF) has left his job, and there is some disagreement whether he resigned or retired.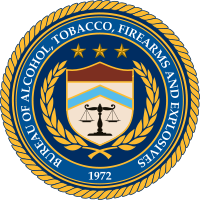 The Seattle Times reported that Special Agent Jim Contreras resigned, but Contreras reportedly told the newspaper that he retired, yet he apparently offered no other details. The internal investigation relating to his supervision of Joshua Allan Jackson is continuing. Jackson has been sent to prison for 10 years for sexually abusing an 18-year-old woman in a South Seattle motel, where she was held prisoner for several days last fall.
It is another black mark on an agency under fire for Operation Fast and Furious, the gun walking scandal in Arizona that is linked to the murder of Border Patrol agent Brian Terry. Fast and Furious led to a congressional investigation and Capitol Hill hearings in 2011 and again earlier this year.
The case involving Jackson calls into question how carefully he was being supervised while acting as a paid informant. In April, after admitting that he abused the woman and forced her to audition for a porn film, the 34-year-old Jackson – who reportedly has been jailed in more than 40 states during a lengthy criminal career – also acknowledge that he had claimed to be a federal agent.
Contreras joined BATF in October 1999, the newspaper reported. His last day on the job was June 7.
The Seattle Times story contained allegations by Jackson that Contreras was his "main handler" and that the former agent allowed him access to the evidence room and also provided him with money, drugs and cigarettes to "sell on the street to gain credibility." The story further asserted that Contreras would fill out several expense vouchers at a time and that Jackson claimed he frequently met the agent for drinks at a Seattle bar.
Jackson's criminal history reportedly dates back some 20 years. Originally from New York, Jackson has been in trouble in Washington State for at least the past five years, including an arrest for assault in Spokane in 2007.