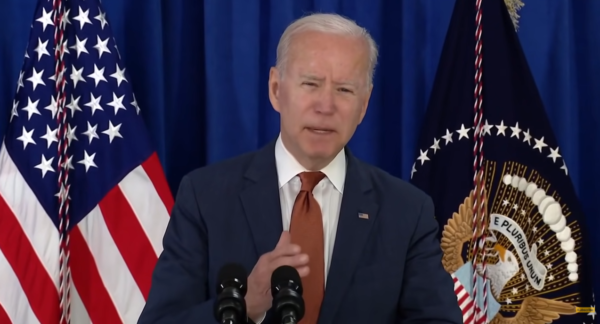 By Dave Workman
Editor-in-Chief
Moving swiftly to capitalize on the mass shooting at a Colorado Springs gay nightclub over the weekend, President Joe Biden and the Brady gun control group renewed their demands for a ban on so-called "assault weapons" because the alleged killer used an AR-15-type rifle for the rampage.
But Politico is reporting the suspect, identified as Anderson Lee Aldrich, may have been able to access firearms because Colorado officials apparently failed to prosecute him on criminal charges in June 2021 after he allegedly threatened his mother with what the news agency described as a homemade bomb. There is no record of charges, nor any indication "that police or relatives tried to trigger Colorado's 'red flag' law" that would have allowed authorities to confiscate his guns and ammunition.
Colorado is among the states where "red flag" laws have been adopted with much ballyhoo, and no small amount of concern over due process and other potential rights violations.
Aldrich was subdued by patrons at the club, but not before he fatally wounded five people.
On Sunday, Biden's White House issued a statement in which he declared "gun violence" to be a "public health epidemic."
"But we must do more," Biden said. "We need to enact an assault weapons ban to get weapons of war off America's streets."
And Brady sent an email blast which stated, "This targeted shooting was carried out with an assault rifle because of its deadly design, created to kill as many people as possible, as quickly as possible…Hateful attacks are made deadly with assault rifles and we cannot sit idly by while more vulnerable communities are at risk of violence."
There was no mention in either message about punishment for the alleged perpetrator, should he be convicted of the crimes.
According to Politico, "An Associated Press analysis found Colorado has one of the lowest rates of red flag usage despite widespread gun ownership and several high-profile mass shootings."
But Politico carried things one step farther, noting, "El Paso County appears especially hostile to the law. It joined nearly 2,000 counties nationwide in declaring themselves 'Second Amendment Sanctuaries' that protect the constitutional right to bear arms, passing a 2019 resolution that says the red flag law 'infringes upon the inalienable rights of law-abiding citizens' by ordering police to 'forcibly enter premises and seize a citizen's property with no evidence of a crime.'"