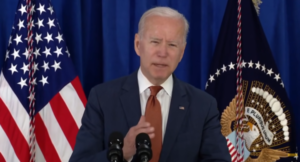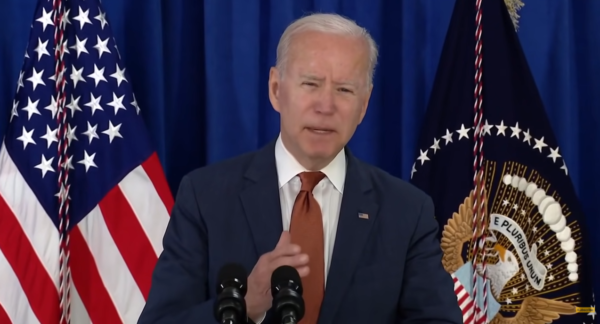 By Dave Workman
Editor-in-Chief
The man nominated Monday by President Joe Biden to head the Bureau of Alcohol, Tobacco, Firearms and Explosives is on record as supporting a renewed ban on so-called "assault weapons" and a supporter of "universal background checks."
The nomination is already raising concerns among Second Amendment organizations.
As noted by the Daily Mail, when Steve Dettelbach "called for reinstating the assault weapons ban as well as implementing background checks on firearms purchases" when he was ran unsuccessfully for the ofice of Ohio state attorney general.
The Dettelbach nomination was part of a broader announcement focusing on so-called "ghost guns." Gun rights groups, which also are considered the genuine American "gun safety" organizations, are lining up against Biden's plan.
Kentucky Congressman Thomas Massie tweeted, "The Constitution does not authorize the federal government to prevent you from making your own firearm. This a fact that has been recognized for 200+ years. Also, Article 1, Section 1 (literally the first operative sentence in the Constitution) says Congress makes law, not POTUS!"
Alan Gottlieb, founder and executive vice president of the Second Amendment Foundation, told TGM via email, "We do not believe that the Biden Administration has the legal authority to redefine what a gun is. Only Congress has that authority. This is a blatant attempt to usurp the constitution. Our attorneys are exploring a lawsuit."
Andrew Arulanandam, managing director of public affairs for the National Rifle Association, provided this statement: "An administration that's truly sincere and resolute about curbing violent crime rates would do one thing: take violent criminals off the streets immediately. Yet, the Biden administration allows these criminals who kill and maim with callous and reckless abandon, again and again, to roam the streets of Baltimore, Philadelphia, Chicago, New York, San Francisco and other cities large and small across our country without fear of prosecution and punishment.
"Americans know the lenient bail system and the revolving door justice system supported and perpetrated by the Biden administration and other leaders who support soft-on-criminal policies are the problem.
"However, today, the president unveils yet another hollow plan that will not stop this violence. His gun control actions will undoubtedly hearten his wealthy gun control supporters. But, this action sends the wrong message to violent criminals, because this 'ban' will not affect them. These violent crime sprees will continue unabated until they are arrested, prosecuted and punished."
Gun Owners of America responded to Massie's Twitter comment with this: "(S)pot on – Biden's proposal to create a comprehensive national gun registry and end the online sale of gun parts without the passage of a new law exemplifies his disregard for the Second Amendment."
Regarding Dettelbach's nomination to fill a spot for which former ATF agent-turned-gun-control-advocate David Chipman had earlier been nominated, alarms went off when Biden's new candidate was immediately lauded by Everytown for Gun Safety.
"We applaud the Biden-Harris Administration for doubling down on its commitment to gun safety by taking action to rein in ghost guns and nominating an ATF Director who will end its culture of complicity with the gun industry," said Everytown President John Feinblatt, in a comment to ABC News. "Steve Dettelbach will be the strong leader the ATF needs to lead a top-to-bottom overhaul of the agency, and we urge the Senate to swiftly confirm him."
This nomination is likely to encounter the same opposition as Chipman did.
The National Shooting Sports Foundation released this statement: "NSSF, the firearm industry trade association, listened with keen interest to President Joe Biden's nomination of Steve Dettelbach for Director of the Bureau of Alcohol, Tobacco, Firearms and Explosives (ATF). NSSF has long-advocated that the ATF needs a U.S. Senate-confirmed director, and that person must be an individual who will faithfully execute the duties of regulating the firearm industry in accordance with established laws and regulations. Any nominee for this position of public trust, that has direct oversight of how law-abiding Americans are able to exercise their Second Amendment rights, must be a person wedded to the rule of law, and one that will not politicize the ATF to advance a partisan gun control agenda that exceeds what is established in law by the U.S. Congress.
"NSSF is committed to a thorough examination of Dettelbach's record and qualifications and will listen carefully to his testimony before the Senate Judiciary Committee. NSSF has significant concerns regarding Dettelbach's previous public statements supporting bans on Modern Sporting Rifles (MSRs), or AR-15 semiautomatic rifles, universal background checks, which are unworkable without a national firearm registry that is already forbidden by federal law, and extreme-risk protection orders, or so-called "red flag" laws, without protections for Due Process considerations. Dettelbach was also previously endorsed by the gun control group, Everytown for Gun Safety, for his support for policies restricting Second Amendment rights."
"NSSF is also closely monitoring the submission of the Final Rule by the Department of Justice (DOJ) to redefine frames and receivers, which would significantly alter the sale and possession of not only personally-made firearms (PFMs) but numerous other types and models as well. NSSF will review the Final Rule carefully to see if DOJ listened and took into consideration the industry's comments that were submitted. As proposed, this rule radically alters the manufacturing and compliance processes for manufacturers of traditional firearms, not just the making of incomplete, unfinished parts Congress has not chosen to regulate."
And Tim Schmidt, president and founder of the U.S. Concealed Carry Association, stated, "It is deeply troubling to see President Biden once again nominate someone with an anti-gun record to serve as the new ATF Director.  This, along with the Administration's proposals with respect to so-called 'ghost guns' are just the latest evidence that the Biden Administration is more focused on restricting Americans' God-given right to self-protection than targeting criminals and reducing violent crime.  Nothing that the President is proposing today will make Americans safer in the face of skyrocketing crime because criminals by definition do not abide by the law.  It's disappointing that the President is doubling down on ineffective policies instead of supporting law-abiding Americans who simply want to protect themselves and their families."