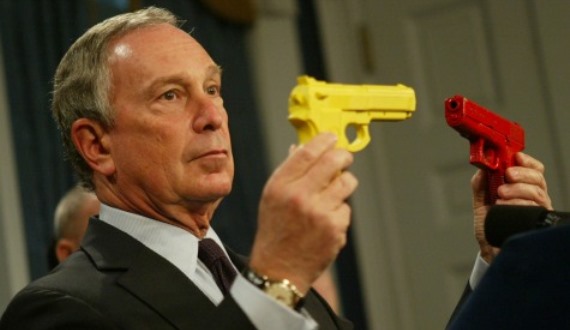 Everytown for Gun Safety's Victory Fund is planning to spend $5 million to flip Arizona this year, supporting Joe Biden's presidential campaign and former astronaut Mark Kelly's effort to take the U.S. Senate seat now occupied by Republican Martha McSally, according to the Associated Press.
The effort is part of a national $60 million "spending spree" by Everytown, the gun prohibition lobbying organization largely bankrolled by anti-gun billionaire Michael Bloomberg. Following his failed campaign for president, Bloomberg—the former New York mayor who co-founded Mayors Against Illegal Guns—turned his attention back to gun control, not that he ever stepped very far away from that crusade while he was on the campaign trail.
According to the report, "Everytown officials say they'll focus on advertising and grassroots organizing, especially in Maricopa County, where the group sees a receptive audience in the fast-growing suburbs of Phoenix."
This follows an earlier report that Everytown will spend at least $8 million to swing Texas toward Democrat majorities in the legislature in Austin, and defeat Republicans in congressional races this fall. The anti-gun organization said it will focus on five legislative districts in the Phoenix area.