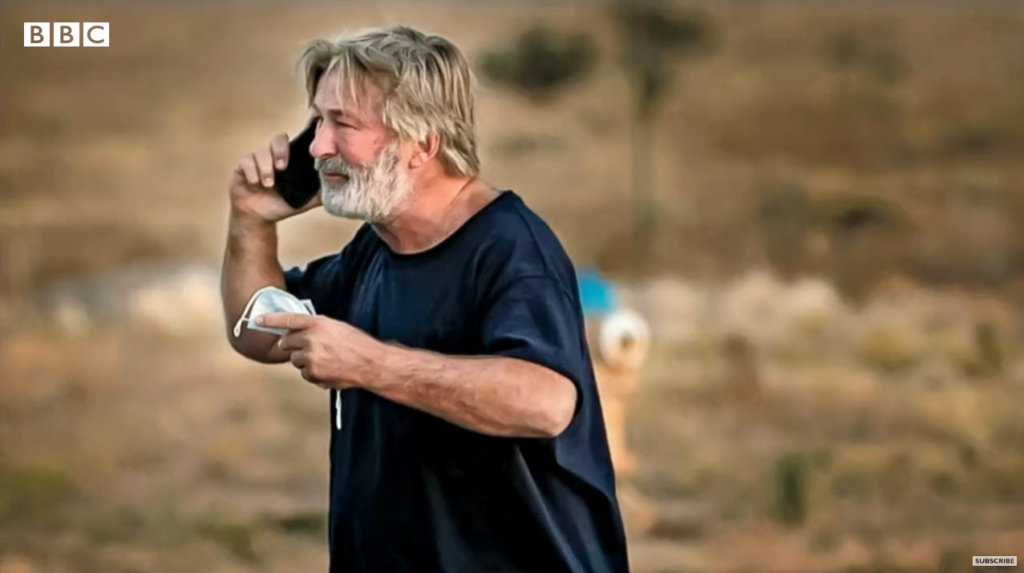 By Dave Workman
Editor-in-Chief
Actor Alec Baldwin will face two counts of involuntary manslaughter in the October 2021 movie set shooting death of cinematographer Halyna Hutchins while rehearsing a scene for a western they were filming near Santa Fe. N.M.
In addition, armorer Hannah Guiterrez-Reed also faces involuntary manslaughter charges, according to Fox News.
Published reports are being careful to say Baldwin "was holding the gun" when Hutchins was fatally wounded. He has maintained he did not pull the trigger. However, Deadline is reporting that the FBI found additional live rounds on the movie set and included this note in the lengthy police report: "With the hammer at full cock, the revolver could not be made to fire without a pull of the trigger while the working internal components were intact and functional."
The Santa Fe County Sheriff's Office led the investigation, which has lasted more than a year.
Live ammunition on a movie set is traditionally not allowed, and so far there has been no official determination how the cartridges got there, especially into the single-action revolver Baldwin was holding.
According to the BBC, prosecutors declined to file charges in the wounding of director Joel Souza, who was standing behind Hutchins when the fatal shot was fired.
Quoted by CNN, Baldwin's attorney Luke Nikas said the decision to charge his client is a "terrible miscarriage of justice."
"This decision distorts Halyna Hutchins' tragic death and represents a terrible miscarriage of justice. Mr. Baldwin had no reason to believe there was a live bullet in the gun – or anywhere on the movie set. He relied on the professionals with whom he worked, who assured him the gun did not have live rounds. We will fight these charges, and we will win," Nikas reportedly said.
There has been considerable controversy surrounding the fatal shooting, including allegations from unidentified members of the "Rust" cast and crew that the set was not safe. A wrongful death lawsuit was filed in February 2022 naming Baldwin "and others," Fox News noted. That lawsuit was reportedly settled last October.
Apparently only Baldwin, Guiterrez-Reed and assistant director Dave Halls were the only persons who handled the gun that day on the set. Halls reportedly "reached a plea agreement with prosecutors for the charge of negligent use of a deadly weapon," according to the Deadline report. Halls will get a suspended sentence and six months on probation, the report said.
The film will reportedly resume production, but not in New Mexico.