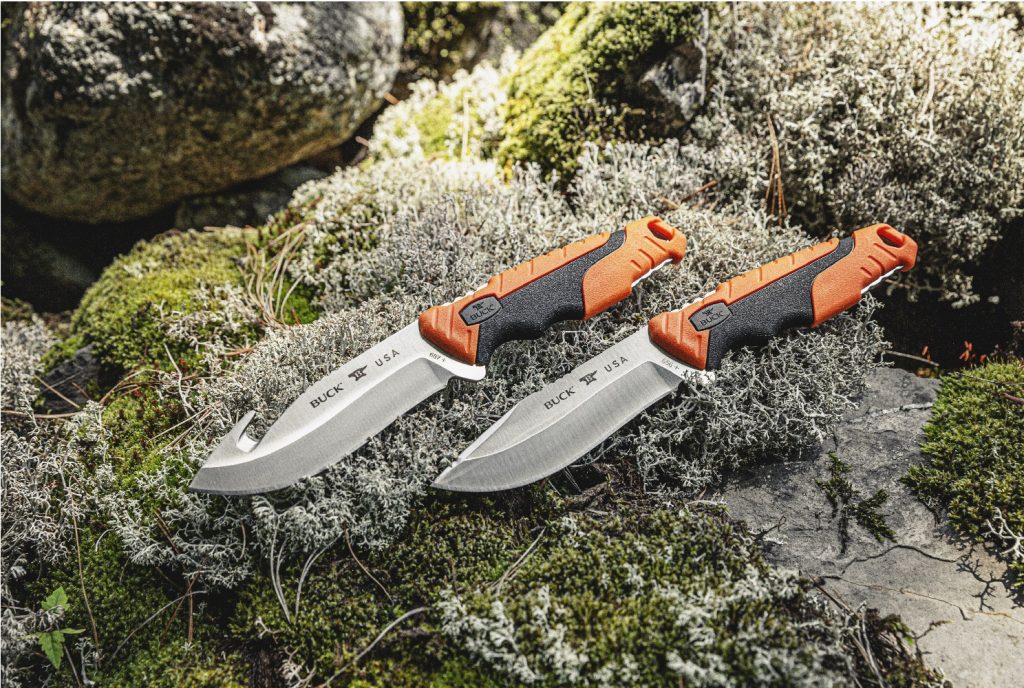 Buck Knives has just introduced the new Pursuit Pro hunting knife line featuring fixed and folding models designed for maximum field performance.
"Our new Pursuit Pro product line delivers the features hunters demand into a series that's high value and high performance," said Chris Bourassa, Director of Marketing and Product Development for Buck Knives. "We offer an extensive line of hunting products, but for the Pursuit Pros we wanted a very user oriented knife with superior visibility, sure grip, and unmatched edge retention thanks to our Bos heat treated S35VN Steel."
Sized right for any user, the Pursuit Pro Series features two sizes of knives available in fixed and folding versions with standard or guthook skinning blades, Buck said in a news release. Each S35VN blade is heat treated by Buck's famous Bos system to ensure the perfect combination of steel properties for superior edge performance. Added detail was put into the design creating comfortable, non-slip and highly visible orange handles. Designed for the most vigorous field work, the Pursuit Pro Series is the preferred hunting line. The three fixed and folding versions include a black polyester sheath.
All knives in the Pursuit Pro Series line feature blades finished with Buck's advanced Edge2x(tm) technology that makes them sharper out of the box, hold an edge longer, and easier to re-sharpen. All are made in the USA and backed by Buck's respected Forever Warranty.
The MSRP ranges from $105 to $140, depending upon the model. Pursuit Pro Series knives are produced in the USA.