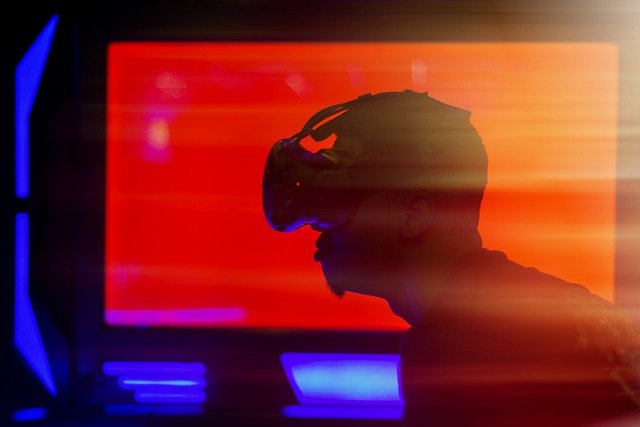 By Marcie Young | Contributing Writer
One bit of discourse I've seen across gun communities is the effectiveness of VR shooting games, and I can see why.
While there's nothing wrong with playing these games for leisure, there's a controversy over whether or not these games can improve your shooting skills.
Critics of VR shooting games say that while the games have immersive environments, the ergonomics of the controller and recoil of the shot don't reflect reality. Not to mention game lag. And, of course, you have those afraid that these games will lead to real-world violence, which I feel most of us here can dismiss.
However, many people praise VR shooting games for how accurate their aiming can be and how it's a safe place for people, including children, to practice their aiming.
I wanted to look at Meta Quest 2 and a couple of games, and give my thoughts.
What is the Meta Quest 2?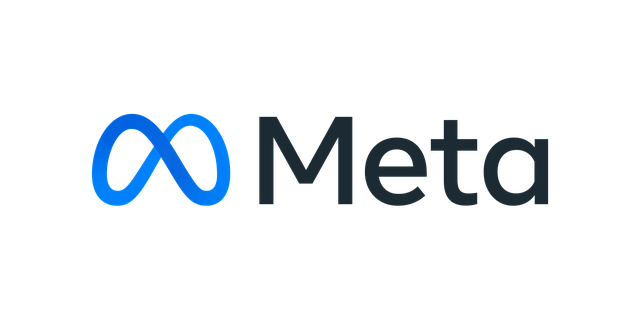 The Meta Quest 2 (known as the Oculus Quest 2 before Facebook as a company rebranded itself as Meta) is a mid-range VR headset that starts at $399.99. I decided to pick this up while researching VR shooting games, as it seemed like a happy medium between a cheap headset and something expensive like the Valve Index.
The Meta Quest 2 has sharp graphics that were clear when I put on the headset. It uses two touch controls, which were easy to hold in my hand. Setting it up was overall simple as well. I don't have many complaints about the headset in itself.
What Games Did I Play?
During my research, I decided to try two games for my Meta Quest 2. After a bit of looking, I chose two games: Onward and Gun Club.
I was looking for FPS (first person shooter) games, as these games are the most accurate for shooting a gun. Both the aforementioned games also have a good score on the Oculus Quest Store. A good rating means that users love the games and are satisfied with most of its features; this helped me to make my case. Finally, I picked Onward for its military theme and Gun Club for its gun range theme.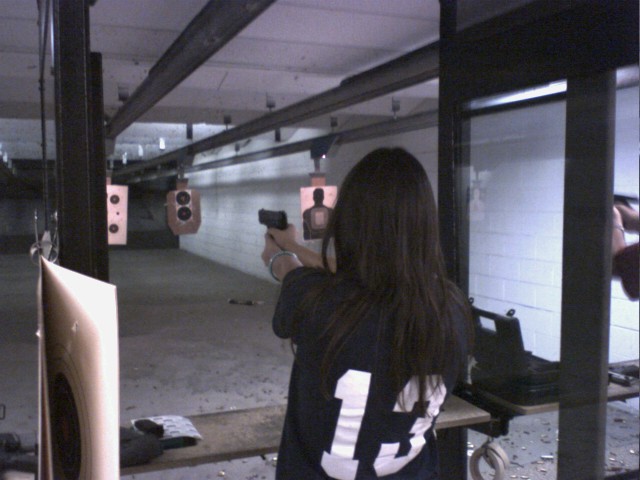 Let's review and compare the specs for the two VR Shooting Games
Onward
Price: $24.99

Graphics: Not the most realistic-looking shooter out there, but it's enough

Shooting accuracy: 4/5. It's fluid, but it occasionally has hiccups that can lead to losing.

Pros: Plenty of guns with many attachments to choose from. It's a fun tactical game that requires you to communicate and learn teamwork. It's addictive.

Cons: The lobby can be toxic. Sometimes, the shooting can be a little bit janky. If you don't have a good team, you will lose.

Overall experience: While I prefer Call of Duty, I was impressed with what Onward had to offer. I say to try it out.

Gun Club
Price: $19.99

Graphics: It looks realistic and smooth, though not the most realistic-looking game out there.

Shooting accuracy: 4.5/5. It's highly accurate and smooth, but like with most VR games, you will encounter the occasional hiccup.

Pros: Various target practice modes centered around themed locations (zombies, western, etc.). Smooth controls and gun customization. Fun to play.

Cons: It can get repetitive after a while. You have to spend more to get all the DLC. No multiplayer.

Overall experience: I found Gun Club VR to be quite fun. While not a complete substitution for the gun range, it's a fun experience.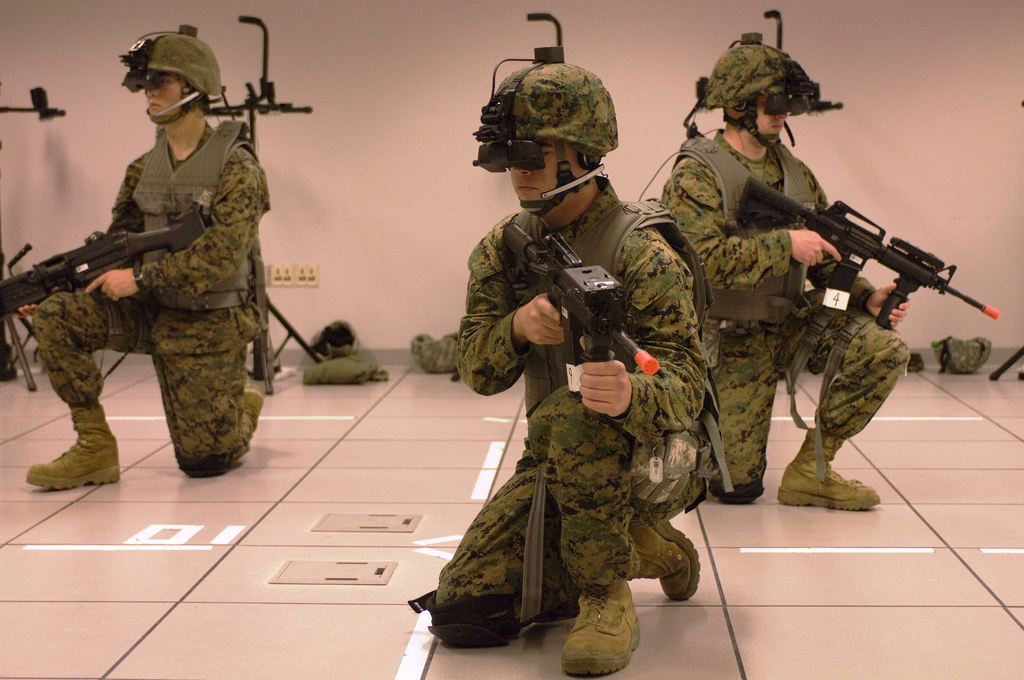 While Gun Club is a bit more accurate, I prefer Onward simply because you get more for your buck. This will last if you love multiplayer games and working in a team. But, of course, Gun Club has a place among single-player lovers.
Conclusion
With that said, are VR games good for gun training? First, they aren't a substitute for owning a real gun. The future will bring more accurate VR games, but we are still away from a 1:1 VR experience.
However, I was impressed with what I played. I could see someone giving this to their children or see someone playing it for leisure. For that, I say to try it out if you're a gamer and you're tired of shooting a gun with a traditional controller or a keyboard.
---
About the Author
Marcie Young is a 32-year-old American mom from Arizona who lives with her husband and 2 years old son. I became a strong advocate of the 2nd amendment after a horrible experience I've had when intruders attacked our home.
I am now passionate about growing my blog where I write about various topics related to gun safety, firearms ownership, and self-defense. My insights have been published in JPFO, DRGO, and other 2A right publications.
Living in the crime-ridden city of Tolleson, Arizona has forced me to get better at self-defense. In an ideal world, we won't need any weapons. But sadly the real world is far from ideal.