By Dave Workman | Senior Editor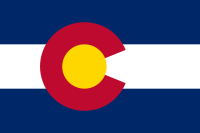 In a stunning vote that surprised many pundits, voters in two Colorado legislative districts recalled a pair of anti-gun Democrat state senators, including Senate President John Morse of Colorado Springs, for their work earlier in the year to pass several restrictive gun control measures.
The other victim of this political upheaval was Sen. Angela Giron of Pueblo, who many believed might survive the ouster attempt. Instead, she was the night's biggest loser with the vote running nearly 57-43 percent against her. Morse's election was closer, with about a 52-48 split in favor of his recall.
It was the first time in state history that a state-level official had been recalled from office.
Still defiant at the end of the night, Giron told supporters, "We can all be proud of the work we did. It looks like we have a little more work to do. I'm not going to cry because what this is going to do is make us stronger. We will win in the end because we are on the right side."
Morse tried to dismiss his defeat as a "symbolic vote," which ironically it was. His recall symbolizes that voters in his district had had enough and they turned out to turn him out.
The anti-gun Denver Post was quick to editorialize that it is time to put the election behind us, but voters are not nearly that willing to put all of this in the past. There are already messages showing up on chat forums suggesting that Colorado voters will next go after Democrat Gov. John Hickenlooper and replace him in the next general election.
Hickenlooper had complained that the recall effort was a wasteful expenditure of tax money, but victorious recall supporters disagree.
The Denver Post stated, "We hope the outcome of Tuesday's recall elections closes an ugly chapter in Colorado's political history, an instance when recalls were used against elected officials not for malfeasance or corruption in office but for simply voting their consciences."
Colorado resident and Second Amendment scholar David Kopel, writing for the Volokh Conspiracy, noted that in addition to being a gun rights victory, the vote also constituted a victory for the 14th Amendment's due process.
"The Second Amendment right to keep and bear arms was the secondmost important reason why Morse and Giron were removed from office," Kopel wrote. "The first reason was the Fifth and Fourteenth Amendment principle of Due Process of Law. The opportunity to be heard is the fundamental to Due Process of Law, and not solely in adjudications. When Morse and Giron squelched the testimony of law-abiding citizens and of law-enforcing Sheriffs, they grossly abused their constitutional office of being law-makers. And so, for abuse of office, John Morse and Angela Giron have been recalled from office by the People of Colorado, to be replaced by legislators who will listen before the vote."
The election drew out many pro-gun Democrats who evidently also voted to oust both senators, and this might be especially so in Giron's Pueblo district.
Another thing the election did was show a rejection of outside influences, particularly the $350,000 reportedly spent by anti-gun New York Mayor Michael Bloomberg to oppose the recall. The Washington Times estimated that supporters of Morse and Giron outspent recall proponents by a 7-to-1 margin, and that includes money spent by the National Rifle Association.
But contrary to what Moms Demand Action for Gun Sense in America asserted after the ballots were counted, that the NRA launched the recall campaign, it was almost entirely a grassroots effort from start to finish that the five-million-member NRA supported. The move to recall Morse was started by some plumbers in his district, one newspaper noted.
The anti-gun group also contended, "From the outset, this recall was designed as a tool of intimidation funded by the gun lobby. What a ridiculous temper tantrum by a bunch of bullies – moms know them when we see them."
The National Shooting Sports Foundation issued a statement:
"When legislators fail to represent the beliefs of their constituents, it is up to the voters to fire them. And this is exactly what happened Tuesday in the Colorado Springs district of John Morse and the Pueblo district of Angela Giron. Sens. Morse and Giron chose to forget about their constituents. Instead, Sen. Morse led the hasty effort that led to the passage of a series of highly restricted gun control laws that will do nothing to improve public safety but that did reflect the wishes of national anti-gun organizations, including the one led by New York City Mayor Michael Bloomberg. Sen. Giron was a key vote in this ill-considered effort."