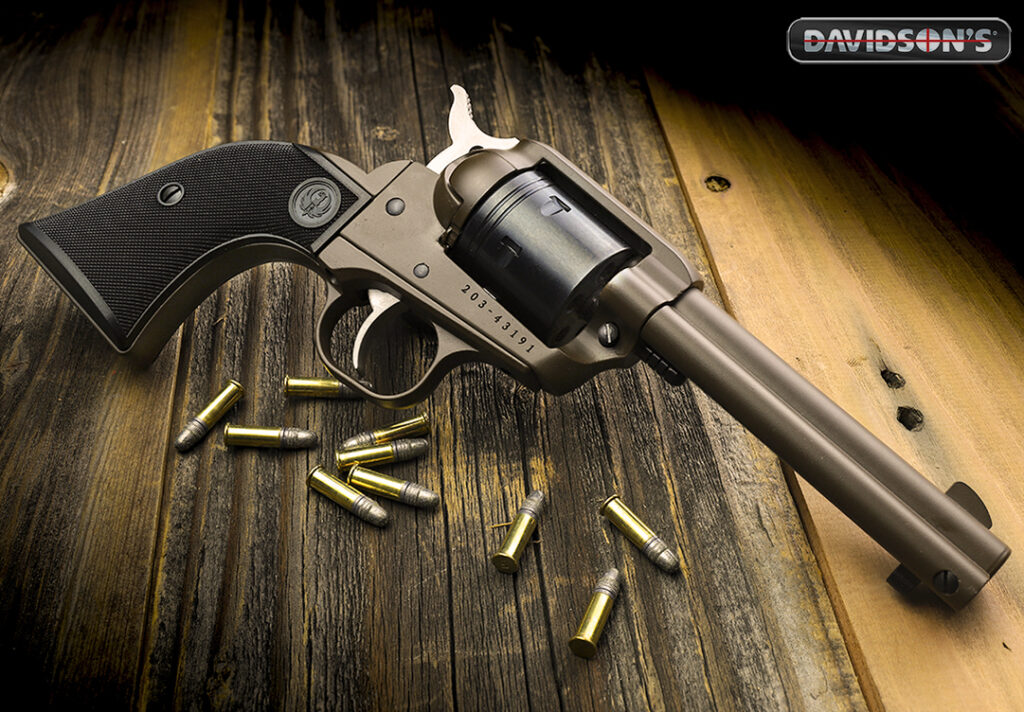 Davidson's, one of the nation's top firearms wholesalers, has teamed once again with long-time industry partner Ruger to offer an exclusive version of the Wrangler 22LR single-action revolver.
Since its introduction the Ruger Wrangler has been a huge hit with shooters of all ages and backgrounds. From recreational shooting to rimfire competitions to training new shooters – a single-action chambered in 22LR is a great choice for firearm enthusiasts.
Davidson's Exclusive Wrangler has a Plum Brown Cerakote coating on the frame and 4 5/8" non-tapered barrel. The aluminum cylinder is finished black and the hammer and trigger are stainless.
"Ruger has long been one of our favorite manufacturing partners to produce Davidson's Exclusives", said Kane Cannedy, Davidson's VP of Purchasing. "We knew from day one of the Wrangler's introduction that there would be Davidson's Exclusives coming."
Due to its popularity, this exclusive offering will initially be allocated to FFL holders. However, consumers can find this item by visiting GalleryofGuns.com and using the Retailer Search function to find their local Davidson's Gallery of Guns dealer. It has an MSRP of $208.