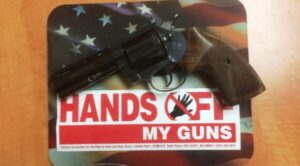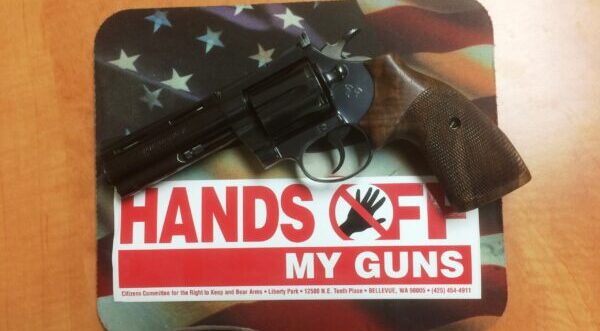 The Democrat-controlled Delaware state Senate has adopted "two Democratic proposals further restricting gun ownership" in the state, prohibiting persons who are subject to protection orders, or know they are the subject of an indictment or arrest warrant, according to the Newark Post.
The newspaper said the legislation "extends the prohibition on gun purchases and possession involving protection-from-abuse orders to anyone who is subject to an ex-parte order, which is one requested by an opposing party without the subject's knowledge and issued by the court when the subject of the order is not present."
Another bill outlaws so-called "ghost guns," which have no serial number and are made by home gunsmiths. According to the Associated Press, the legislation makes it a crime to sell, transport or possess an "unfinished firearm frame or receiver" without a serial number, and outlaws firearms made via 3-D printing. An effort to add an amendment making it legal to obtain a serial number from a licensed dealer was rejected.
One Republican State Senator, David Lawson from Marydel who is a former gun shop owner and retired state trooper, reportedly called the measure "legislation looking for a problem."
House Bill 125, dealing with the "ghost gun" issue, was passed last month by the Democrat-controlled General Assembly 23-18, according to the Dover Post.
The legislation now goes to Gov. John Carney.
But a question remains. Will this legislation prevent violent crime involving firearms?
In 2019, the most recent year for which data is available, Delaware reported 48 homicides of which 40 involved firearms, according to the FBI Uniform Crime Report for that year. Surprisingly, 13 involved handguns but 27 of them involved unknown types of firearms.
Data from 2018 is nearly identical. That year, according to the FBI report, also shows 48 slayings, of which 40 also involved guns, and 14 of those were handguns. There was also one murder involving a rifle and two involving shotguns, while 23 were committed with firearms not identified in the report.
Delaware statewide homicide statistics show more people are murdered in some cities than in the entire First State in any given year.
A story in the Newark newspaper acknowledged that it is "unknown whether anyone in Delaware has been injured or killed with a homemade gun." Democrat House Majority Leader Valerie Longhurst said the ghost gun legislation is a preventative measure, the newspaper said.