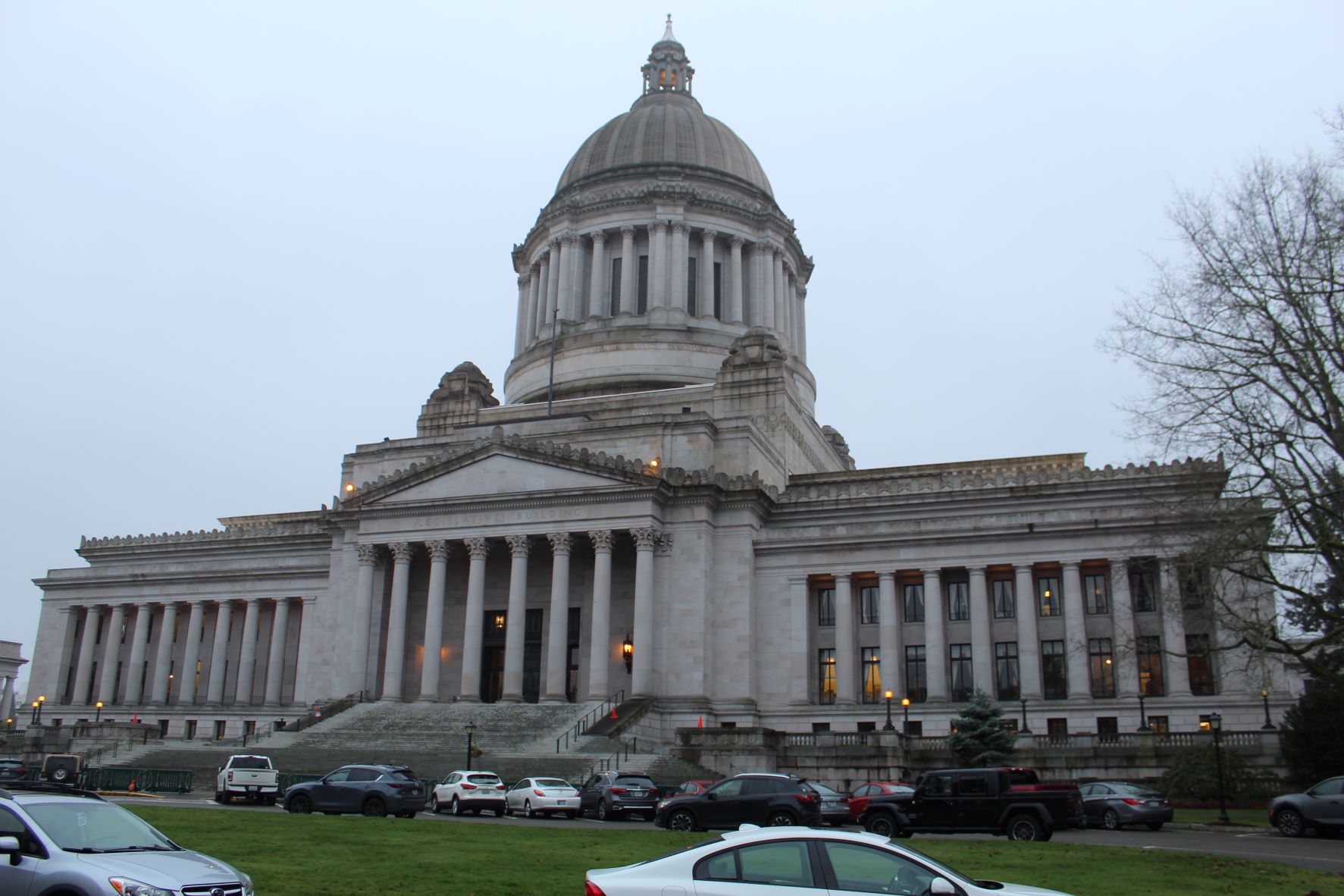 By Dave Workman
Editor-in-Chief
Using their majority to overcome even a few defections, Washington House Democrats pushed through legislation to ban the future sale, manufacture, importation and transfer of so-called "assault weapons" on a 52-44 vote with a handful of Democrats crossing the aisle.
According to the Spokane Spokesman Review, the legislation is a "priority of Gov. Jay Inslee and Attorney General Bob Ferguson this year but must still pass the state Senate before becoming law." Inslee and Ferguson are both Democrats, and they have sought a ban for the past several years. This is the first time such legislation has actually cleared one house in the Legislature.
Under the current language of House Bill 1240, the future sale of targeted "assault weapons" would be banned. They could not be imported into the state, transferred or manufactured, a tenet likely to face immediate challenge by existing Evergreen State companies that manufacture firearms or components.
Current owners would be allowed to keep their firearms. In the bill, the authors make some assumptions that are already raising hackles within the firearms community.
"The legislature finds that assault weapons are not commonly used in self-defense and that any proliferation is not the result of the assault weapon being well-suited for self-defense, hunting, or sporting purposes. Rather, increased sales are the result of the gun industry's concerted efforts to sell more guns to a civilian market. The legislature finds that the gun industry has specifically marketed these weapons as 'tactical,' 'hyper masculine,' and 'military style' in manner that overtly appeals to troubled young men intent on becoming the next mass shooter. The legislature intends to limit the prospective sale of assault weapons, while allowing existing legal owners to retain the assault weapons they currently own."
There have been numerous reports over the years that AR-15-type rifles and other semiautomatic rifles have been used for self-defense, hunting, competition and predator control.
The ban would not apply to law enforcement or members of the military.
Several Republican opponents say the bill would do nothing to improve public safety, while arguing it violates the right to keep and bear arms protected by both the federal and state constitutions. The Spokesman Review quoted Republican Rep Jenny Graham of Spokane, who observed, "The scariest part of this policy is that this is going to be a criminal's dream."
The Seattle Times noted that Republican Rep. Joel McEntire of Cathlamet, contended, "We don't have a problem with rifles. We have a problem with moral decay."
According to the Spokesman Review, "Democrats argued that the language is important to note that assault weapons are used in most mass shootings across the country," a contention that gun rights activists contend is untrue. Most "mass shootings" involve handguns. Indeed, the FBI Uniform Crime Report has, for years, shown that rifles of any kind are involved in a fraction of all homicides in any given year.
It was the second gun control bill pushed through by Democrats in as many days. As reported earlier, Democrats also used an evening session to pass House Bill 1143, which requires firearms safety training and a 10-day waiting period for all gun purchases. A permit-to-purchase requirement was removed from the bill.