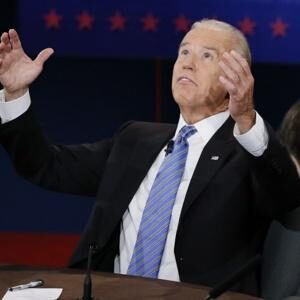 By Dave Workman
Editor-in-Chief
The Biden Justice Department is reportedly "expected" to announce some type of proposed action on so-called "ghost guns" on Friday.
According to Fox News, the announcement will be in keeping with Joe Biden's executive action last month on gun control issues. During the 2020 campaign, while Donald Trump was prone to mention supporting and protecting the Second Amendment during his rallies, Biden's published plan to "end gun violence" was translated to mean he would come up with ways to erode the right to keep and bear arms.
"The proposed rule will be entered into the federal register on Friday and kick off a 30-60 day review period for public comment," the Fox News report said.
Ghost guns are reportedly built by home gunsmiths using kits and partly-finished components—typically the receiver, which contains the fire controls—that can be assembled into a firearm, without a serial number or background check.
According to a report in the San Francisco Chronicle, "Seizures of these unregistered firearms, known as 'ghost guns,' have spiked in Oakland, accounting for 22% of the guns confiscated this year. That's compared to about 16.5% of guns seized in 2020 and 7% in 2019. Cities including San Francisco and Los Angeles, as well as other major metropolitan areas throughout the country, have tracked similar rises."
The newspaper said San Francisco police last year seized 164 such firearms, a marked rise in activity considering none were reportedly seized in 2015.