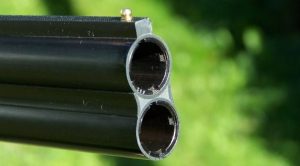 Nevada news agencies are reporting that former Nevada Assemblyman Steven Brooks, a Democrat, was arrested on Easter Sunday following a reported shooting in front of his home in northwest Las Vegas.
Brooks was expelled from the Nevada Legislature in March 2013. According to KLAS News, the Las Vegas CBS affiliate, he was dismissed for threatening the life of a fellow lawmaker. The story said he was also arrested for domestic battery, and resisting arrest. He reportedly had a firearm not registered to him.
Brooks was also arrested in California following a high-speed chase, and he ultimately spent nearly 18 months in prison in California and Nevada, according to KTNV news, an ABC affiliate.
When police investigated the Easter incident, they reportedly found a 12-gauge shotgun in his residence. Because he is a convicted felon, possession of that shotgun is prohibited.
Brooks is scheduled to appear in court May 14 on the Easter complaint. According to KLAS, the Easter incident began when an unidentified woman went to Brooks' home to "pick up her child who had been at the home with the child's father" identified as Marquis Stallworth, Brooks' stepson.
There was some sort of altercation, and shots were fired, the KLAS report said. According to the KTNV account, the shots were fired by a man identified as Richard Gaines
Just how much trouble Brooks may be in remains to be seen.