By Amy Dillon | Contributing Editor
When it comes to choosing a handgun for defense, there are certain factors that should be considered. The factors to consider when choosing a handgun to purchase for personal defense are:
1. Grip. The grip is the handle of the handgun. Since your hands are the part of the body that interact directly with the handgun, how the gun reacts to its own recoil will depend on your grip.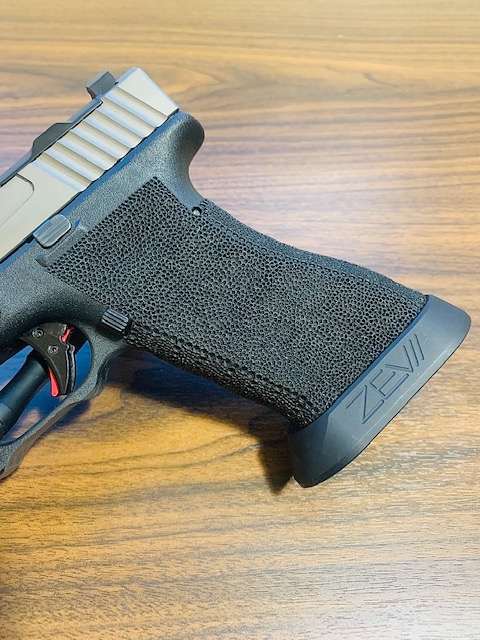 a. Ergonomics. Since not all hands are the same in size, it's important to find a handgun whose grip is comfortable and the most ergonomic for you in order to effectively manage the recoil as best you can. When choosing a handgun, take note of your ability to hold it using a proper two-handed grip. It should fit so it feels secure in your hands.
b. Finish: Are you someone with sweaty palms? You might prefer checkering or other types of finish that will help keep your hands on the grip properly while firing.
2. Weight. The bigger and heavier the handgun, there will be less felt recoil to you while operating the handgun. The smaller and lighter the handgun, you will feel and have to control more recoil while shooting.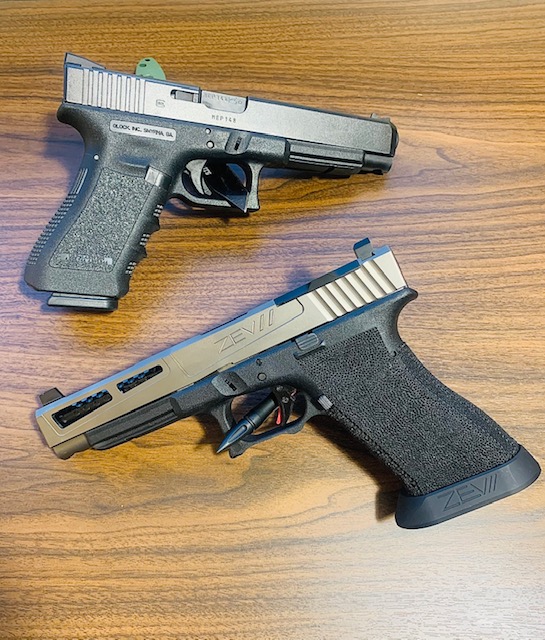 a. Most would choose a full-size handgun to have the most effective recoil management. Another key issue when considering the weight of the handgun is the material that it is made from. For example, a steel frame will weigh more than a polymer frame.
b. A gun that has a heavier weight will allow you to have faster target acquisition and transition between shots.
3. Sights. It is important to look at sights when choosing a handgun for personal defense because you may want to consider that you may need the gun for personal protection in a setting in which you may not be in broad daylight when a situation may occur.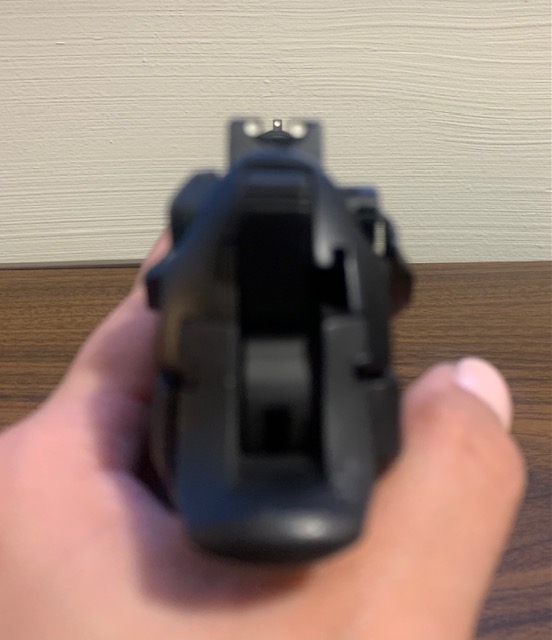 a. You may prefer to look for a handgun that has tritium sights for lowlight conditions. You may also look at after-market sights and have a gunsmith install them as well.
b. Look for sights that are easy for you to attain proper sight picture/sight alignment for accuracy. You may prefer a standard white three-dot sight, or if colors stand out to you, a multiple color fiber optic sight may help you see the front sight more clearly.
4. Trigger. Your trigger press should be a slow, steady squeeze of the trigger regardless of the weight of the trigger. However, you may prefer a single-action trigger versus a double-action trigger due to the smoothness and ease of a single-action trigger. When there is less pounds of pressure required to be applied rearward with your trigger pull, this may affect your accuracy on target as well.
5. Capacity. How many rounds does the magazine hold? Especially in a defensive situation, consider how many shots you have the capability of firing before having to insert a new magazine. Will you keep a loaded, spare magazine near the gun as you store it?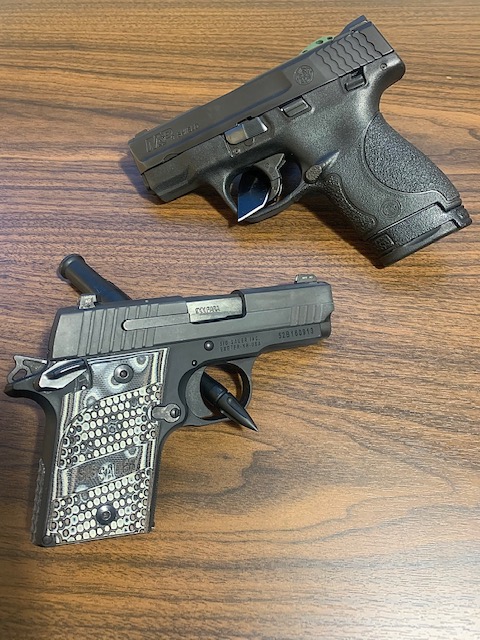 6. Safety Features. While the most important safety feature is yourself following the fundamental safety rules, there are certain mechanical safeties that can be features of different handguns.
a. External versus internal safeties. Internal safeties are part of the mechanics of the handgun. Internal safeties of a handgun include drop pin safeties (inside the internal mechanics) and trigger safeties (usually you can see this safety as a protruding piece off the trigger of the handgun). With the trigger safety, the handgun should not be able to fire without proper trigger finger placement applied to the trigger itself, and the proper trigger squeeze being applied rearward while firing the handgun as well.
b. The ability to fire when a magazine is not inserted. Some handguns are unable to fire unless a magazine is inserted. Depending on the situation and personal preference, this type of feature can be considered by someone as a tactical advantage or disadvantage. You may want the ability to drop a loose round in the chamber and fire if for some reason, the magazine gets dislodged or removed due to a malfunction.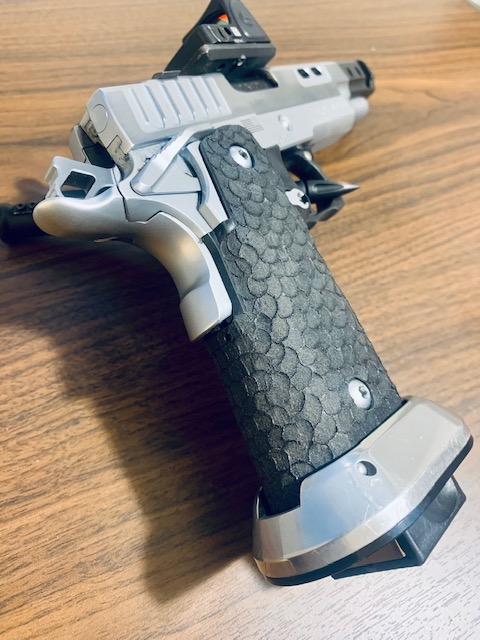 c. Grip safety. With this type of safety feature, the handgun should not be able to fire without a proper grip applied. You will see this protruding from the backstrap of the grip of the handgun.
7. Room for Accessories. You may want to consider if there is room on the handgun frame to attach different firearms accessories.
a. Is there a rail to attach a flashlight or laser in lowlight conditions? For a personal defense handgun, you may want an option of attaching a flashlight or laser if using it in no-light or low-light conditions. Having the option to remove it during the day may be important as well, especially if you want to use the handgun for multiple reasons, such as for a competitive shooting sport event.
With so many factors to consider when purchasing a handgun for home defense, the process can be overwhelming and intimidating to some. In our next article, we will take a look at the top most popular handguns for home defense!