After an agreement was reached between gun rights groups and the Nebraska attorney general's office, a federal judge ordered the state to stop enforcing a law that prohibited non-citizens from getting concealed carry permits, the Associated Press reported.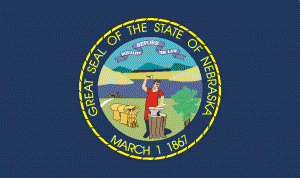 The case had been brought by the Second Amendment Foundation and Nebraska Firearms Owners Association on behalf of Carlos Nino De Rivera Lajous, a Mexican national. A resident of Lincoln since 1990, De Rivera Lajous got a permanent resident visa in 1991 and during the ensuing years he has earned three associated degrees from Central Community College in Hastings.
"He has certainly established himself as a productive member of his community over the past 22 years," said SAF Executive Vice President Alan Gottlieb when the lawsuit was filed in April.
"Mr. Lajous is allowed to carry a firearm openly in Nebraska, except for certain locations where doing so is not allowed under state law. He is prohibited from obtaining a concealed carry permit by state statute, thus making open carry his only option for personal protection, and as a result, he is the victim of what might be called a 'Catch 22' in state law."
Gottlieb said the agreement is one more example of SAF "winning firearms freedom one lawsuit at a time."
The decision was issued by US District Judge Richard Kopf in mid- October.
"Ironically," Gottlieb observed, "There is no rationale for a system in which someone can legally carry openly for self-defense, but yet that person cannot obtain a concealed pistol permit because of nationality," he said. "SAF has challenged similar problems in Washington, New Mexico and Iowa where non-citizen legal residents faced troublesome local gun laws, and when Mr. Lajous' Nebraska problem came to our attention, we acted."
The case was filed in US District Court for the District of Nebraska.
Plaintiffs were represented by attorneys David G. Sigale of Glen Ellyn, IL, and Bernie Glaser of Lincoln.