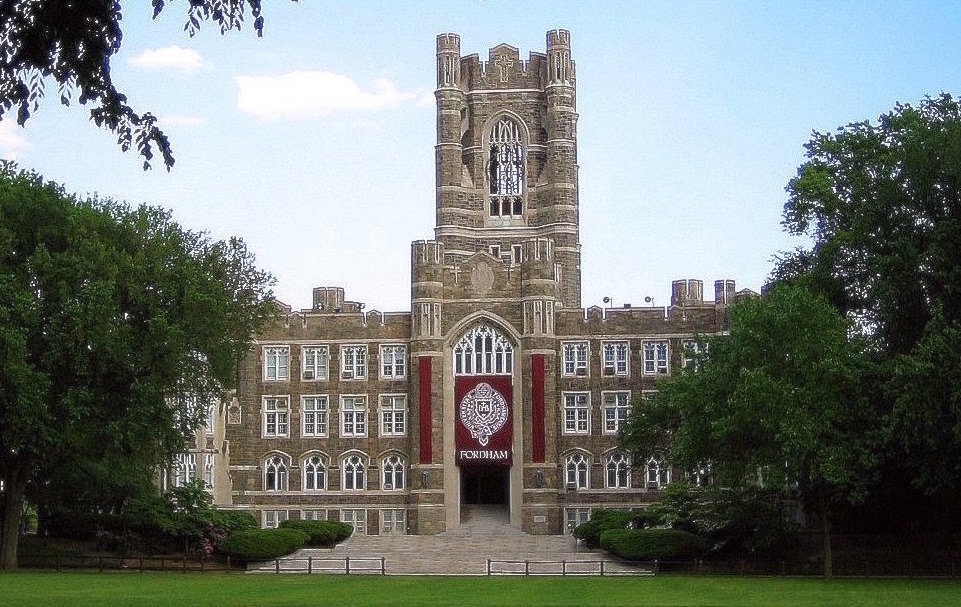 A Fordham University student is threatening to sue the prestigious school because he has allegedly been banned from the campus after posing for a photo in which he was holding a legally-owned AR-15 semiautomatic modern sporting rifle, according to published reports.
Student Austin Tong took his case to the viewing audience by appearing on "The Ingraham Angle" at Fox News July 22. During an interview with host Laura Ingraham, Tong said the image was taken June 4 when he was observing the 31st anniversary of the Tiananmen Square massacre in China. The photo was captioned "Don't tread on me. #198964," which alludes to the date of the mass shooting of pro-democracy students.
Tong, a member of the National Rifle Association, has been highlighted in a story appearing on the NRA website. Described as "an average college kid working on his degree," the NRA story noted, "Fordham University officials…opened an investigation and charged him with intimidation, making threats, disorderly conduct, and a hate crime – all for posting a picture of himself with a lawfully purchased and owned firearm and one of a slain police officer. Now he has been banned from campus, asked to write a letter of apology, and told he must complete implicit bias and multicultural sensitivity training in order to graduate with his degree."
"I think they have an issue with anything they disagree with and they want to silence any voice they don't like and that's really what happened and they silenced me because they don't like what I said," Tong told Ingraham.
He vowed to not back down.
According to the Fordham Observer, the campus newspaper, Tong posted a letter to University President Rev. Joseph M. McShane, S.J., and the Fordham Board of Trustees in which the student asserted the university is "breaching its own code of conduct, and treading on the fundamental freedoms of this country."
The campus newspaper said Tong received a n "immediate backlash from students." In response, Tong issued a statement "to everyone" at the university.
"This post," he wrote, "is my appreciation toward the United States and the privilege in this country to have the right to bear arms, to have a populace that can defend itself from tyranny. Tiananmen Incident is a huge deal in my motherland and to my ethnicity, and so is civil rights in America, but this post is solely my belief that freedom comes from a strong and armed populace. Violence against any citizen should not be tolerated, and the Second Amendment protects us from that."