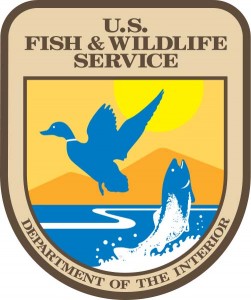 In response to the successful recovery of one of the nation's most iconic animals, the US Fish and Wildlife Service (FWS) proposed on Mar. 3 removing the grizzly bear in the greater Yellowstone ecosystem from the federal Endangered and Threatened species lists.
The Yellowstone grizzly bear population has rebounded from as few as 136 bears in 1975 to an estimated 700 or more today.
"The recovery of the Yellowstone grizzly bear represents a historic success for partnership-driven wildlife conservation under the Endangered Species Act," said Service Director Dan Ashe. "Our proposal today underscores and celebrates more than 30 years of collaboration with our trusted federal, state and tribal partners to address the unique habitat challenges of grizzlies. The final post-delisting management plans by these partners will ensure healthy grizzly populations persist across the Yellowstone ecosystem long into the future."
To ensure robust monitoring of Yellowstone grizzly bears, balanced management and effective conservation going forward, the Service also released two other documents for public comment, a draft supplement to the 1993 Grizzly Bear Recovery Plan for the Yellowstone grizzly bear population, and a draft conservation strategy.
"Even with this proposed delisting, the Service remains committed to the conservation of the Yellowstone grizzly bear," Ashe said.
The proposed rule and the supporting documents were to be published shortly after the announcement as FWS seeks review and comment by the public, other federal and state agencies, and independent scientists.