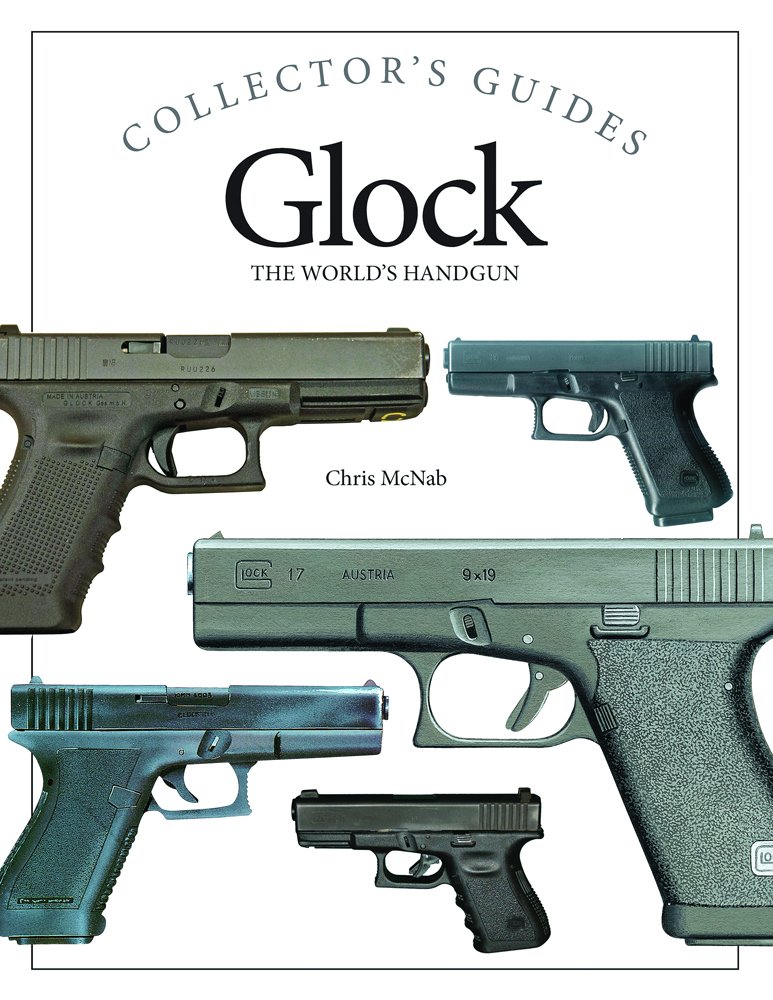 by Chris McNab. Published by Amber Books Ltd., Dept. TGM, 74-77 White Lion Street, London N1 9PF, UK. Price: $34.95. Available at some bookstores, Amazon, etc.
This 224-page hardbound volume on the innovative Glock pistol may not the last word on this unusual autoloading handgun, but it does provide excellent coverage.
Following an illustrated introduction, which features a photo of Gaston Glock, the man behind the gun, this tome is divided into seven chapters; which range from Development of the Glock to The Glock in Military Use. In addition, there's a list for further reading, a glossary, appendices, an index and a listing of photo credits.
The appendices are very handy, as all the models and calibers, up to the time of publication, are listed, with overall lengths and barrel lengths in millimeters and inches, magazine capacities in standard and optional sizes. (The Glock is available in seven calibers from the .380 ACP to the .45 ACP, including the .357 SIG, 10mm, and .45 GAP. Three models—36, 39, and 42—have a standard magazine capacity of six rounds, with the 18 and 18C models having a 33-round standard capacity magazine. The 33-round magazine is available as an option on several 9 x 19mm models.)
This tome is lavishly illustrated; even the end papers are illustrated. The majority of the illustrations are in color, including shots of the individual handgun models. The quality of the illustrations is excellent, and when individual models are shown a nearby spec table lists the model by number, the date (year) of introduction, caliber, overall length, barrel length, loaded weight in both ounces and grams, standard magazine capacity, and range for normal or effective use. (Some model illustrations have sidebars providing additional information, such as height, unloaded weight, distance between sights, trigger pull and travel, barrel rifling and twist, etc.)
This is a GREAT volume on a handgun which has almost become a household icon. It deserves space on on the reference shelf of any handgun owner, and prospective Glock (if not already) owner. (The only noted error was in the Law Enforcement Use chapter where the caption for a photograph reads A 30-round 9mm clip for G19…) It's a magazine, not a clip, and it's a 33-round magazine; there are even 33 loaded cartridges in front of the magazine.)