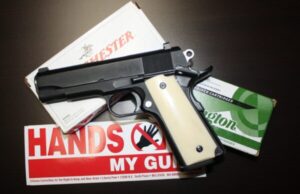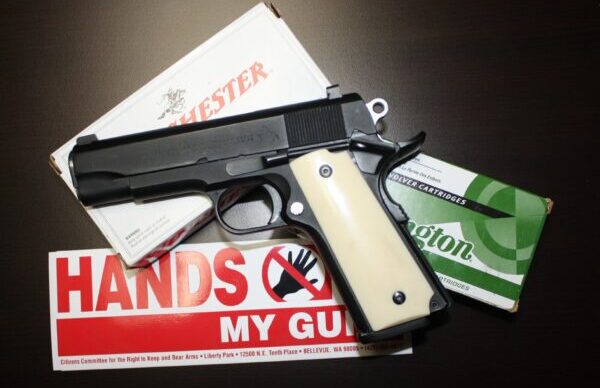 By Dave Workman
Editor-in-Chief
A group of gun rights organizations, led by the Second Amendment Foundation, filed a lawsuit Friday in San Diego County Superior Court against California Attorney General Rob Bonta.
They are challenging the constitutionality of a recently-enacted section of the state Penal Code requiring the state Department of Justice to share private information on millions of gun owners in the state, with the California Firearm Violence Research Center and others.
According to SAF, they are joined by the Firearms Policy Coalition, California Gun Rights Foundation, San Diego County Gun Owners PAC, Orange County Gun Owners PAC, Inland Empire Gun Owners PAC and Doe Brandeis, a private citizen. They are represented by attorneys Bradley A. Benbrook and Stephen M. Duvernay with the Benbrook Law Group, PC in Sacramento. The lawsuit is known as Brandeis v. Bonta.
The lawsuit contends disclosure of personal information about California gun owners under provisions of Assembly Bill 173, passed by the Assembly last year, violates their privacy rights, which are specifically protected by the state constitution. The gun rights groups contend this information sharing also violates provisions of Proposition 63, the ammunition background check measure passed by voters back in 2016, which specified that personal information was to remain confidential, and shared "only for law enforcement purposes."
"This is clearly an attempt violate the law, and the constitutional privacy rights of California gun owners for reasons we could only begin to imagine," said SAF founder and Executive Vice President Alan M. Gottlieb. "This proves once again that gun prohibitionists are willing to trample on laws they previously passed with a new law that violates the rights of gun owners for the alleged purpose of so-called 'research,' the nature of which seems dubious at best."
The question everyone appears to raise is simple: Why would so-called "research groups" need the detailed information and what do they plan to do with it?
"In their zeal to treat California gun owners as second- or even third-class citizens, anti-gunners in Sacramento forget that those citizens have rights including the right to privacy," Gottlieb added. "More than 4 California million gun owners have a reasonable expectation that their personal information is protected by the law and the state constitution. We will not stand idly by while their privacy is violated under the guise of research that has nothing at all to do with law enforcement."