By Paul Lathrop | Contributing Editor
Gene Hoffman, founder and chairman of the California Gun Rights Foundation appeared on the latest of the "Daily Bullet" video series to discuss the founding of Cal Guns and what some of the issues are that the foundation is currently dealing with.
Hoffman explained that after the expiration of the federal assault weapons ban in 2004, Californians began to realize that AR-15s weren't actually banned in California. A group of people began to buy lower receivers in large group buys. Eventually, some of the people who participated in these purchases found themselves in trouble for the possession of totally legal AR-15s.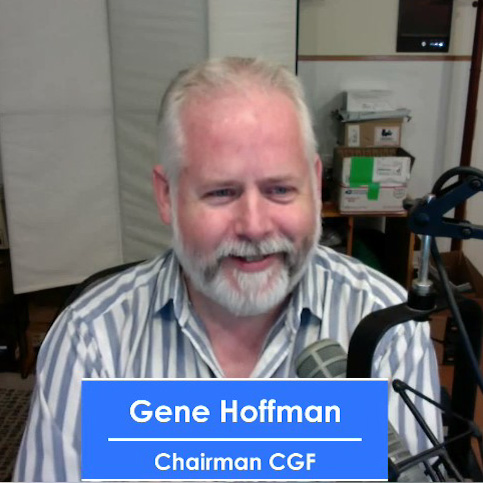 Hoffman and others were quickly able to raise money several different times for legal defense.
"It made it clear to me that we had this group of Hollywood armorers and Silicon Valley tech geeks that really cared about the issue, had deep pockets, and really wanted to bring AR-15s back to California," Hoffman recalled.
He went on to discuss some of the victories that CGF has had over its 11-year history.
"One of the first things we did is we proved that off-list lowers were legal," he said. "I went out and I bought two of the seized ones and forced the DOJ to give them back to me."
Hoffman was also the co-inventor of the "Bullet Button," an accessory that was designed to meet the requirements for legal semi-auto rifles at the time. He discussed the development of this alteration and the fact that it allowed the sale of millions of AR and AK-style riles over the past 10 years.
"One of our long term strategies was basically a 'Briar Patch' strategy," he recalled. "We very much wanted to force the DOJ to get fed up and ban the bullet button guns and take the bullet buttons off. So now I have five to ten various semi-automatic rifles in the safe sitting here behind me, that don't have bullet buttons on them anymore and it's a very nice thing."
Hoffman then explained that there have recently been changes in the courts and that the 9th Circuit Court of Appeals is no longer a "slam dunk" for the other side.
"At this point," he said, "our number one challenge is the amount of stuff that we need to challenge in California law. You have carry, you have where can you carry, you have assault weapons, you have the handgun roster which just got worse."
The California Gun Rights Foundation is a California based gun rights organization and can be found at https://www.cagunrights.org/.