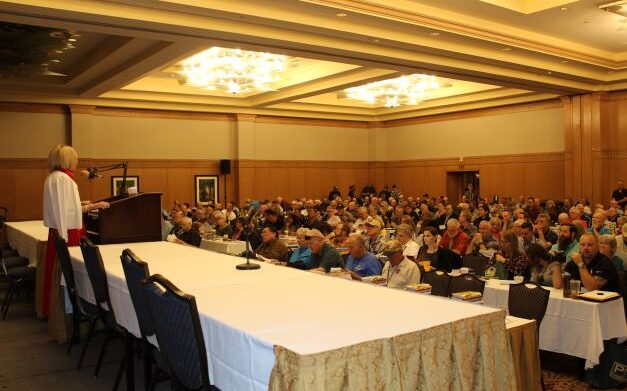 For the first time since 2019, the annual Gun Rights Policy Conference will be a live event, scheduled the weekend of Sept. 30-Oct. 2 at the Westin – Dallas Fort Worth Airport in Irving, Tex.
Sponsored jointly by the Second Amendment Foundation and Citizens Committee for the Right to Keep and Bear Arms, the conference has historically brought together many of the top names in the Second Amendment movement with grassroots activists from across the country. There are panel discussions on a variety of topics, with updates on legal actions, the outlook for the 2022 midterm elections, grassroots activism in various regions, concealed carry and more.
"With the increased threat of anti-gun legislation, the critical situation in our courts and the upcoming elections, now is the time to come together," SAF founder and Executive Vice President Alan Gottlieb observed. "We have had an amazing win at the Supreme Court level, so how do we continue with that momentum?"
That question will undoubtedly be answered in Texas.
Scheduled speakers this year include SAF President Massad Ayoob, writer AWR Hawkins, researcher and author John Lott, and many more. After a two-year hiatus when the GRPC has been presented entirely online, turnout at this year's event could be big.
Registration is filling up quickly. REGISTER NOW to reserve your spot.