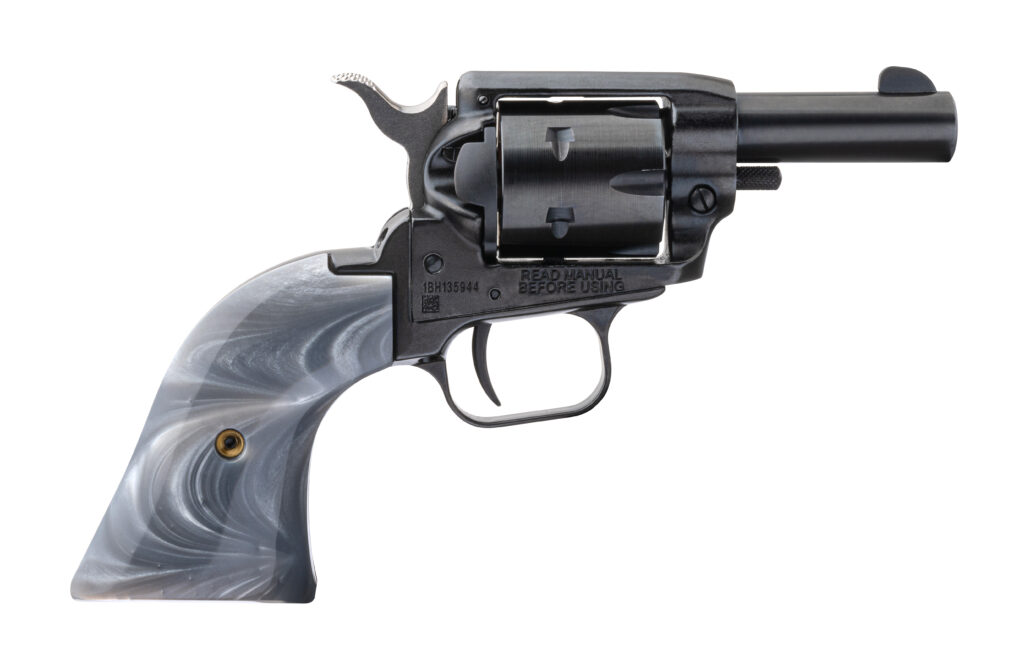 Heritage Manufacturing, Inc., producers of classic-style single-action revolvers, has introduced the newest member of the family—the "Barkeep," a single-action sixgun reminiscent of the Old West.
This pint-sized revolver was inspired by the 19th Century Colt "Storekeeper" model, the company said in a news release announcing the Barkeep. The single-action six-round Barkeep comes chambered for the affordable .22 LR rimfire cartridge and has a two-inch barrel. However, the revolver is also compatible and designed to work with an interchangeable .22 WMR 6-shot cylinder option, Heritage says.
It has an alloy steel cylinder, finished in black oxide. The frame is finished either in black oxide or simulated case hardened. The barrel features 1:10-inch rifling, and the Barkeep has a manual safety.
Built for optimal concealability in a light and portable package, the Barkeep boasts fixed open sights for fast action and a clean sight picture. Several grip options deliver classic western styling to compliment the standard black oxide or case-hardened frame finish. With a two-inch barrel configuration, this compact carry revolver also includes a stylish ejector pin with a turned wood handle with an "H" logo on top to give it the full days of yore feel. The Barkeep checks all the boxes for form and function.