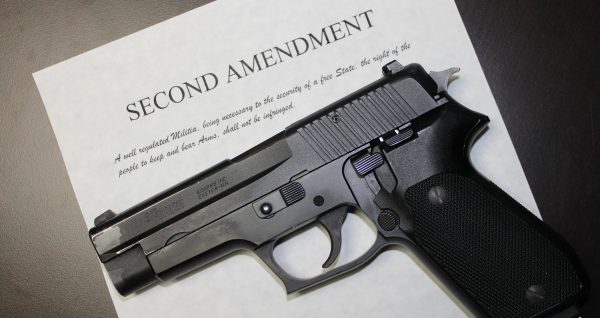 The U.S. Supreme Court on Thursday granted writs of certiorari in four gun rights cases from Maryland, California, Hawaii and New Jersey, sending them back to the lower courts for further review "in light of New York State Rifle & Pistol Assn., Inc. v. Bruen," the landmark right-to-carry case decided last week.
In reaction, the Second Amendment Foundation released the following statement:
The Second Amendment Foundation today hailed the U.S. Supreme Court decision to vacate lower court rulings in several gun rights cases and remand them back to lower courts for review "in light of" last week's landmark 6-3 decision in New York State Rifle & Pistol Assn., Inc. v. Bruen.
Chief among these cases is Bianchi, Dominic, et.al. v. Frosh, a case brought by SAF and the Citizens Committee for the Right to Keep and Bear Arms challenging Maryland's 2013 ban on so-called "assault weapons." Other cases include challenges to restrictive gun laws in Hawaii, New Jersey and California. In addition, a SAF case called McDougall v. Ventura County, which challenges a closure of gun shops two years ago during the COVID-19 panic, has been vacated by a Ninth Circuit en banc panel and remanded to the trial court for action consistent with the Supreme Court's New York ruling.
"This is incredibly good news," said SAF founder and Executive Vice President Alan Gottlieb. "The importance of Justice Clarence Thomas' majority opinion in the New York right-to-carry case may not be fully understood until all of these other cases have gone through lower court review. What we're seeing today could be the beginning of court actions that eventually fully restore rights protected by the Second Amendment."
Gottlieb, who also chairs the Citizens Committee, said the Ninth Circuit Court of Appeals' decision to remand the McDougall case back for further proceedings consistent with last week's Bruen ruling sends a strong signal that federal courts can no longer use a made-up "two-step" process to determine Second Amendment cases. As Justice Thomas wrote in his opinion, "Despite the popularity of this two-step approach, it is one step too many."
"Our attorneys are already reviewing earlier cases to determine which ones can be re-filed for further action based on the high court ruling in Bruen," he noted, "and we are confident other cases now remanded back for further review will also fare better in the lower courts."
"It is also important," Gottlieb said, "that the high court granted all writs of certiorari in these Second Amendment cases as they were being remanded back for further review. That tells me we have a Supreme Court willing to rein in lower court activism and limit how far they will allow local and state governments to reach when it comes to placing burdens on the exercise of a fundamental, constitutionally-enumerate right to keep and bear arms."