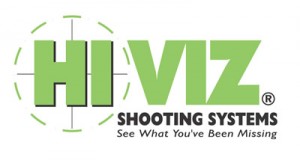 HiViz Shooting Systems President and CEO Phillip Howe announced on May 3 that Laramie, WY, has been selected as the new home for HiViz Shooting Systems, which manufactures light-gathering sights, recoil pads and accessories for the shooting industry.
The relocation is rooted in Colorado's recent tightening of its gun control laws, and the company was one of several that announced in April that they would pursue a new location more supportive of their products and customers.
Howe said the move will be structured over a period of time to ensure uninterrupted service to the HiViz customer base. Building plans are being developed with the city of Laramie and state of Wyoming and construction could begin as soon as this summer.
"Wyoming has long been an ideal location for the outdoor products industries, including the shooting sports manufacturing arm of the industry," said Bob Jensen, CEO of the Wyoming Business Council. "We welcome Mr. Howe and the HiViz family to our state and we look forward to having HiViz products being produced in Wyoming." According to Howe, HiViz selected Laramie not only because of its strong support of the shooting sports manufacturing and supply chain industries, but also because of its close proximity to the present HiViz facility in Fort Collins, CO, providing current employees the opportunity of a short commute while evaluating relocation.
The company also considered Wyoming's tax advantages for the business and its employees, the various resources available through the University of Wyoming and a favorable location with a beautiful view of the Snowy Range mountains to the west.
"The decision to relocate the company was difficult and choosing the proper location was essential to our continued growth within the industry," said Howe. "The fine people with the Wyoming Business Council and the LEDC worked diligently to accommodate our needs and make us feel welcome. We look forward to settling into our new home in the firearm friendly state of Wyoming." HiViz was not the only firearms related company planning to leave Colorado because of the law.
             Found in the June, 2013 edition of the The Gun Mag