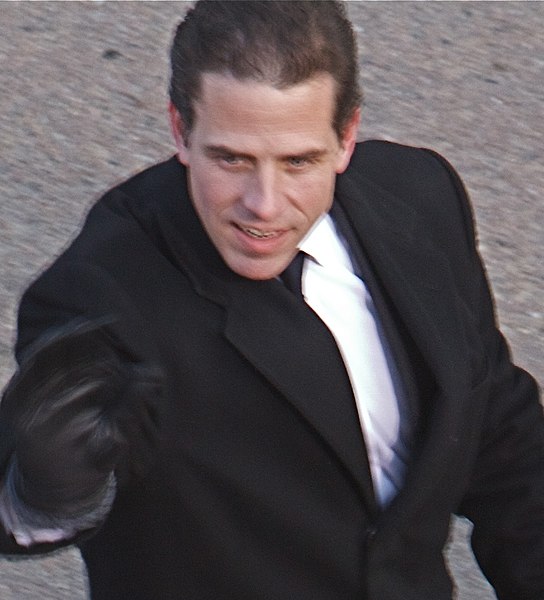 By Dave Workman
Editor-in-Chief
Hunter Biden has been indicted for alleged federal firearm violations, and he is now facing three counts including lying on a federal Form 4473 when purchasing a Colt revolver in October 2018, and possession of a firearm while using an illegal drug.
According to NBC News, the president's son claimed on the federal form he was not using drugs when he bought the gun.
The investigation into Hunter Biden began in 2018 with prosecutor David Weiss in the lead. Weiss was later named special counsel by Attorney General Merrick Garland, which many conservatives believed was a death knell for the investigation. Earlier this year, a much-reported plea deal was announced in which Hunter Biden would plead guilty to two misdemeanor tax charges and then face no gun charges provided he stay out of legal trouble for a period of two years. That deal fell through, however, when the judge rejected it.
According to the New York Times, the decision to indict the president's son was "an extraordinary step" for the Justice Department.
Perhaps not surprisingly to critics of the establishment media and its alleged biases, the Times story shifted gears midway through the text to note, "it puts the Biden Justice Department in the remarkable position of prosecuting cases against both the president's son and former President Donald J. Trump, the current front-runner for the Republican Party's 2024 presidential nomination.
"Mr. Trump," the newspaper said, "has been charged in separate federal cases with seeking to overturn his loss in the 2020 election and with mishandling classified documents after leaving office and obstructing efforts to retrieve them."
The effort to switch the focus to Trump's legal problems while discussing the trouble Hunter Biden now faces may reinforce the notion that the media will make every effort to dilute the case against the president's son.
As noted by the Times article, the gun charge carries a maximum prison sentence of ten years, but it is "only sporadically brought against first-time offenders, particularly ones like Mr. Biden, who is not accused of using the weapon in another crime."