By Jim Dickson | Contributing Editor
Hunting coyotes with dogs is the most efficient method of culling them, and a quick survey of some western states revealed it is legal in Oregon, Idaho, Montana and Missouri, but not Washington, so it is essential to check hunting regulations in your state.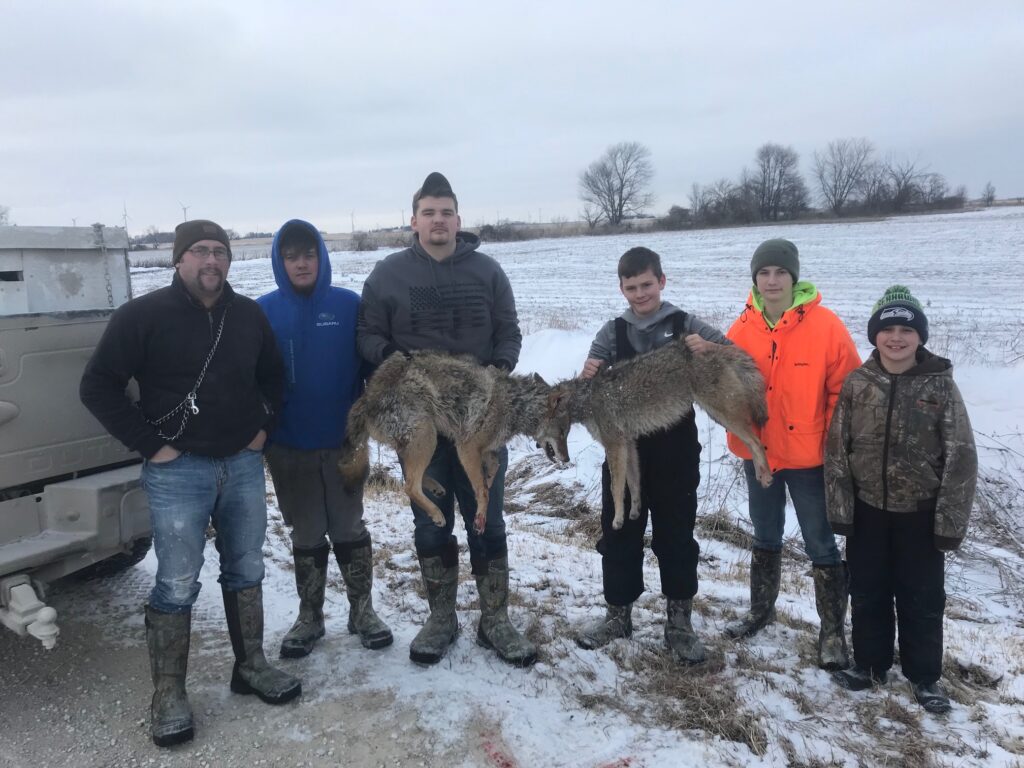 But for hunters suffering from cabin fever over the next few months, hunting coyotes can be exhilarating and beneficial to local game populations and to ranchers and farmers with livestock.
Coyotes have become a serious threat East of the Mississippi river where they are considered a non-native invasive species. If you have chickens, ducks, or geese around your farm you can no longer let them run free without taking a chance on coyotes killing them all. They can be in and out of a hog pen with a piglet before the sow can get to her feet. Goats and sheep are just dinner on the hoof for them and they have even attacked cattle.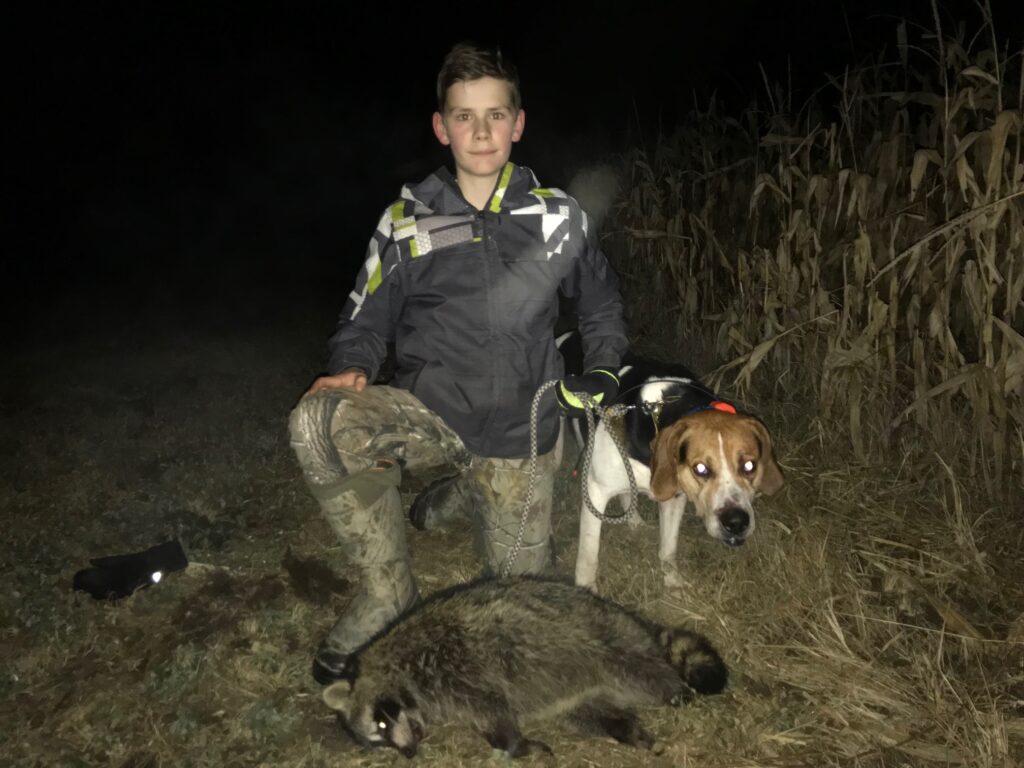 The joys of carefree old fashioned farm life go out the window as the farm is placed under siege by coyotes and the farm animals must be contained in expensive safely fenced areas, no longer free to roam about the barnyard. This can constitute a most unwelcome change in lifestyle for the farmer and his animals. A lot of us enjoy having the farm animals around us just like they were in the 19th Century. At least we did until the coyotes moved in.
Coyotes are such prolific breeders that you have to kill 90% of the local population to make a dent in it and more will quickly fill the void. Coyotes are relatively small and can easily conceal themselves in brush. It is very frustrating for a farmer to hear one yodeling in a patch of brush and yet be unable to see it to shoot it. A pack of dogs will quickly flush him out and run down and kill that coyote though. Coyotes are masters at hiding from humans but they can't hide from other canines.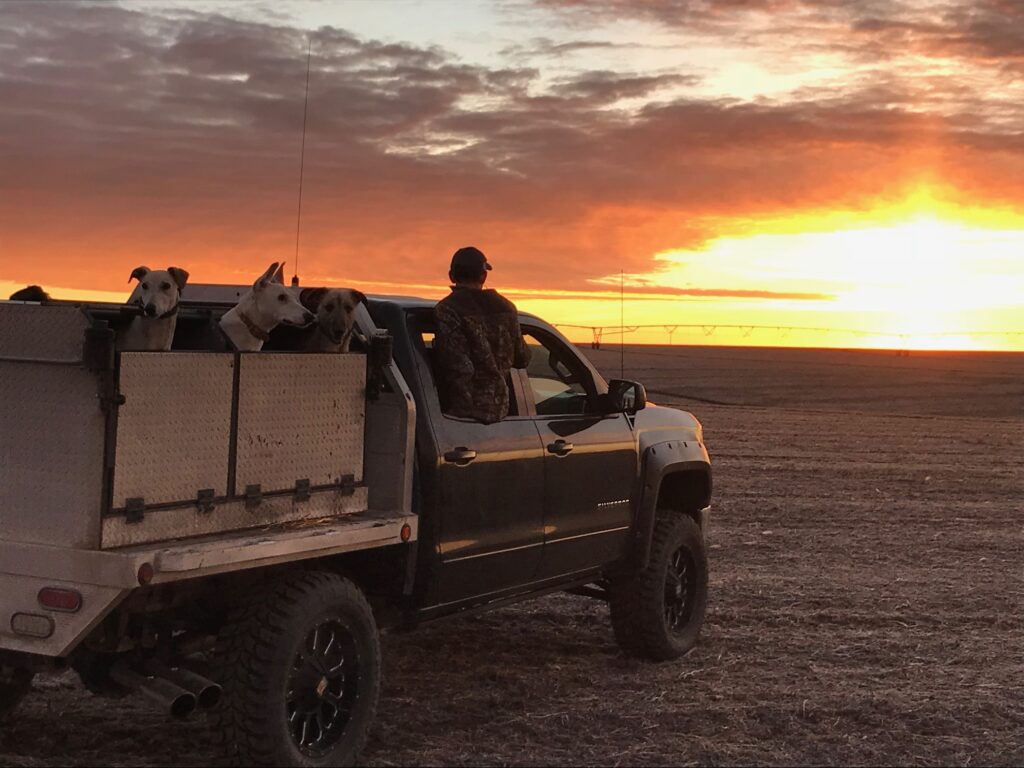 From a conservation standpoint, when coyotes move in, populations of game animals go down. They are extremely talented at catching fawns, turkey poults, and the young of all game species. It is not uncommon to see almost all the deer in an area with coyotes lose their fawns to them. They also get the adults. The amount of game left for humans to manage and hunt is always drastically reduced, so .
While many coyote hunters are content with calling them and shooting when they wander into range, hunters using dogs trained to hunt these predators can score big time. One method of hunting coyotes involves having a dog such as a mountain cur getting the coyotes to chase him so he can bring them back to his master's waiting gun for them to be shot. This is particularly effective in the spring when the coyotes are very protective of their new pups.
Coyote dogs come in two types: Sight hounds such as the greyhound—which locate the coyote visually—and trail hounds such as Irish and Russian wolfhounds and running Walker hounds that also scent them out.
While hunters can usually keep up with sight hounds, the trail hounds tend to get further away and the use of training collars and tracking collars is highly recommended. Greyhounds should not be used until the weather is in the 60's or preferably colder as they can overheat and injure their lungs on a long chase.
Many hunters cross breed sight hounds and trail hounds to get a dog that hunts both ways. Crossing a greyhound with an Irish or Russian wolfhound produces a dog called a shaghound. Shaghounds are also less prone to get badly cut up on barbed wire fences than the greyhound with its short hair.
While these are the classic coyote hunting dogs, any dog big enough to tackle a coyote can be used. Hunting hounds are especially good at this game.
The proper way to train dogs to pursue coyotes is to include veteran coyote dogs in the pack. The others will follow their lead. If a dog new to this sport gets hurt, he may become coyote shy. The cure is to let him pursue a raccoon, which can be feisty when cornered.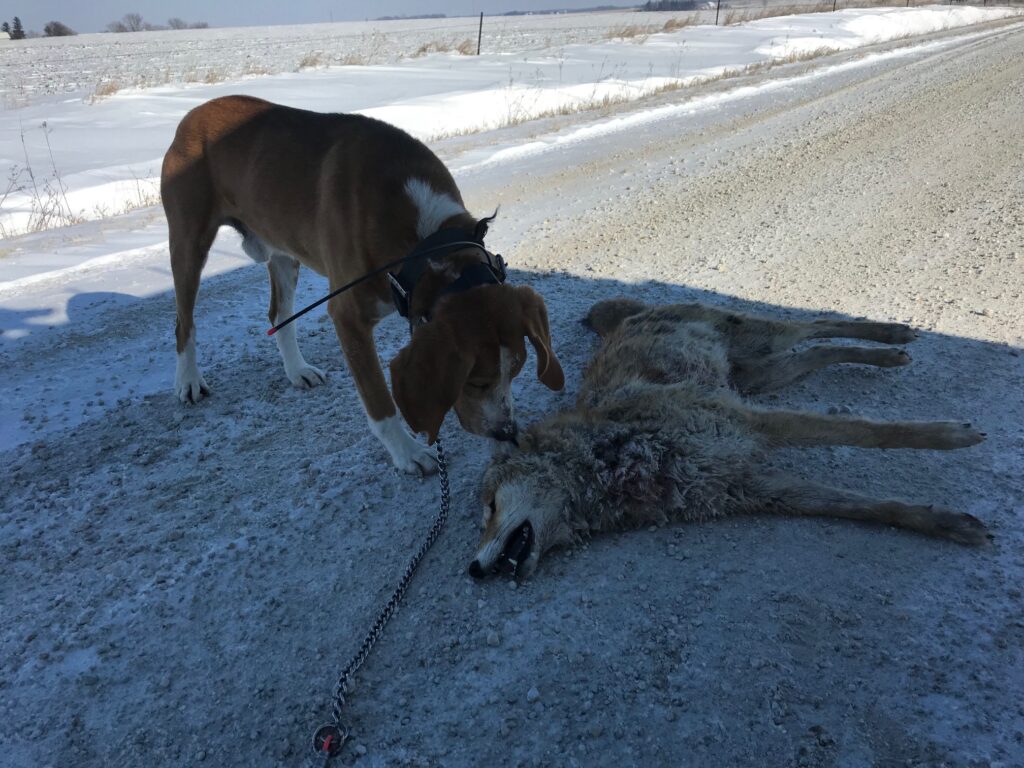 As the coyote population has expanded into areas east of the Mississippi, exterminating them once they are outside their native range is entirely justifiable. Unfortunately, that is easier said than done. Cyanide traps are never going to be acceptable in the populated areas of the East and hunting coyotes with dogs offers the most efficient method of control wherever it can be employed. Those who employ hunting hounds for other game should take a long hard look at putting those dogs on the coyotes' trail. They will have no closed season, no bag limit, and they will be helping everyone.
Good public relations are important for success. It only takes one ugly incident to create a public uproar. Hunting coyotes with every legal means available is a proper way to control their populations and thus reduce predation on wildlife and lower the odds that coyotes will prey on domestic animals and even pets.
There has been one documented fatal coyote attack on a child in the United States, in August 1981 near Los Angeles. Three-year-old Kelly Keen was killed by an urban coyote, resulting in the local government sanctioning trapping and shooting of coyotes for several weeks following the attack.
In another incident that occurred in Nova Scotia in October 2009, aspiring singer and songwriter Taylor Mitchellwas fatally attacked while walking the popular Skyline Trail in the Cape Breton Highlands National Park. Her death, according to an online history, is the only known fatal attack on an adult by coyotes, and the only known coyote attack on a human in Canada.
The advantage of coyote hunting is that there is no closed season on these predators. While we conserve the numbers of raccoons and bears the coyote is doing incalculable damage to wildlife, livestock, and pets east of the Mississippi River. Eliminating them entirely from the East and restoring populations of indigenous species to their original levels is a worthwhile goal.