by Joseph P. Tartaro | Executive Editor
There appears to be clear evidence that fears of a possible Hillary Clinton presidency which propelled the firearms industry to record sales levels in 2016 have apparently been stilled significantly by Donald Trump's victory.
National Instant Criminal Background (NICS) check reports, one barometer of gun industry health, have been scaling downward during 2017 although increases month to month the numbers are still higher than in many recent years. Corporate earnings of publicly traded firearms industry stocks also reflect a cooling off.
For example, Sturm Ruger recorded a decline in gun sales during the second quarter of 2017, saying demand has cooled off after the election-year surge.
In a conference call with analysts on Aug. 3 that followed release of Ruger's quarterly financial report, the company's President and CEO Chris Killoy said demand slowed "considerably" compared to the same period in 2016, when gun sales got a boost from the presidential election. Last year, background checks conducted by the FBI, including for purchases and permit applications, hit a record 27.5 million. The pace of background checks has slowed this year, indicating weaker consumer demand. The sales boom preceding the election likely pulled some potential 2017 sales into 2016, Killoy noted.
"I think there was a big hangover coming off the election cycle, for sure, that had to be worked off," he said.
"It's not all gloom and doom," Killoy added.
Bolstering his remarks are news reports of record-setting numbers of new concealed carry licenses and evidence of a continued surge in new firearms sales to women and minorities.
Ruger reported second-quarter net sales that fell 22% to $131.9 million with earnings slipping to 57 cents per share, compared with net sales of $167.9 million and diluted earnings of $1.22 per share in the second quarter of 2016.
Hunting and outdoors retailer Cabela's reportedly experienced a similar trend, as weaker sales of firearms and shooting accessories weighed on the company's quarterly results. On Aug. 3, Cabela's CEO Tommy Millner said the company "continued to see a slowdown" in gun-related sales since the election. Cabela's reported a 9.3% drop in second-quarter sales in stores open at least a year. The firearms and shooting category was responsible for half of that decline.
Shares of Ruger were down 9.6% at $52.15 in recent trading. American Outdoor Brands, the owner of Smith & Wesson, fell 4.4%, and stock prices for Vista Outdoors, parent of Federal ammunition and Savage Arms, were also down slightly.
Despite the rough second quarter, Ruger expects consumer demand for rifles and handguns to remain strong. Killoy said the industry is returning to a normalized, seasonal pattern, and summers are traditionally a slower period for sales before rebounding in the fall. He also said retail inventories are healthier because stores limited gun orders in reaction to slower sales.
For the six months ended July 1, 2017, Ruger net sales were $299.2 million and diluted earnings were $1.79 per share, compared to net sales and earnings in the same period in 2016 of $341.1 million and diluted earnings were $2.44 per share.
The company also announced that its Board of Directors declared a dividend of 23¢ per share for the second quarter for stockholders of record as of August 15, 2017, payable on August 31, 2017. This dividend varies every quarter because Ruger pays a percentage of earnings rather than a fixed amount per share. This dividend is approximately 40% of net income.
Killoy also reported that sales of new products were a key element in Ruger's business, including the Mark IV pistols, the LCP II pistol, and the Precision Rifle, representing $84.9 million or 29% of firearm sales in the first half of 2017. New product sales include only major new products that were introduced in the past two years.
He also said that aggressive price discounting and lucrative consumer rebates offered by many of our competitors.
Bullish acquisitions
Previously mentioned American Outdoor Brands Corporation, a leading manufacturer of firearms and a provider of quality accessory products for the shooting, hunting, and rugged outdoor enthusiasts, reported on Aug. 7 that its firearms business, Smith & Wesson Corp., has completed the purchase of substantially all of the assets of Gemini Technologies, Inc. ("Gemtech"), a provider of suppressors and accessories for the consumer, law enforcement, and military markets, for $10 million, subject to post closing working capital adjustments and potential earn-out payments.
TGM previously reported the signing of the definitive purchase agreement for the acquisition.
Due to the strict regulatory requirements governing the sale of suppressors, Smith & Wesson expects the integration and ramp up of Gemtech products to take place gradually over the balance of its current fiscal year. However, this could change if passage of the Hearing Protection Act to deregulate suppressor sales becomes a reality.
Gemtech began as a group of leading designers with roots in the suppressor business going back to 1976. Gemtech But gun suppressors are in use with all branches of the US military and with special operations forces, military, and police around the world.
But guns and ammunition are not the only outdoor products of interest to some of the large publicly-owned firearms companies,
Previously mentioned American Outdoor Brands, recently announced that its accessories business, Battenfeld Technologies, Inc., has agreed to acquire substantially all of the assets of Fish Tales, LLC, a provider of premium sportsman knives and tools for fishing and hunting, including the premium knife brand, Bubba Blade™.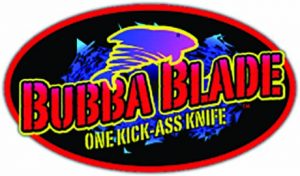 James Debney, president and CEO of American Outdoor Brands, said, "In August of last year, we purchased the assets of Taylor Brands, LLC, a designer and distributor of high quality knives and specialty tools and the owner of a number of highly-regarded, legacy brands including Schrade, Uncle Henry, Old Timer, and Imperial. The purchase of Fish Tales will expand our presence in the knife and tool market, and establish our entry into fishing accessories. The Bubba Blade brand is widely recognized among outdoor enthusiasts for some of the finest knives and tools for fishing, hunting, and kitchen use. The company's proprietary design has gained popularity due to an enhanced handle grip, which is highly effective in adverse environments. With an existing product line that spans knives, pliers, and other tools, and a distribution channel that includes wholesale, major retail, and direct-to-consumer sales, Bubba Blade products are a natural fit with our accessories business. We look forward to further innovating and expanding this popular product line into adjacent markets that we believe will benefit from the Bubba Blade design."
The company intends to complete the acquisition utilizing cash on hand. The transaction is expected to close this summer, after which it will transition the business to its facility in Columbia, MO. Bubba Blade products were on display at ICAST 2017, the world's largest sport fishing tradeshow, on July 11 at the Orange County Convention Center in Orlando, FL.
Diversification
Crosman Corporation, a leading designer, manufacturer and marketer of airguns, archery products, optics, and related accessories, announced in early August the acquisition of the commercial business of LaserMax, Inc., a leading designer and manufacturer of gun mounted laser aiming devices. Both companies are headquartered in the Genesee Valley area of New York State.
Since being founded in 1989, LaserMax has grown to become a global leader in hardened and miniaturized laser systems, offering a comprehensive line of premium laser sights for home defense, personal protection and training use. The company's Commercial business provides laser sighting solutions and tactical lights to the firearm OEM and retail channels. LaserMax has developed significant intellectual property in laser technology, resulting in a comprehensive IP portfolio.
Robert Beckwith, CEO of Crosman, said, "LaserMax is well-known for its innovative laser products in the shooting sports accessory market, and the cross-selling synergies with Crosman's airgun and archery products are clear and highly attractive. We are excited to be able to strengthen our product line for outdoor enthusiasts by adding this iconic brand to the Crosman portfolio."
And Grey Ghost Precision, leading manufacturers of accurate, reliable, and attainable weapon systems, is excited to announce a strategic partnership with Aero Precision, an industry leader in high-volume manufacturing of firearms components.
The partnership will allow GGP s current Glock line of components to leap to the next level, in utilizing Aero's manufacturing abilities and expertise, as well as their distribution channels to help reach the end-users without the commonly found long lead times. GGP's products can be in the consumer's hands faster and without compromising the quality both companies are best known for. Combining the minds at both Grey Ghost Precision and Aero Precision creates a fully in-house solution in the manufacturing of the Grey Ghost Precision entire weapon system lines, for a complete service OEM production.