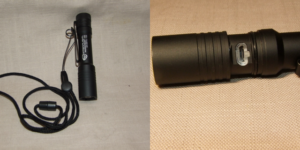 By Scott Smith
Contributing Editor
Over the last few weeks we have seen Mother Nature throw nasty weather at most of the country.
If it has shown us anything, you need to be prepared. What the power outages, loss of water, being stranded on the highway have shown us is; many folks are totally unprepared. While hindsight is 20/20 and we wish we all were ready, we cannot turn back the hands of time. All we can do is work on being ready for the next time.
Having light is one of the items we need. Streamlight (Phone: 800-523-7488; Online: Streamlight.com) offers many quality affordable lights. This piece is going to look at 3 lithium ion rechargeable lights that charge via USB ports. With the number of handheld devices we use today, you should be able to keep them charged.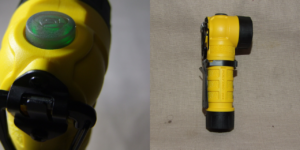 The first light we will look at is the smallest, the Macro USB Everyday Carry Light. This small powerhouse costs about $30 online and offers you a light roughly the size of two AA batteries with 500 and 50 lumen output. The run time is 2 hours and 8 hours, respectvely. It recharges in four hours. The Macro switches on in the brighter setting, a short push cycles it to the dimmer setting. To keep it in either setting simply push the cap until it clicks.
While small, the push button cap is large enough to function using the syringe light method with your handgun. More importantly, it comes with a pocket clip that also acts as a hat clip and long lanyard so you can hang it around your neck. This means you will always have the light handy and be able to let it hang if you need to use two hands.
The next light will bring back memories for folks who were in the service when right angle D-cell lights were standard issue. That is where the similarity ends. The 90X USB Polytac Right Angle is the size of the lamp assembly of the old GI lights and puts out more lumens on low (85 for up to 19 hours) than ours ever did. On High 500 lumens your run time is 3.75 hours with the supplied SL-B26 battery or 2.5 on 2 CR123As.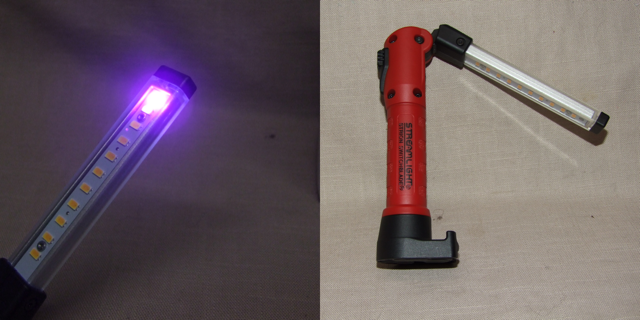 What I like about the 90X is the design. With its flat base, you can set it on a counter to light a grill or use it to change a tire without fear of it rolling away. If you need to light your way but need both hands, you can clip it to a pocket. If you are in a tent, the folding carabiner will hang your 90X. As you can see, this old school design makes the 90X Polytac Right Angle Light a versatile, useful design and it won't use all your gas money; the kit will set you back less than $70.
Lastly, we are going to look the most expensive light (under $100 for the light with USB cable) that if need be will light up a room; the Strion Switchblade Rechargeable Light Bar. The Switchblade not only puts out 500 lumens, but you can use it with cool white LEDs or CRI Cool-Rite LEDs for better color differentiation. This is important if you are working on wiring and you cannot afford to connect the wrong wires. There is also a "blue" leak detection LED which highlights various fumes. This light is also ideal for more mundane uses like climbing dark basement steps. No, you cannot run both sides of the light bar at once.
Thanks to its magnetic base, you can clamp the Switchblade to a fender if you are working on a car the underside of a sink or any other magnetic item. It also is designed to stand upright and not to roll if you lay it on an angled surface. The base is unique in that you can rotate it; because this is also the battery cover remember to turn it until it locks again when you are done. If that is not enough, there is a folding hook to hang it from. This is light you should have in your vehicle, tool box and at home. You never know when you need a flood light.
Since we highlighted these lights because they are rechargeable, it would be a good idea to show how they can be charged. All three are easily charged via a supplied USB cable, the Strion Switchblade can also be charged with any Strion on charging base.
Let's look at the 90X first. This is the only light the rechargeable SL-B26 needs to be removed. Simply unscrew its base and the battery pack comes out. If you need the 90X now, insert CR123As and you are ready. Then attach the USB cable and let the battery charge until the green light on the positive end of the battery comes on.
If you are using the Strion Switchblade, you can plug easily plug it into a USB cable with the port on the charger plate. Should you choose to, this light plugs into any Strion charger base; either way the battery is charged in about 5 hours. For those who put a work light to hard use, Streamlight offers a Piggyback Charger; that charges 8-SL-B26 batteries.
Lastly is the Macro USB Everyday Carry. If you are like me, at first glance I wondered how to charge it. After a moment's thought and reading directions, I realized you pull the lamp up. Lo and behold there is a charger port in the water resistant cap. When fully charged the light turns from red to green.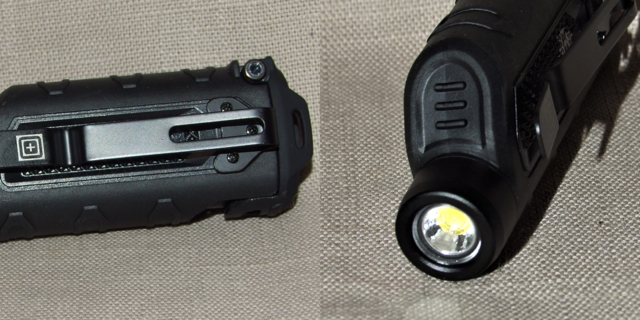 These three lights are but a very small sampling of the lights Streamlight offers. If you need brighter, bigger lights Streamlight has those too. I have used their lights on the road, for daily use, hunting, during weapons training sessions and on duty. I found Streamlight newest lights to be up to any challenge. I am certain you will too.
Another company that has become a player in light market is 5.11 Tactical (Phone: 866-451-1726; Online: 511tactical.com). 5.11 has been offering lights for several years, it has only been the last couple of years that has seen them offer a variety of daily use lights. We looked at a couple of their lights that will help in a power outage, a freak spring blizzard or working under the car.
First is the EDC 2AAA. This 1.87-ounce light is small enough to attach to your key ring or clip to a pocket. This mighty mite is powerful enough to throw its 127 lumens nearly 30 yards and do so for over 3 hours.
What I like about the EDC is the simplicity. When I need a light to find steps or to see where my dogs are in the backyard, I don't need to cycle through a series of button clicks. The EDC's switch is right under the lamp bezel, simply click on/off.
To ensure this light has a long service life, 5.11 uses a CREE XP-G3 LED. It has been my experience that CREE LEDs will outlive most of the units they are in, especially small units like this. Sadly, we have a bad habit of misplacing them, stepping on them or some other accident. Fortunately, as I have gotten older this happens less often. With its $19.99 MSRP, you won't break the bank if you have an oops and to replace it.
If you need a light that gives you more options, the Response XR1 is a good choice. This light can be worn as a headlamp with the three-point head harness that is included. If you prefer, clip it to a pocket for hands free applications or it can be handheld. The XR1's main light has four brightness levels; the highest is over 1000 lumens. You also have a flood light that runs bright white or red to protect night vision.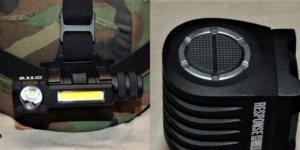 This light has a split switch. The front one runs the flood and the rear section the main light. To turn on the main light, simply push the rear, each successive click powers down to the next lower intensity until the unit is off. The flood light is activated by pushing the front button. Depressing the same button for three seconds turns on the night red light. With the dual switch, you can run both lights at the same time; you will look like a Vegas light show.
You power the XR1 with a pair of CR123As or an 18650 rechargeable battery. Runtime on high is approximately two hours. While this is a brief runtime, it will cast a beam for nearly 150 yards. There is a trade off for light intensity, but it not value. The upside is this aluminum bodied light will not break the bank, it retails for $79.99.
Over the last couple of months, I have found the EDC and the XR1 to be useful lights. They function flawlessly and the XR1 survived use in a couple of downpours.
These lights will serve you well at home, in the field, training or on the range. Having quality lights will keep you out of trouble and help you find lost items or things that go bump in the night.