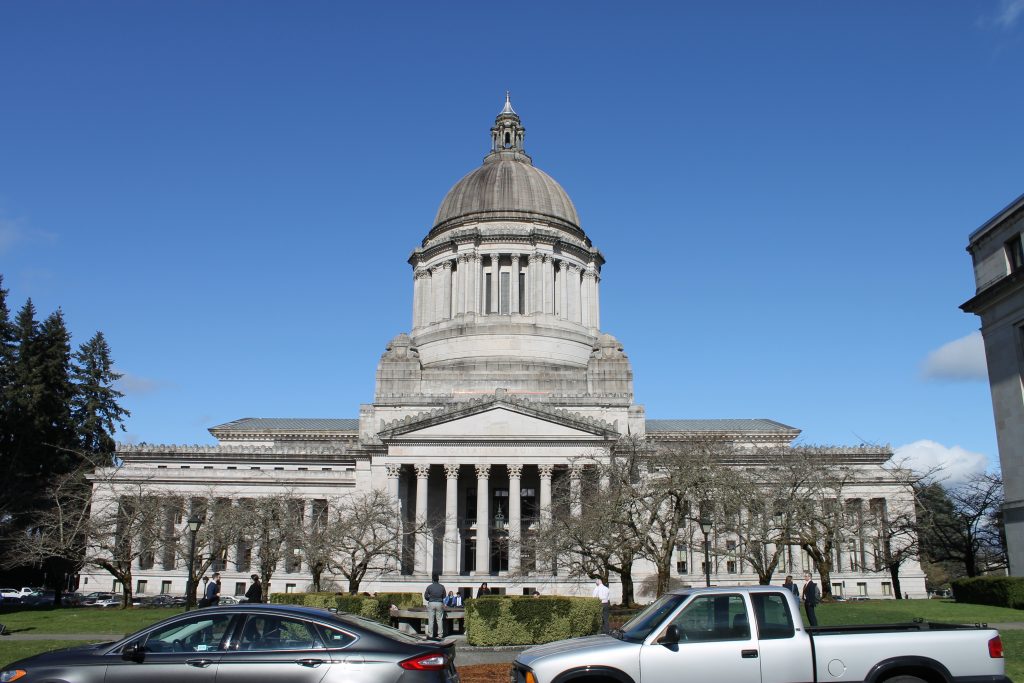 By Dave Workman
Editor-in-Chief
UPDATED–The wild ride of 2022 is just about over, but looming on the horizon are new challenges for Second Amendment activists and advocacy groups, on Capitol Hill, in state legislatures and in federal and state courts across the country.
Foremost on the agenda is the legal battle over Oregon's Measure 114, which in many aspects seems constitutionally-challenged, especially in the wake of the Supreme Court's landmark ruling in New York State Rifle & Pistol Association v. Bruen. At the very least, the permit-to-purchase requirement should be vulnerable. After all, what other right protected by the constitution requires getting permission from a police agency before it may be exercised?
Another challenge to watch will be any effort to repeal Washington State's firearms preemption law, adopted first in 1985 and strengthened in 1985. It served as a model for similar laws in other states, and anti-gunners figure if they can knock this law down, they can go after all of the others.
Colorado's Legislature repealed preemption last year and it has turned the clock back to a time when cities or counties can adopt their own gun laws, which can be confusing and even conflicting. Gun control proponents love what happened in Colorado, and they would like to destroy it in the Evergreen State, especially after this year's unanimous state Supreme Court ruling in Bass v. Edmonds, which upheld the statute and nullified a "safe storage" ordinance. The decision was a victory for the Second Amendment Foundation and National Rifle Association, which joined in a lawsuit when the state Attorney General's office didn't act to defend the state law.
Keep an eye on Florida, where another effort will be mounted to pass permitless (aka "constitutional") carry. If the Sunshine State finally comes aboard—previous efforts have come up short—it would bring the number of constitutional carry states to 26.
There are four federal court cases to watch which were granted certiorari by the Supreme Court in June and remanded back for further consideration under the Bruen guidelines after lower court decisions were vacated. The four cases came from Maryland, California, Hawaii and New Jersey, and one of them—Bianchi v. Frosh, a challenge of the semi-auto rifle ban in Maryland—could determine whether modern semiautomatic rifles such as the AR-15 and its clones, are protected by the Second Amendment. While common sense suggests the Second Amendment covers such rifles, lower courts and Democrat-controlled state legislatures may have to be dragged kicking and screaming into compliance.
Other cases to watch are the challenges to New Jersey's new gun control law, led by the NRA, via its state affiliate, the Association of New Jersey Rifle & Pistol Clubs, and SAF, each going after the law on separate fronts, and the various federal court challenges by gun rights groups against New York's restrictive carry law. SAF is joined by the Firearms Policy Coalition, the Coalition of New Jersey Firearm Owners and the New Jersey Second Amendment Society, along with three private citizens.
As reported Dec. 22, the Gun Owners Action League (GOAL) of Massachusetts is raising a ruckus over another attempt by Bay State anti-gunners to mandate live fire exercises in order to qualify for a firearm license. This is yet another example of gun control proponents trying to reduce the right to keep and bear arms to a government-regulated privilege, according to critics including GOAL Executive Director Jim Wallace.
Battle lines have also been drawn in Illinois over HB 5855, dubbed the "Protect Illinois Communities Act," but referred to by the Illinois State Rifle Association as the "Surrender to Criminals that don't Follow the Law Act."
And in Virginia, where Republican lawmakers have pre-filed: a) House Bill 1428, which "repeals the prohibition on carrying certain loaded shotguns and semi-automatic center-fire rifles and pistols in certain localities in the Commonwealth," and b) another bill—House Bill 1427—which looks to restore state preemption by removing the authority of local governments to "adopt or enforce any ordinance, resolution, or motion, as permitted by § 15.2-1425, and no agent of such locality shall take any administrative action, governing the purchase, possession, transfer, ownership, carrying, storage, or transporting of firearms, ammunition, or components or combination thereof other than those expressly authorized by statute."
TGM spoke with Del. Dave LaRock, sponsor of both measures. He confirmed HB 1427 will essentially restore what is generically called "state preemption." He said ceding authority over firearms regulation to local governments "ignores the benefits…of continuity of laws throughout the state."
Watch state legislatures and maybe even Congress for efforts to limit the amount of ammunition someone can buy. As detailed recently by USA Today, lawmakers may be looking at this strategy to reduce so-called "gun violence," an accomplishment which has so far eluded the gun prohibition lobby and its legislative allies who focus their efforts on law-abiding gun owners rather than criminals who misuse firearms.