By Dave Workman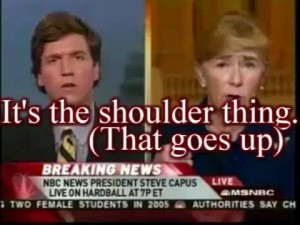 | Senior Editor
Anti-gun New York Congresswoman Carolyn McCarthy will not seek re-election in the fall, announcing her decision just days after the Washington Times and other outlets reported record background checks in 2013 that signal a continued uptick in gun sales.
Booming firearms activity, in gun sales, training and concealed carry permit applications, has come in response to attempts by the Obama administration and Congressional anti-gunners to push for tougher gun restrictions.
Rep. McCarthy launched her career on the gun control issue in the mid-1990s after a gunman named Colin Ferguson opened fire on a Long Island commuter train in December 1993. He killed six people, including McCarthy's husband, Dennis, and wounded her son, Kevin, and 18 others before he was subdued by other passengers.
Ferguson is now serving multiple life sentences. He purchased the 9mm handgun in California after moving there temporarily from New York in April 1993. He waited the mandatory 15 days at that time, using the address of a motel at which he was staying as his "residence," and the following month moved back to New York. The Jamaican native had moved to the Empire State several years before, had been married and then divorced. His employment history was sporadic and his attack may have been partly motivated by racism.
McCarthy became one of the leading faces of extremist gun control, and Alan Gottlieb, chairman of the Citizens Committee for the Right to Keep and Bear Arms told TGM that, "Her greatest achievement has been in raising millions of dollars for the gun rights movement."
Gottlieb noted that McCarthy and other gun prohibitionists have fanned the flames of gun rights activism constantly, leading to increased firearms sales, higher memberships in gun rights organizations, and more political awareness.
McCarthy infamously admitted during one interview with MSNBC a few years ago that she did not know what a "barrel shroud" is, even though she was pushing legislation at the time that banned guns with that specific feature. This acknowledgement came after she had repeatedly tried to deflect the question and focus on other issues.
While she initially was a sympathetic figure in politics due to her personal tragedy, McCarthy's view on gun control have long been considered extreme.
Last summer, the 70-year-old McCarthy confirmed that she was being treated for lung cancer. It appears treatment for that ailment has been successful so far, but after having served 16 years in Congress, it is apparently time for her to move on.