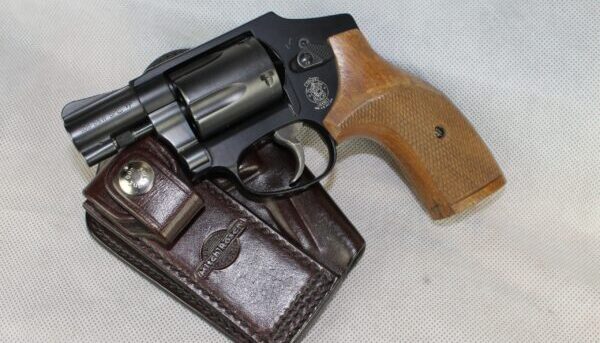 By Dave Workman
Editor-in-Chief
Almost immediately after Maryland Gov. Wes Moore signed new gun control bills into law, federal lawsuits were filed challenging the legislation, including one by the Second Amendment Foundation.
Another challenge was filed by the National Rifle Association, according to CBS News. Both lawsuits were filed in in U.S. District Court for the District of Maryland.
Joining SAF are Maryland Shall Issue, the Firearms Policy Coalition and four private citizens, all of whom possess "wear and carry permits," including Susan Burke of Reisterstown, Esther Rossberg of Baltimore, Olivia Fowler of Frederick and Katherine Novotny of Aberdeen, for whom the lawsuit is named. They are represented by attorneys David H. Thompson and Peter A. Patterson at Cooper & Kirk in Washington, D.C., Mark W. Pennak at Maryland Shall Issue in Baltimore, and Matthew Larosiere from Lake Worth, Fla. The SAF lawsuit is known as Novotny v. Moore.
CBS News reported one of the bills signed by Moore Tuesday "removes the 'good and substantial reason' language from Maryland law that the (U.S. Supreme Court) found unconstitutional in the Bruen case. But the Maryland General Assembly, which is controlled by Democrats, also tightened gun laws to prevent someone from carrying a concealed handgun in certain areas."
"SB1 was enacted in response to the Supreme Court's ruling in New York State Rifle & Pistol Association v. Bruen last year," said SAF founder and Executive Vice President Alan M. Gottlieb. "Instead of trying to comply with the new guidelines set down in that decision, Maryland lawmakers scrambled to make gun laws more restrictive than they were before. Indeed, the additional restrictions make it nearly impossible to legally carry firearms for personal protection, even on public land. This is government regulation at its worst."
As noted by the CBS News report (from the Associated Press), Gov. Moore insisted the restrictive new gun laws are designed to reduce so-called "gun violence."
"Gun violence is tearing apart the fabric of our communities, not just through mass shootings but through shootings that are happening in each of our communities far too often," said Democrat Moore, during a bill-signing ceremony.
"There is no well-established, representative historical analogue for the carry prohibitions included in SB1," stated SAF Executive Director Adam Kraut, "which appears to be in direct conflict with the Supreme Court's directive set forth in Bruen. The new law bans permitted carrying in facilities where alcohol is served, in health care facilities, and even in museums. These restrictions are facially unconstitutional under the Second Amendment, forcing us to take this action in court."
Named as defendants in the SAF lawsuit are Gov. Moore, Harford County State's Attorney Alison M. Healey, Baltimore County State's Attorney Scott D. Schellenberger, Baltimore City State's Attorney Ivan J. Bates, Frederick County State's Attorney J. Charles Smith III, Maryland State Police Supt. Col. Roland L. Butler, Jr., Transportation Secretary Paul J. Wiedefeld and Natural Resources Secretary Joshua Kurtz, in their official capacities.
SAF and its sister organization, the Citizens Committee for the Right to Keep and Bear Arms, is already suing Maryland over its ban on so-called "assault weapons."