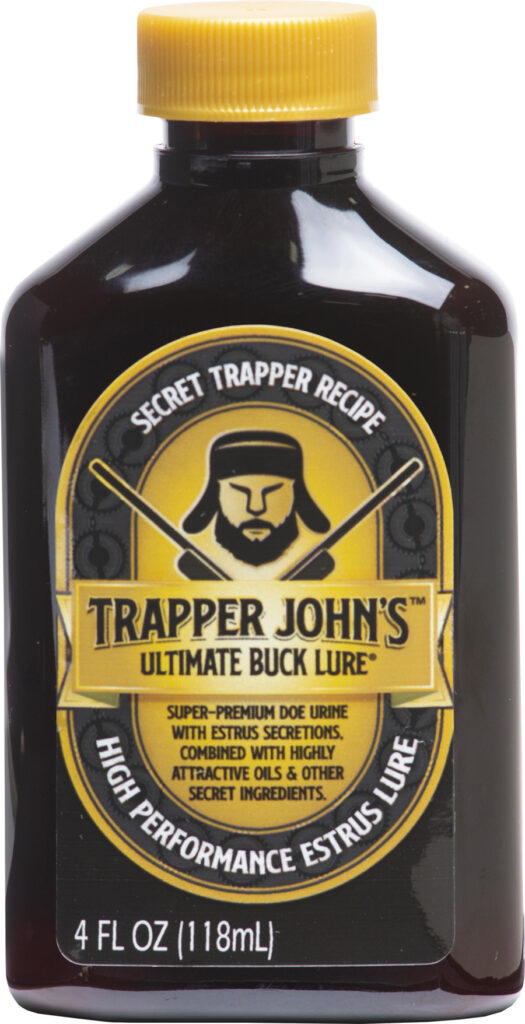 Wildlife Research Center® has released Trapper John's™ Ultimate Buck Lure®.
This High Performance All Season & Rut Lure is part of its premium new line of Micro Brew™ Craft Scents. Each one has a unique blend of Super High-Quality ingredients to help enhance and bring your hunt to a Whole New Level™.
Trapper John's™ Ultimate Buck Lure® is made from a secret recipe locked up in a vault for 30 years. This complex lure combines old forgotten secrets from trappers of long ago, highly attractive oils and super premium doe urine with estrus secretions.
It will pique many of a buck's interest all at once, offering performance all season long and especially during the Rut, according to a company news release.
This premium line of high-performance lures is carefully crafted in small batches, by the scent masters at Wildlife Research Center® to optimize their strengths in various attraction qualities. MSRP on a 4 FL OZ bottle of super premium Trapper John's™ Ultimate Buck Lure®and a magnum Key Wick is $29.99.