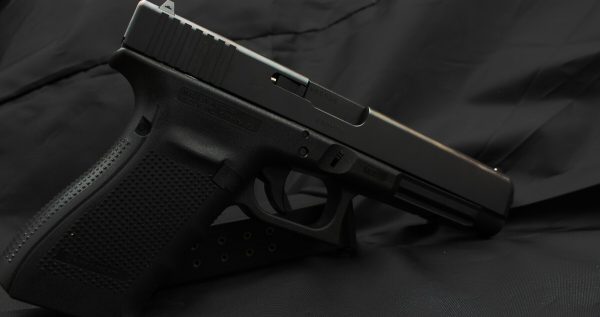 By Dave Workman
Editor-in-Chief
A political battle over gun rights versus gun control has erupted in New Mexico, where lawmakers are currently debating seven new gun law proposals, according to Fox News, including one measure to create a two-week waiting period on gun purchases and another to ban modern semi-auto rifles.
One gun measure is House Bill 164, which, according to the Santa Fe New Mexican, "would do away with current carry laws, such as requiring a valid Department of Public Safety-issued conceal-carry permit and taking a mandatory class in gun safety." The permitless carry bill is sponsored by Republican State Rep. John Block of Alamogordo.
On the other side are two bills which are raising alarm among New Mexico gun owners. House Bill 100 is the waiting period measure, which would create a 14-day delay in the completion of a firearm transaction.
Then there is House Bill 101, which seeks to ban the sale of so-called "assault weapons" and "high capacity magazines."
Another proposal is House Bill 224, which would prohibit the carrying of a firearm "within a high population jurisdiction and while under the influence of an intoxicant or narcotic consists of carrying a firearm within the jurisdiction of a municipality having a population in excess of ninety thousand according to the most recent federal decennial census and while under the influence of an intoxicant or narcotic."
As one might guess, there is also a bill that responds to the "Rust" movie set tragedy, which has resulted in criminal charges against actor Alec Baldwin and armorer Hannah Gutierrez Reed in the death of cinematographer Halyna Hutchins in October 2021. If passed, House Bill 338 would require all individuals employed in the state by a film production company who might handle firearms and/or ammunition to have completed a safety course and have a valid certificate proving it.
Investigators still don't seem to have pegged down who brought the live rounds onto the set, but journalist Emily Miller offers an update.
State Rep. Andrea Romero, a Santa Fe Democrat and co-sponsor of HB 100 and HB 101, contends HB 101 "is a bill to prevent mass shootings." She is hopeful it will "bring better safety to our state." Republicans, however, contend the measures will not reduce crime, but only encumber law-abiding citizens, Fox News indicated.
Other measures under consideration include:
Senate Bill 114, which would allow licensed individuals to carry concealed sidearms into restaurants and bars.
Senate Bill 116, which would set the age of 21 as a minimum for buying or possessing an automatic or semiautomatic firearm, or a firearm capable of accepting a "large-capacity feeding device." There are exceptions detailed in the language of the bill.
This year, the Legislature meets for 60 days and according to Fox, lawmakers have until March 18 to pass legislation and send it to Gov. Michelle Lujan Grisham.