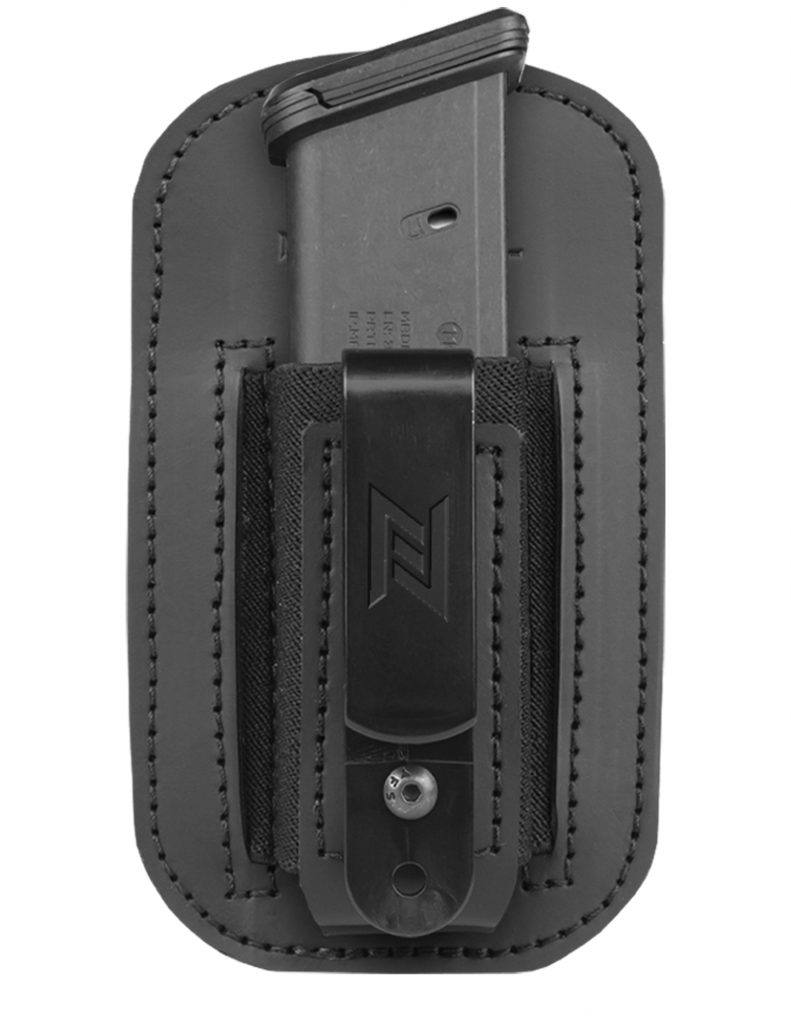 N8 Tactical, which produces holsters designed for comfortable carry all day, has introduced an IWB magazine carrier that adapts to multiple magazine sizes.
The FLEX IWB Mag Carrier combines function and comfort in a compact, easy to conceal platform, according to a company news release. Unique features include a comfort backer, strong polymer clip, and the ability to secure different magazines from—single-stack 1911s to double-stack compact handguns. This magazine carrier can change with every concealed carry setup.
Built on a durable leather form, the FLEX IWB Mag Carrier comes with a three-layered, patented backer that provides full coverage of the carrier to maximize comfort and to eliminate pressure points. Contributing to the all-day-comfort wear, the FLEX IWB Mag Carrier includes a moisture-proof neoprene core between the leather backer and the soft suede backing (against the body). This protects the firearm from sweat and body oils while offering a compression cushion.
Designed to accommodate multiple magazine sizes and styles, the FLEX IWB Mag Carrier keeps pace with your change in carry gun choices. Whether you have a Glock 17 and decide to switch to an XDM or want to switch from a Sig P365 to your Springfield Armory Hellcat, the FLEX IWB Mag Carrier has you covered., the news release says.
As with all N8Tactical products, the FLEX IWB Mag Carrier comes with a Two-Week, Try it Free Guarantee, and a lifetime warranty.