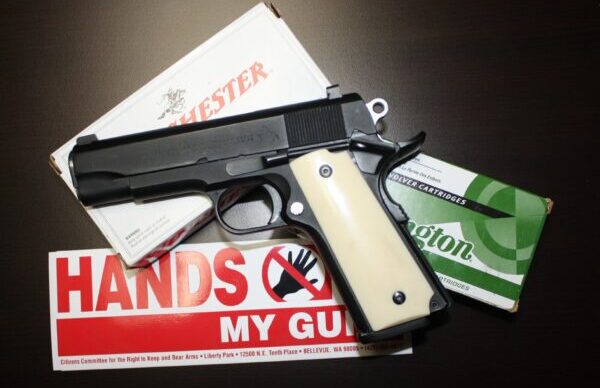 By Dave Workman
Editor-in-Chief
The Nebraska Firearms Owners Association (NFOA) is seeking potential plaintiffs in planned lawsuits against the cities of Lincoln and Omaha for adopting local ordinances which allegedly violate the state's newly-strengthened preemption statute, which took effect earlier this fall.
The message appeared on social media noting, "We are readying ourselves for our lawsuit and seeking individuals who want to take a stand against the illegal ordinances recently passed by Lincoln, Omaha and now Kearney. These efforts have gone into effect in spite of LB-77's State Preemption of Firearm laws. Do you want to help us make history and join our legal effort?.
"If you live, work, or regularly visit Omaha, Lincoln, or Kearney Nebraska and are willing to be a named co-plaintiff in NFOA's lawsuit against these cities, we would like to hear from you. There would be no financial obligation on your part, and there would be very little time required (you don't even have to attend the proceedings).
"Note: We are seeking a limited number of plaintiffs, and if the response is extensive, you may not be selected in order to maintain a manageable amount of participants."
According to the Nebraska Examiner, Omaha Mayor Jean Stothert signed legislation banning so-called "bump stocks," and firearms kits that allow home gunsmiths to make their own guns.
Lincoln adopted restrictions on guns on city-owned property.
This new local legislation is the municipal reaction to the new preemption statute signed into law earlier this year by Nebraska Gov. Jim Pillen. The legislation was authored by State Sen. Tom Brewer, who recently defended the statute in print.
Brewer told the Examiner the cities will be sued, and he predicted they will lose.
In Omaha, the Examiner reported, Councilman Don Rowe opposed the gun control measure targeting bump stocks.
When the NFOA files its legal actions, it will not be the first time as private firearms rights group has had to step in to defend a state law. A few years ago in Washington State, the Second Amendment Foundation and National Rifle Association successfully sued the City of Edmonds for adopting a "safe storage" ordinance in defiance of Washington's preemption statute, which has been on the books for nearly 40 years. Coincidentally, SAF is identified as a sponsor of the NFOA on its website.
This raises the question abut why cities which deliberately violate preemption laws in order to mount a challenge aren't sued by the respective state's attorney general.
The Nebraska Examiner also reported that Jacob Huebert, president of the Liberty Justice Center, revealed his group may also seek legal action against Omaha's bump stock ban. The group is reportedly looking at its legal options.