By Joseph P. Tartaro|Editor Emeritus

There's a new kid on the e-commerce block that may usher in a new dimension in the on-going battle between web vs. store-front retailers. Its name is Everest.com and, most importantly, it is totally gun and gun-owner friendly.
While the overall battle between e-commerce giants like Amazon and Walmart on one side vs. many traditional retailing giants who are closing stores is still ongoing, it is important to note that Amazon and Walmart have abandoned shooters, hunters and the average citizen searching for the tools for self-defense.
Everest is the shooting and outdoor gear industry's first customer-centric, community-driven, multi-merchant marketplace. It opened quietly in time for the January SHOT Show in part to reach prospective manufacturer, distributor and retailer partner prospects, hundreds of whom will be accessible to consumers when the official hard opening takes place in March.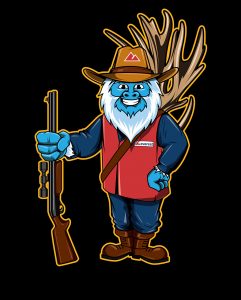 While shoppers can visit Everest.com now, at the time of the formal March launch, the Everest marketplace will offer shoppers options to shop from 500-plus merchants offering more than 500,000 outdoor and shooting sports products, including firearms and ammunition prohibited for political reasons from other e-commerce sites. It is estimated that by the end of 2020, Everest will be offering over one million products from manufacturers and retailers around the globe.
Unlike any other marketplace of its kind, the Everest experience will be consistently enhanced with fresh outdoor content such as how-to videos, product reviews, gear articles and much more.
Everest customers will have some other options, including the opportunity to round-up to nearest dollar or add dollars before checkout in order to help provide funds to benefit various non-profit organizations, and to sign up for a cancellable Caliber membership for $8.99 a month. The Caliber membership includes free express shipping (similar to Amazon Prime), special discounts on some merchandise, access to outdoor-focused video content, and other benefits.
Everest is headed up by CEO Bill Voss, who was formerly president of National Gun Trader.com. The new company is headquartered in The Woodlands, TX, near Houston.