by Joseph P. Tartaro | Executive Editor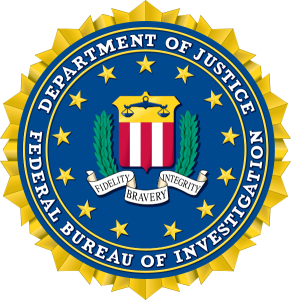 When the FBI notified federal firearms licenses (FFLs) on Oct. 31 of the status of the forthcoming New NICS system, the message may have been to allay fears about any new procedures required for E-system background checks. However, the message suggested that the FBI and ATF were also trying to anticipate future changes in federal firearms laws. However, no one is saying what statutory changes are envisioned or being considered.
"New NICS is being developed to support the growing workload and adapt to potential legislative changes," the notice said. "New NICS is a two-phased project focused on modernizing the NICS by leveraging advances in current technology…and utilizing industry leading applications."
FFLs will not be required to make any changes to their systems to adapt to the New NICS platform; current interface and message structure will continue to be fully supported by New NICS. Phase 1 is scheduled to be deployed in April 2015. Phase 2 is still being developed.
The FBI notice said that New NICS will improve current functions as well as add new features to improve the overall efficiency of processing a NICS check, including implementing an enhanced name search algorithm.
The New NICS will have the capability to process work and be available 24 hours a day, 7 days a week, and there will no longer be a need for the NICS to be taken out of service nightly for routine maintenance.
Manufacturers Recognized
Sturm, Ruger & Co has been recognized as the Firearms Manufacturer of the Year by the National Association of Sporting Goods Wholesalers (NASGW) for the eighth consecutive year. The presentation of the award was made during the Association's 41st Annual Meeting at the Statehouse Convention Center in Little Rock, AR, by NASGW Chairman Kent Williams and Vice Chair/Director Pete Brownell. Accepting on behalf of Ruger was Ruger CEO Mike Fifer and Director of Sales Shawn Leska.
Other company's recognized with 2014 NASGW Leadership Awards recipients were: Optics Manufacturer of the Year: Leupold & Stevens; Accessories Manufacturer of the Year: Birchwood Casey; Ammunition Manufacturer of the Year: Hornady Manufacturing, new this year the Importer of the Year: IWI US, INC.
NASGW Wholesaler members evaluate the performance of manufacturers on distribution policy, marketing, sales and promotion, logistics and operations, and NASGW and industry support. The assessment of manufacturer performance is designed to provide a balanced appraisal that recognizes the best manufacturer in their respective category.
Ruger 3rd Quarter
Sturm, Ruger recently announced that for the third quarter of 2014 the Company reported net sales of $98.3 million and fully diluted earnings of 34¢ per share, compared with net sales of $170.9 million and fully diluted earnings of $1.44 per share in the third quarter of 2013. For the nine months ended September 27, 2014, net sales were $421.9 million and fully diluted earnings were $2.69 per share. For the corresponding period in 2013, net sales were $506.4 million and fully diluted earnings were $4.25 per share.
CEO Michael Fifer made the following observations related to the company's 2014 third quarter performance:
The decline in demand for the company's products accelerated during the third quarter of 2014, with sales declining 43% year over year and estimated sell-through from the independent distributors to retail declining 44% year over year. During this period, consumer demand appeared to decline only 3% year over year (as evidenced by the change in NICS background checks, as adjusted by the National Shooting Sports Foundation.)
The primary causes for the year over year decline in demand for the Company's products during the third quarter included: the reduction in overall consumer demand, combined with high inventory levels at retail; retailers buying fewer firearms than they were selling in an effort to reduce their inventories and generate cash; these factors led to aggressive price discounting by many of their competitors (this price discounting was not matched by Ruger, and likely resulted in lost market share), and the reduction in consumer demand for the company's products was further exacerbated by the lack of significant new product introductions from the company, and the continued limited availability of rimfire ammunition (which the company believes adversely affected retail sales of .22 rifles, pistols and revolvers).
LaserMax delivers to SOCOM
LaserMax, the Rochester, NY-based pioneer of weapon-mounted and handheld thermal lasers, announced in October the delivery of Multispectral Handheld Thermal Laser Markers to US Special Operations Command. Commissioned as part of the Department of Defense's Rapid Innovation Fund (RIF) program, the hand held laser devices complement existing military longwave and midwave imagers already in the field.
Utilizing infrared sensors, the LaserMax Multispectral Thermal Laser Markers hand off from ground to air platforms, limiting risk of detection from enemy combatants.
Designed for marking, pointing, and TTL applications, the MHM is a three-band laser device that provides near infrared (NIR), shortwave infrared (SWIR), and midwave infrared (MWIR) lasers in a single handheld device which can be mounted on a tripod. The NIR laser is compatible with all night vision goggles (NVG), the SWIR laser is compatible with issued SWIR imagers and the MWIR laser is compatible with issued clip-on and tripod-mounted imagers, as well as appropriate air and vehicle platform-based imagers.
LaserMax established the application of long and midwave IR Thermal Laser Markers and currently holds a portfolio of US patents related to this cutting edge technology. "Providing our troops with a tactical advantage is of paramount importance," remarked Susan Houde-Walter, Ph.D., CEO of LaserMax. "This is what we are in business to do."