by Joseph P. Tartaro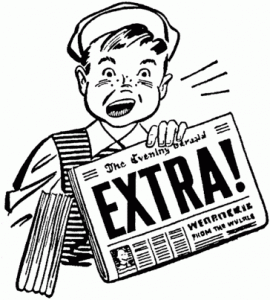 Executive Editor
NYPD crime response slows to 9.1 minutes
Crime may be at near record-low levels nationwide and even in New York City, but the New York Post reported on Sept. 20 that it took cops an average of 9.1 minutes last year to respond to crimes in progress—the NYPD's worst performance since Mayor Bloomberg took office in 2002.
Figures released on Sept. 19 as part of the semiannual Mayor's Management Report showed police response times slowed by 42 seconds to 9.1 minutes in the 2012 fiscal year, which ended on June 30.
For most of the mayor's tenure, cops were able to reach crime scenes in less than 8 minutes. In 2007, they made it in just 6.9 minutes.
That changed in 2011, when the average response time zoomed to 8.4 minutes.
Paul Browne, the NYPD's chief spokesman, attributed the latest increase to a spike in non-critical calls that drove up the overall average.
Response times to critical calls, such as a robbery in progress or a man with a gun, remained flat at 4.6 minutes.
Records showed that non-critical response times averaged 13.3 minutes, up from 12.9 minutes in 2011.
City Councilman Peter Vallone (D-Queens), chairman of the Public Safety Committee, said the wait times for non-emergencies may be even longer than what's on the record.
"I don't think those numbers reflect the delays that occur," said Vallone.
All of which is relevant when you consider that police in the NYPD are usually abou 5 minutes away when seconds may count in critical encounter, yet Bloomberg and other New York City politicians continue to oppose "reasonable" licensing for law-abiding citizens.
Dick's Sporting Goods ammo purchase policy
At least three members of Guns Save Life have approached our leadership asking, "What's up with Dick's?" in response to our members' recent experiences purchasing ammunition at the store.
"It's a new law," one member said he was told, while another member was told it was because the Dick's chain is now selling AR-15s in their stores.
Guns Save Life.com's GunNews Editors John Boch and John Naese stopped by Friday morning, September 14th and talked with the Champaign, IL, store manager David Eades to seek clarification.
Eades said that the company had recently changed policy, chain-wide, and was now asking purchasers of ammunition to verify they are US citizens before allowing them to complete ammunition purchases.
18 USC 922 (d) It shall be unlawful for any person to sell or otherwise dispose of any firearm or ammunition to any person knowing or having reasonable cause to believe that such person – (5) who, being an alien – (A) is illegally or unlawfully in the United States.
In Illinois, with the requirement of the FOID card for ammunition and firearm purchases, the cashiers at the point of sale are also being asked to enter the purchaser's FOID card number as a verification that the cashier did indeed see a valid FOID card before completing the sale.
Yes, this policy to enter the FOID number as part of the transaction is a more than any Illinois law requires, but it protects the company from government claims in Illinois that they are selling ammunition without ensuring purchasers have a FOID card.
"So, are you recording the ammo purchases somewhere?" Naese asked the store's manager.
Eades answered, "Nope, not at all. It's just a formal verification that the cashier saw that the buyer had a FOID card. Nothing more."
As for selling AR-15s, Eades said the company is selling AR-15s now and that the company is keeping electronic gun logs. The biggest factor with selling ARs is that the company is doing its best to ensure purchasers of ARs aren't residents in the handful of local communities in Illinois that prohibit possession of America's favorite rifle.
"One of the problems we're facing is the State Police not issuing new FOID cards after address changes. We must have some sort of address verification if a gun purchaser writes down an address other than what's printed on their FOID card," Eades said. "Sometimes that can be a problem for people who have moved recently."
After talking with the friendly and helpful manager, we sauntered back and decided to test out this ammo purchase process personally.
It was just as the store's manager explained it. The cashier did ask for Naese's full name and zip code because he had a "Scorecard" but didn't have it on his person.
When Boch said he didn't have a "Scorecard" on the following transaction, no such questions about name and address were asked, but the girl did enter his FOID card number.
CA range's eviction delayed indefinitely
Three deadlines have come and gone for the Pacific Rod & Gun Club to agree to a new lease with the city, but San Francisco's only outdoor shooting range isn't going anywhere just yet, the San Francisco Chronicle reported.
The 14-acre club on the shores of Lake Merced was set to be evicted on Aug. 15, after failing to meet a July 9 deadline to reach agreement on updating its 78-year-old lease with the Public Utilities Commission (PUC). That eviction date was postponed until Sept. 5 after the club met the PUC's demands for increased liability insurance.
Now, the deadline has been extended "indefinitely" as both sides continue to work out who will pay for millions of dollars worth of lead contamination caused by the club's use of lead bullets and toxic clay pigeons until 1994.
"We're open for business, we're doing business," said club spokesman Fred Tautenhahn. "When we resolve the environmental issues, we're hopeful that we will get a longer-term lease."
The club estimates that cleaning up the damage will cost about $5 million, while the city's environmental experts said it could be more than $10 million.
Month-to-month leases have been the norm for decades at the club, but Tautenhahn said it's not an ideal situation.
"We're not going to invest any money to upgrade the place until we know we're going to be there for a while," he said.
Tautenhahn said that while some may have doubted the ability of the club to survive, the nearly 400-member organization is not surprised that it's getting another shot.
"They didn't know the resolve of the club, the membership, people like me. Being a former Marine, I don't quit," said the 77-year-old. "I gotta be 6 feet under before you can stop me."