The Second Amendment Foundation and the Citizens Committee for the Right to Keep and Bear Arms is co-sponsoring the Northwest Freedom Shootout with the Freedom Foundation, a social shooting event where you can have fun and socialize with other freedom-minded people.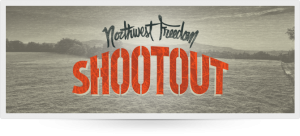 Come celebrate your freedom at the Evergreen Sportsmen's Club, the largest trap shooting facility west of the Mississippi. Enjoy camaraderie with shotguns, barbecue, and cigars at this one-of-a-kind event. Don't forget to bring your family and friends!
Event details:
Date:   Thursday, August 8
Time:   4:00 – 8:00 P.M.
Location:   Evergreen Sportsmen's Club
Address:   12736 Marksman Road SW, Olympia WA 98512 [map]
Early Registration:   $25 (includes 15-$1 raffle tickets, 1 round of targets, BBQ dinner)
Registration Link:   FreedomShootout.com
At the door:   $35
Beginners:   Novices welcome. Loaner shotguns and instruction available.
Children:   Children 8 and up accompanied by parents, 12 and under free.
Raffle:   Event raffle hosted by the Washington Waterfowlers Association
RV / Camping:   RV hookups and camping available. Contact directly: [link]
Facebook invite page: https://www.facebook.com/events/203222263134759/
Video – Event Introduction
Video – Buy Your Tickets Today