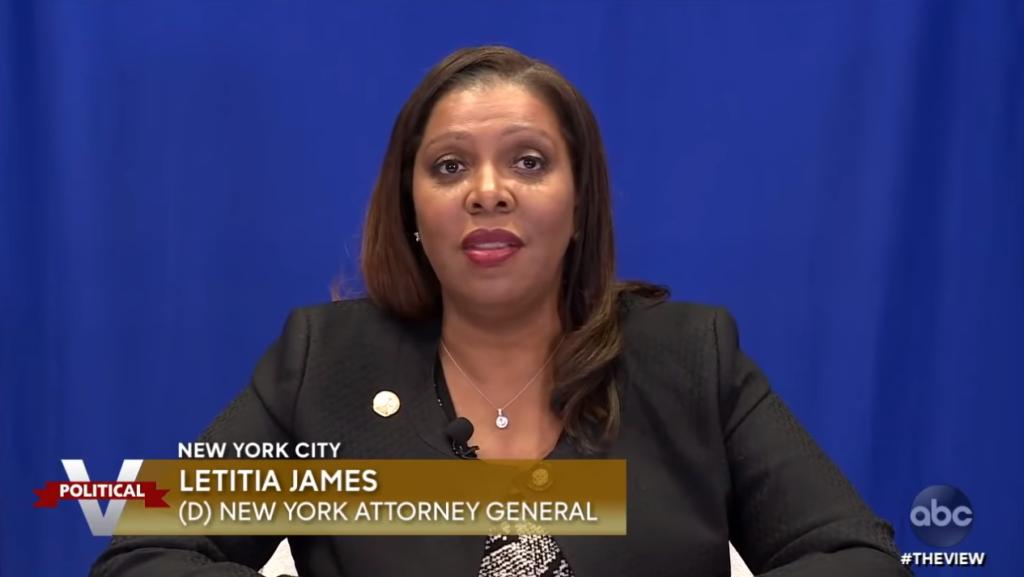 By Dave Workman
Editor-in-Chief
Anti-gun New York Attorney General Letitia James, currently pressing a lawsuit that seeks to dismantle the National Rifle Association, is heaping praise on Joe Biden for issuing a call for "gun reform" in the wake of Boulder, Colorado's mass shooting by a 21-year-old man armed with a semi-auto rifle.
Ten people were killed and the alleged killer, identified as Ahmad Al Aliwi Alissa of Arvada, is in custody, charged with ten counts of murder.
James issued a statement Tuesday lauded Biden for quickly jumping on the gun control bandwagon. For Biden, it was not that great a leap.
"President Biden is right," James said in then prepared statement. "We need immediate action to end this violence and we need it now. We must restore the assault weapons ban, implement universal background checks, and ban ghost guns. Congress and the Biden Administration must move before the next massacre takes additional innocent lives."
Perennially anti-gun Sen. Charles Schumer, the Senate majority leader, was quick to send out a tweet stating, "This Senate must and will move forward on legislation to help stop the epidemic of gun violence."
Authorities in Colorado say the suspect bought the murder weapon six days prior to Monday's shooting spree. Boulder is a suburb of Denver, as is Arvada. The communities are a few miles apart.
In addition to Biden and James, other anti-gunners have quickly moved to capitalize on the tragedy in an effort to move their gun control agenda along. Biden wants a ban on so-called "assault weapons," and he also wants the Senate to act on two pieces of House legislation passed recently, dealing with expanded background checks.
Until ten days prior to the shooting, Boulder had a ban on "assault rifles," but it was struck down by the court for violating the state's preemption statute, which prohibits local municipalities from adopting their own gun laws.
No motive has been revealed for the shooting. The suspect's brother, identified as Ali Aliwi Alissa, told the Daily Beast that the alleged shooter is "very anti-social" and "paranoid," the news service said. Local authorities have promised the suspect will be held responsible for every killing.
The Denver Post identified the rifle as a Ruger AR-556, similar to any number of AR-15-type rifles. He reportedly was also carrying a handgun and wore a "tactical vest," but when he was taken into custody, all he was wearing were shorts. He was bleeding heavily from a leg wound.
According to Heavy.com, the suspect was born in Syria in 1999 and came to this country as a toddler in 2002. He reportedly had a minor encounter with the law about three years ago, for which he did community service and was on probation for a couple of months; nothing that would prevent him from legally purchasing a firearm.
Alissa's Facebook page was deleted after he was identified as the suspect.
(This report also appears at Liberty Park Press.)