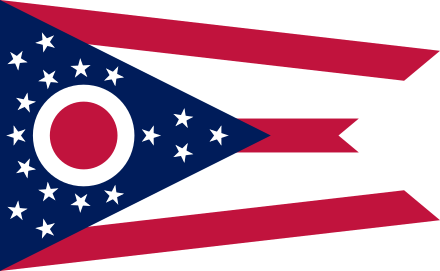 By Paul Lathrop | Contributing Editor
As the investigation into the fatal shooting of Casey Goodson Jr., continues, the editor of the Buckeye Firearms Association (BFA) website has appealed to members to get all the facts before rushing to judgment,
Goodson, 23, was licensed to carry a concealed firearm. He was shot Dec. 4 by a Franklin County Sheriff's Deputy while entering the Columbus residence where he and his Grandmother lived. The shooting has created tensions in the community and answers are slow to come to light.
Chad Baus, editor of the BFA website has called on members of the Buckeye Firearms Association to seek out facts in the case. According to a story on WOSU's website, Baus says, "I am encouraging Second Amendment rights people to join in the call that we get all the facts and we get a fair and impartial investigation in this thing, because Casey deserves that as much as any other concealed handgun licensed holder."
According to multiple news sources Goodson had no criminal background. He was on his way home after a dentist's appointment and stopped by a Subway to bring sandwiches home.
CNN is reporting that Goodson's grandmother said, "My grandson just got shot in the back when he come in the house," Goodson's grandmother told a 911 operator. "He went to the dentist or somewhere and came home."
"All I know is there's a bunch of gunfire," she said. "He's not a bad kid. He doesn't have a police record. He works. I don't know what happened."
Goodson was armed at the time of the shooting and a gun was recovered at the scene, although details of where the gun was and in what condition it was in have not been released. The Deputy claims that Goodson was waving a gun at the time of the shooting.
The deputy who fatally shot Goodson is a 17-year veteran who had just finished working with a US Marshal's fugitive task force however Goodson was not being sought by that task force. The Deputy wasn't wearing a body camera as Franklin County does not issue them to their deputies, and was in plain clothes with two other plainclothes officers at the time, according to the New York Times.
The investigation began with the Columbus Police Department, but then was passed on to the State Bureau of Criminal Investigation, which quickly passed it back to Columbus police and finally, the FBI forming a Federal civil rights investigation to run in parallel to the Columbus investigation.
In a telephone interview, Baus told TGM the case has a high degree of tension because Goodson was Black.
"Honestly this year in particular and even the George Floyd situation just got me as a person to start asking questions of my black friends that I've never asked before," Baus said. "I've never had conversations with them before about the matters of the day, how they really feel, are they bothered unnecessarily with traffic stops, and whatnot. And then I started asking questions about their Second Amendment rights in particular and 'Do you weigh in the color of your skin in a potential encounter with law enforcement into whether or not you decide to carry?' And without fail every single person I talked to said 'Yes I do weigh that in, yes I do have to add that into my consideration of whether or not I carry.'"
Baus noted that "Every single one of them also had stories about law enforcement encounters that just stuff I have never had to deal with as a white man."
Baus then said that some people he spoke with did choose to exercise their Second Amendment rights, but other people said 'It's not worth the risk.'
"In my estimation," Baus said, "they felt like 'I'm probably more likely to have and uncomfortable or perhaps unsafe encounter with law enforcement than I am to be needing my firearm for a self-defense reason."
Baus then explained why he is speaking out.
"The Second Amendment community is very pro-law enforcement," he observed. "We know that our law enforcement officers are there to protect us and we are thankful for the job that they have. They have a tough job and we believe in them and want to back them up.
"We have seen some of these cases where the initial reports and then the eventual conclusions about what had happened very widely differ," he continued. "So we hear some things initially and it's widely reported in the media and people get really worked up, but then later on when the facts of the case are investigated and determined, it is determined that what was initially reported wasn't accurate. And so there is also a feeling in the Second Amendment community and idea that we need to wait and see, that we just don't know and we can't determine what happened here until we know."
Baus stressed the importance of not drawing conclusions until all the facts have been revealed.
"I am just becoming convinced that we definitely need to be very careful," he said. "We do not know what happened right now with this situation…"
He maintains gun owners and activists "ought to be able to speak into this without passing judgment on the case."
"I think that we ought to be able to say 'This is a concealed carry license holder and what is being reported is concerning and we need to pay attention to this,'" he stated, "without throwing the officer under the bus before knowing the facts and before we judge Casey's actions as the law enforcement are claiming without all the facts because we don't know. But we ought to be able to speak to this, I believe because there are people who want to exercise their rights and are afraid to."
With several questions hanging over this investigation, it may be several more days, and perhaps longer, before all of the answers are available. TGM will provide updates as they become available.